As I recently said to some of my friends in an email, there are many importants firsts in a woman's life: the first time she falls in love, her first job, her first paycheck, the first time she falls in love (wait, did I already…?) and the first time she eats oysters! As a mature woman (let's not get bogged down with irrelevant details) I figured it was about time I took the plunge. So on a Saturday night in Geneva's busy Café du Centre, I had a taste of my first six oysters… well five technically, I didn't eat the last one.
They first brought out plates and placed little forks on them which I immediately assumed were for the oysters because I'm clever that way.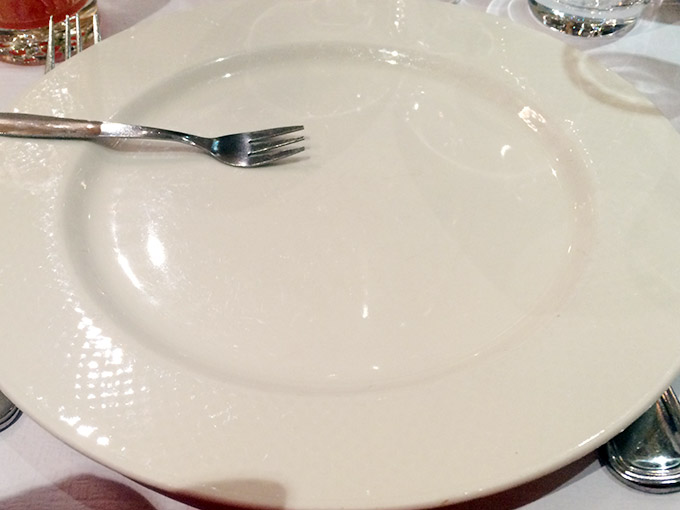 Then came some lightly buttered whole wheat bread with vinegar and shallots (for the oysters) and some mayo (not for the oysters).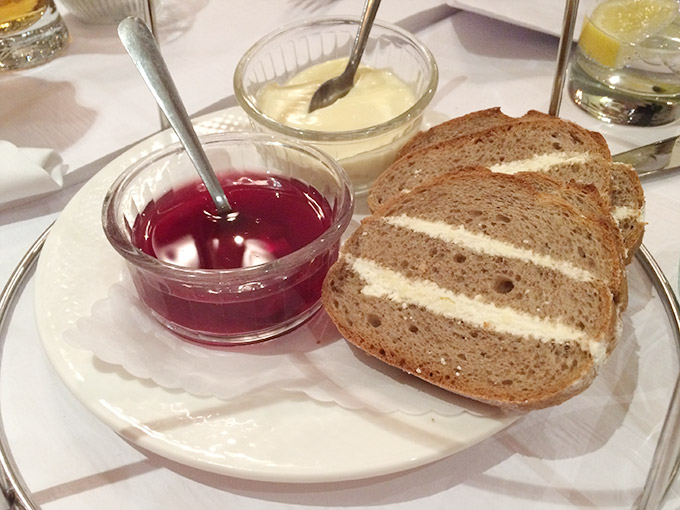 I was advised to go with a smaller variety for my first taste of oysters, mine are in the bottom portion of the platter in the photo. I believe this variety is called papillons. I expected both taste and texture to be somewhat different, but was pleasantly surprised as to how mild they were.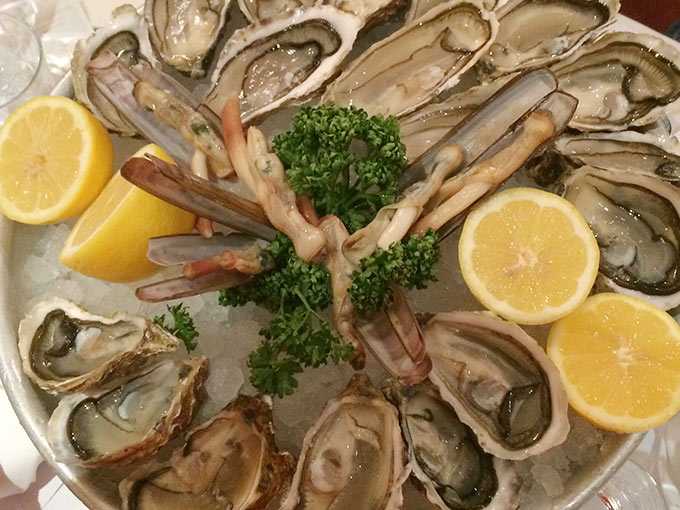 One of my friends ordered razor clams – the oblong shellfish in the middle in the photo below – they were absolutely delicious.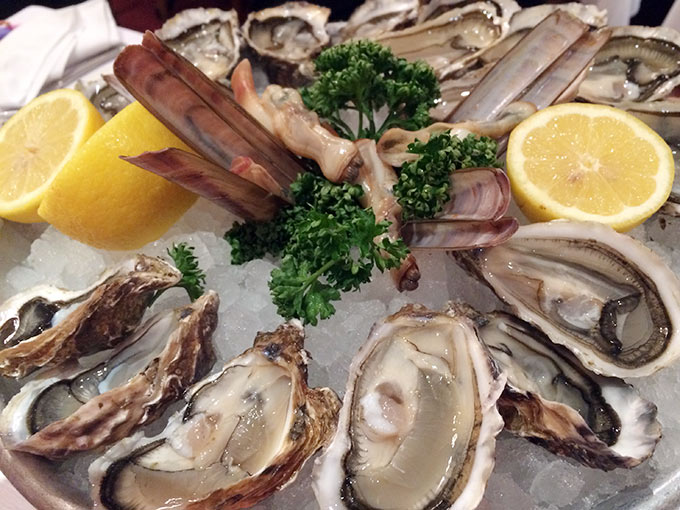 One of the papillon oysters I had.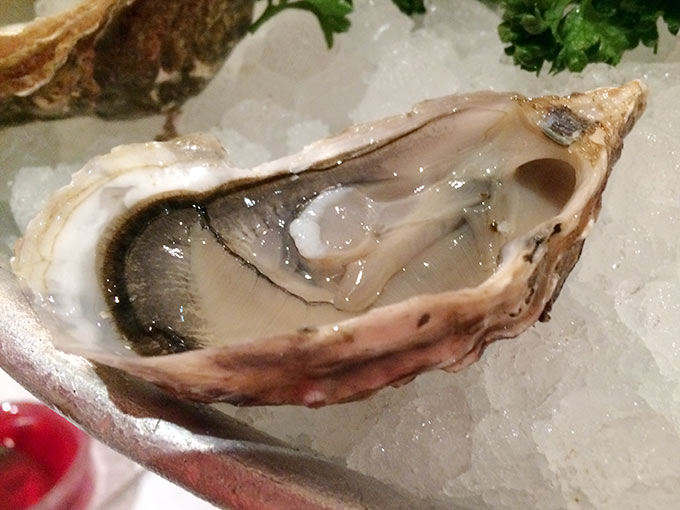 For my main dish, I ordered lamb shank. It was cooked to perfection for five straight hours!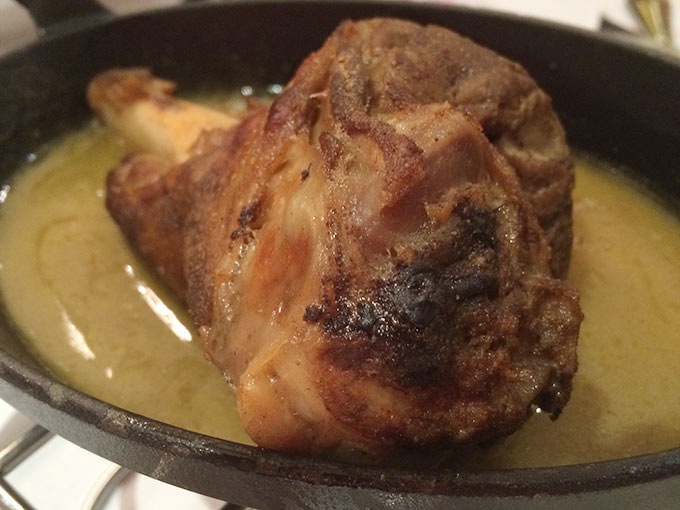 The lamb shank came with sides of braised red cabbage (which I absolutely love) and mashed potatoes.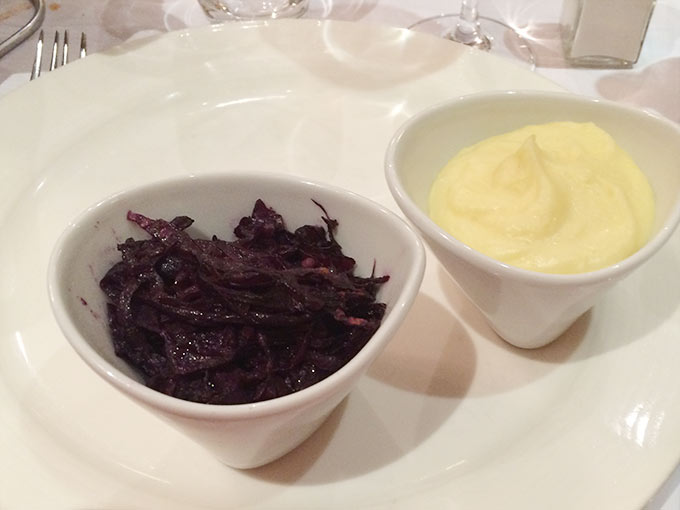 Life and food are pretty good in a French brasserie I have to say…
As for dessert, can you ever really go wrong with lemon meringue pie? I think not! It was a great evening all around, great friends, great food and great conversation!