There was a time in New York in the not too distant past when you could just step into any pizza joint, and get a very decent New York style slice. These days seem long gone, and now you actually have to go searching for the better slice joints.
I was generally not impressed with what I was seeing in the Murray Hill area, so I decided to go looking for the perfect slice. My search took me to the village and right into the now famous Joe's Pizza. The pizza was indeed very close to the kind of pizza I had often enjoyed back in the day.
You can never go wrong with a slice of regular… the sauce, the cheese and the crust all combine beautifully to give you that unique, delectable pizza experience.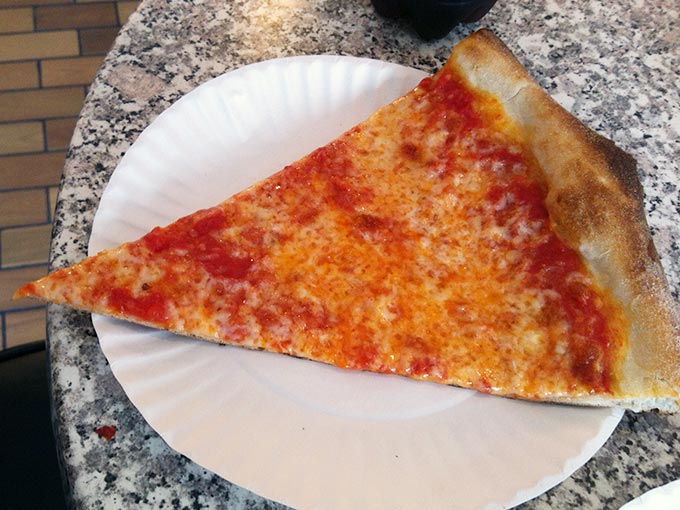 I've always loved a good white pizza. And this one was delicious. Ricotta is in fact one of my favorite pizza toppings.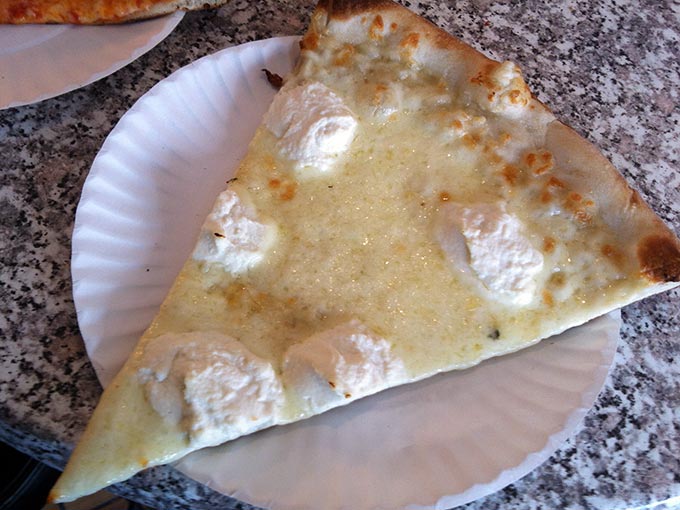 Joe's Pizza has enjoyed some attention from both the media and various New York personalities over the years… and with good reason!