I love Thai food. My favorite Thai dish is Shrimp Pad Thai. Like, by very, very far. I love everything about it, the satisfying noodles, the seafood, the crushed peanuts which make anything instantly better. Even the fried egg is an awesome touch that complements the rest of the dish so perfectly.
Here's the thing though. My favorite Thai restaurant in Geneva? Yeah they don't make pad Thai. Instead, Soï's menu is a Thai street food-like experience that is sure to bring happiness to your taste buds… and also perhaps a little more heat than you expected, but only in the best possible way!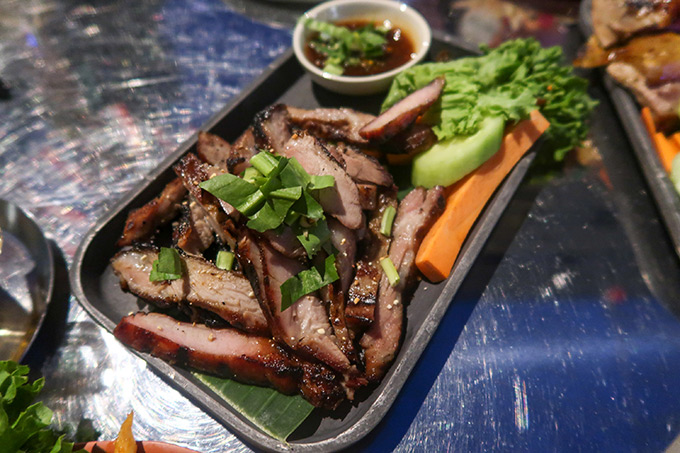 Let's kick things off with my very favorite dish on the menu (and that's saying a lot), Kho Moo Yang is rum braised pork neck, and it is juicy and flavourful and just… so yummy!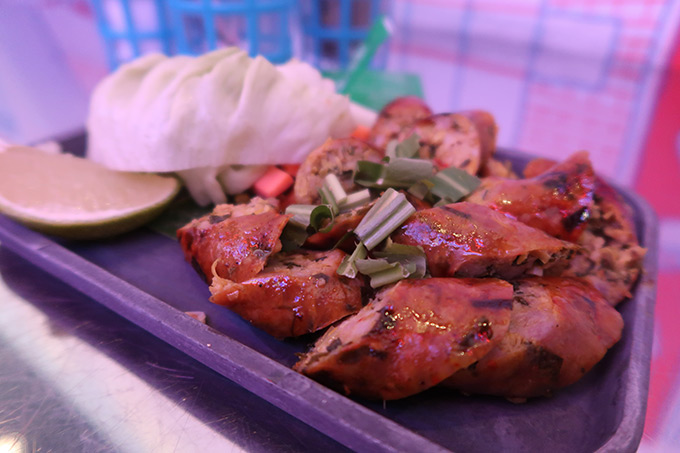 Sai ua is a delicious spicy Thai sausage, if you haven't had it before, I strongly encourage you to give it a try. It's full of herbs and spices that just take it to the next level.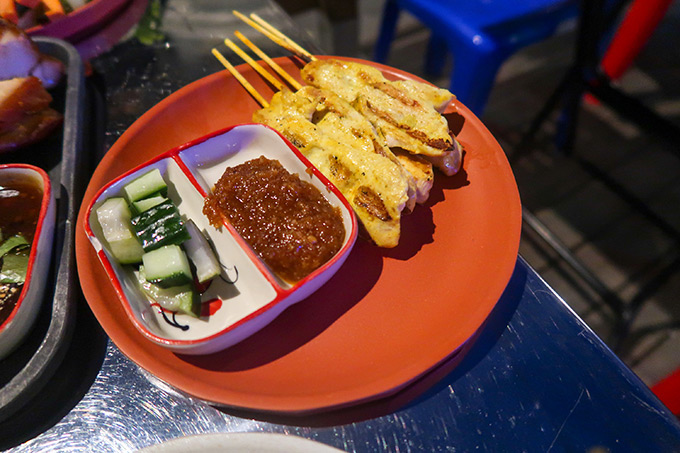 I think we're all familiar with chicken satay. I love anything that has peanuts in it, or comes with a peanut sauce, or is frosted in peanut butter… yeah I can go on and on.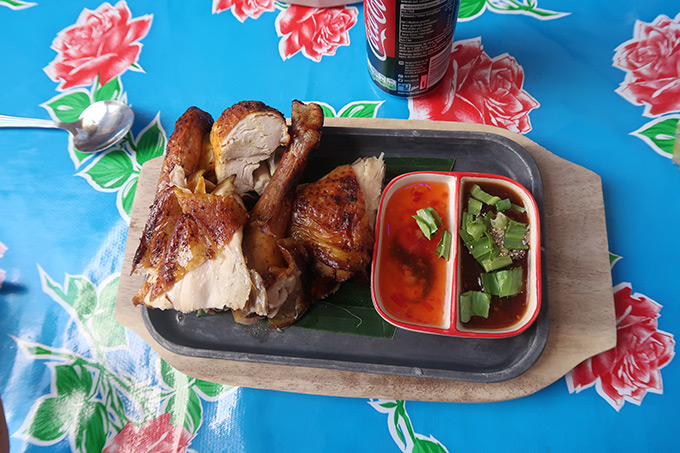 They actually grill the entire chicken. Again, juicy and flavorful. A must-order for the grilled chicken aficionado.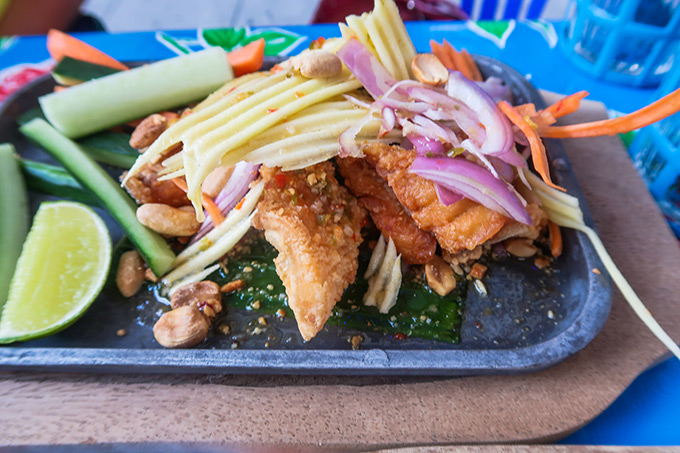 I always love a good fried fish. It's topped with fresh, crunchy veggies that perfectly complement it.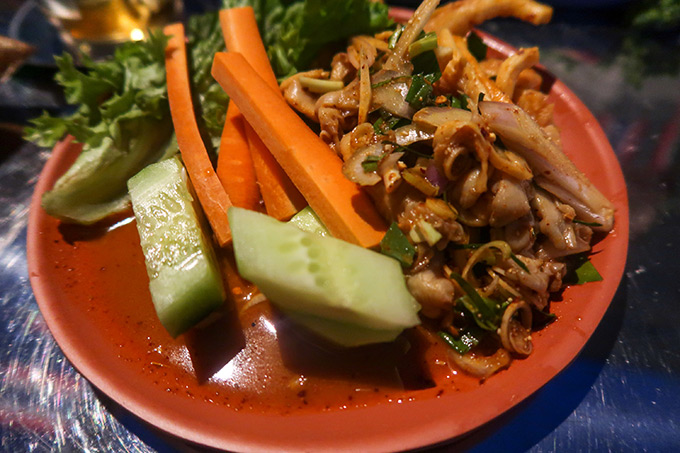 Are you vegetarian? Soï has you covered. This perfect mushroom salad is hearty yet completely meatless. Of course, like all of their other dishes, it's full of flavor though.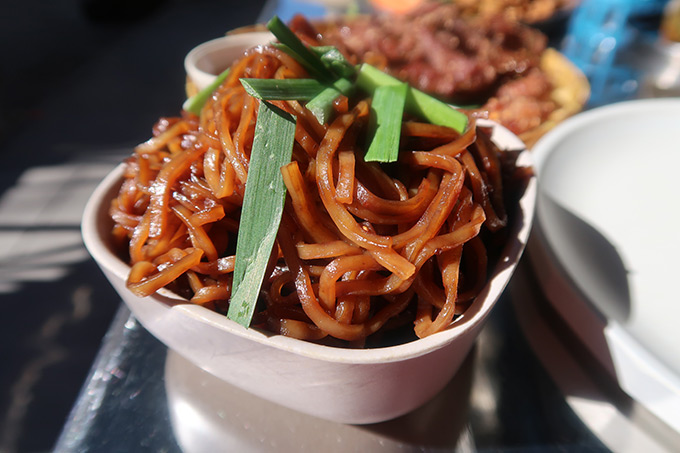 Are you team noodles or rice? You can get either as a side at Soï's. I usually go for their sticky rice (probably the best sticky rice I ever had), but when I want to change things up, I either get a bowl of these noodles or some brown jasmine rice. All winners in my book!
Please leave me a comment to let me know if you've been to Soï's and what your favorite dish there is. What is your all-time favorite Thai dish? Please share!