It is no secret that my favorite Italian restaurant in Geneva is Ciro Trattoria gourmet. I have documented my love for that spot extensively both on Instagram, and right here on my blog. And there's more to come–yes it's just that good!
That is not to say there aren't a couple of other Italian restaurants I thoroughly enjoy. In fact, Dario's, located right in the heart of Eaux-Vives, is probably second on my list. I always love it there, and the food never disappoints!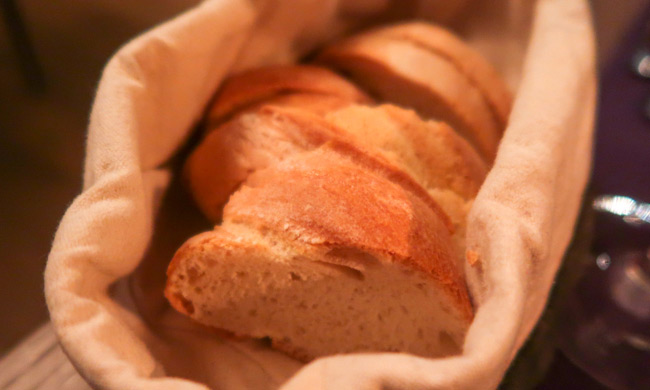 The bread is always yummy and fresh but my advice is save some space for everything else!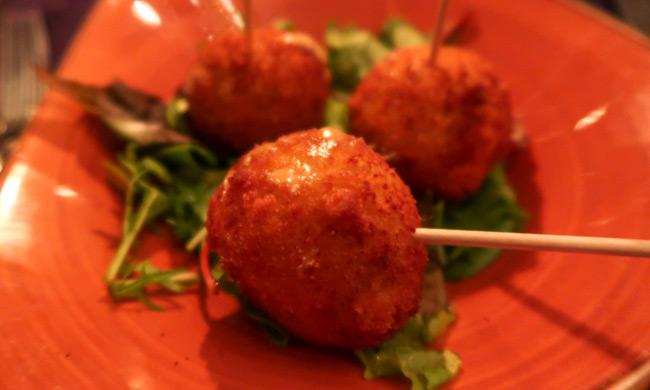 Arancini is one of my favorite things in the world, and Dario's makes an amazing arancini! Highly recommended! If three risotto balls are a little much before your main dish, this is a great starter to share.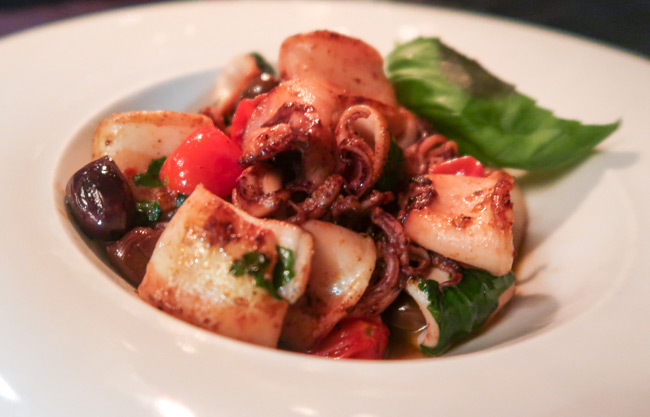 I always love me a good seafood salad, and this calamari salad is just everything! Such a perfect combination of flavors, the salty olives, the sweet cherry tomatoes, the fragrant basil leaves… happiness in a salad!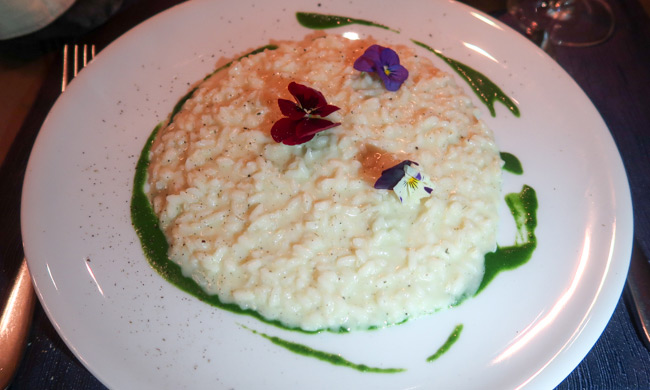 I love cacio e pepe pasta. I love risotto. Was there any doubt as to how good cacio e pepe risotto would be? Well Justin case, let me clear it up: it's AMAZIIIIIIIIING!
This bolognese topped with arugula was another winner. Of course bolognese is a fairly basic dish, if you can't get it right, what are you even doing running an Italian restaurant? But, somehow, fettuccine is always overcooked, and bolognese all too often uninspired and lacking in flavor. Not so at Dario's! The pasta was perfectly al dente, and the sauce was hearty and delicious! Oh and the arugula? The perfect touch of freshness to cut the richness of the dish. Again, two thumbs up.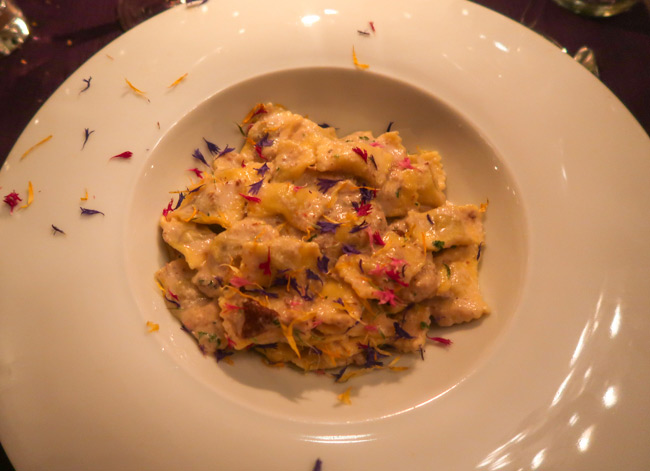 I notice over the years I'm not too big on ravioli or other stuffed pasta. Not sure why that is. But I figured I'd try something different at Dario's that one time, and I ordered this beef ravioli. It was very satisfying and I'd have it again, but my preference definitely goes to the other pasta varieties.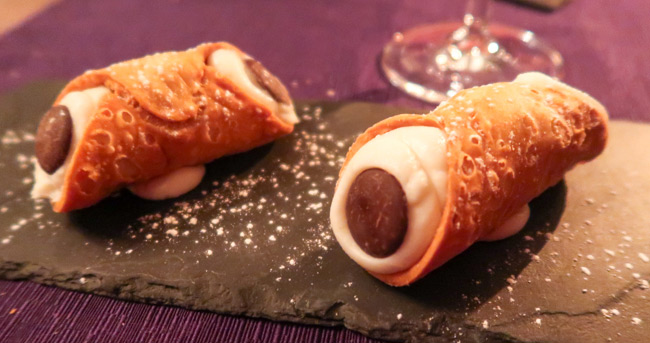 What can I say, cannoli is one of my favorite desserts, and Dario's makes the best cannoli in the city as far as I'm concerned! I get it every time! Personally, I like a simple cannoli without too many add-ons. This was perfect with just a little chocolate added to the wonderful, creamy ricotta filling.
Oh and one final note about Dario's, the décor and the lighting make it perfect for a dinner date. If you're looking for a restaurant that has a romantic vibe, I can't think of a better place to go!
Have you been to Dario's? If you haven't, and you enjoy yummy Italian food, I can't recommend this restaurant enough. If you have been, please let me know what you thought in the comments.