Well I had been hoping for this to happen for a looooooooooooong time, my friends, and the day has finally come — it is now possible to get a decent doughnut in our little city of GVA! Thanks to the good folks over at Ginger Donuts, you can now enjoy some fried yeasted goodness while you're drinking your morning coffee.
Of course, since they started rolling out their delicious treats, a couple more spots are now making a variety of doughnuts on a daily basis too. I'm not going to lie though, Ginger makes my favorite ones. A French pastry chef makes them from scratch every morning, using fresh ingredients, and the result is an original, delicious artisanal product I can somehow never get enough of… pure bliss, my friends!
You can place an order directly with Ginger Donuts through their website or by getting in touch with them on Instagram (they're very active), but I mostly go get my doughnuts at Luma's Coffee, my favorite coffee place in Geneva.
And now for the best part – the doughnuts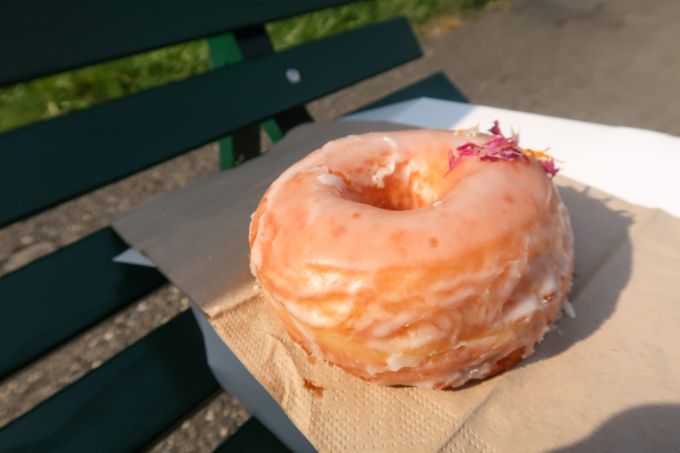 Of course, when trying a new product, I always want to start with the original plain version and as far as doughnuts are concerned, that tends to be the basic glazed. And Ginger's is soft and pillowy with an interesting flavor… like something a little floral as the petals on the doughnut would suggest.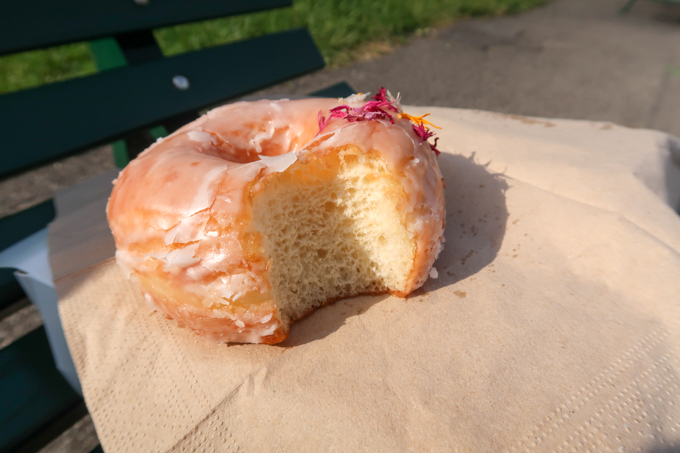 That delicate pillowy dough though!
Chocolate sprinkles
Of course, doughnuts come in all sorts of flavors, and the chocolate lovers out there need their chocolate icings and frostings and fillings, and all the rest of it! And Ginger Donut's got you covered, my friends!
Oreo cheesecake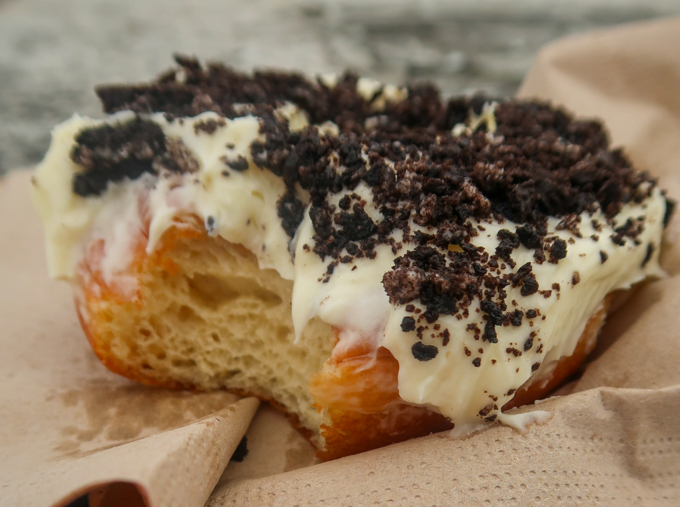 And now for one of my very favorites, the cheesecake doughnut! Oh and it's topped with Oreo crumbs too… just to make it a little more indulgent! When I first tasted this doughnut, I couldn't believe how good it was, I actually thought to myself, I hope they make actual cheesecake someday, it would be absolutely delicious!
Lemon meringue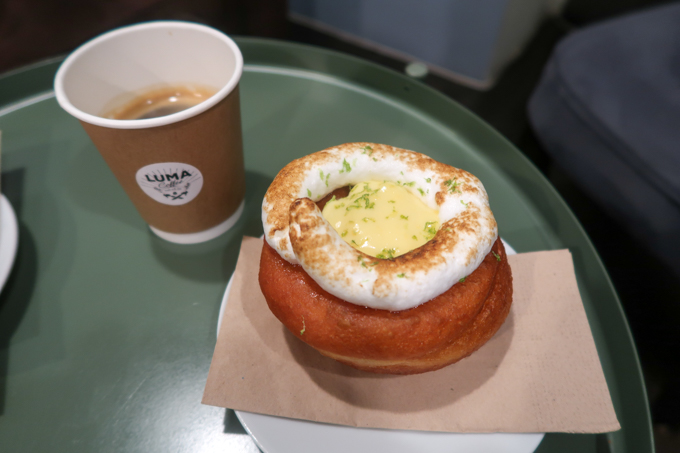 I love me some lemon meringue pie, and if it works great on pie, it's gotta work even better on doughnuts, right? I think so!
Orange glazed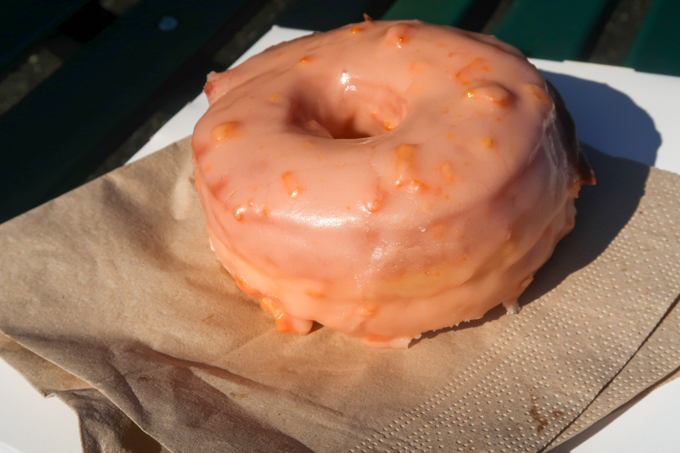 Orange glazed? I have to admit I was a little skeptical about this particular doughnut because other than lemon meringue, I'm not too crazy about citrus flavored desserts… but leave it to the awesome folks over at Ginger Donuts to make the one orange flavored treat I love! Two thumbs up for sure!
Chocolate hazelnut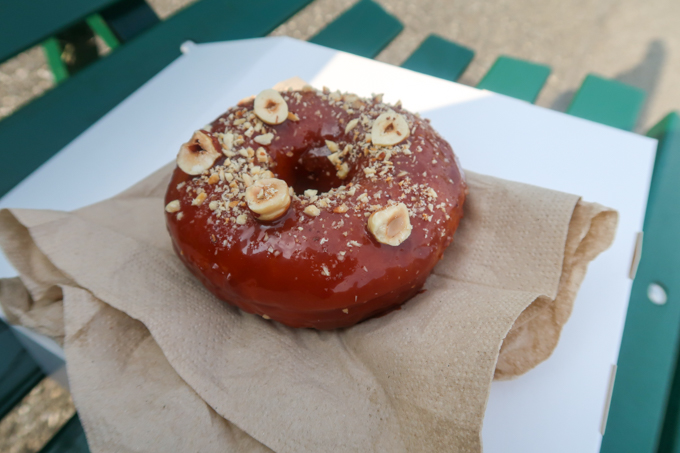 Chocolate hazelnut is a classic everywhere, and this doughnut is a regular in the rotation, so if you like that flavor combination, you'll probably find it on a regular basis.
Crème brûlée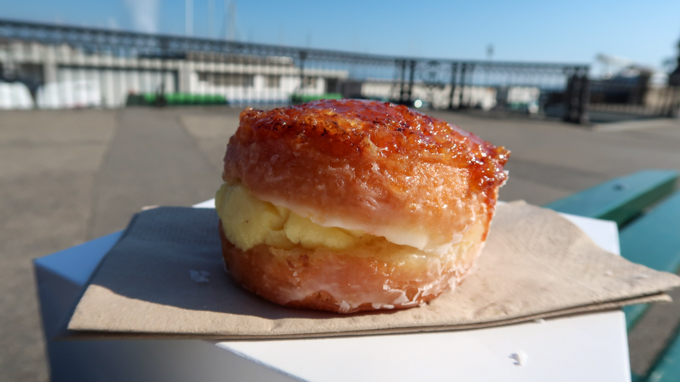 Another one of my very favorites — I mean how can you go wrong with crème brulée, am I right? And yes it's as amazingly good as you'd expect.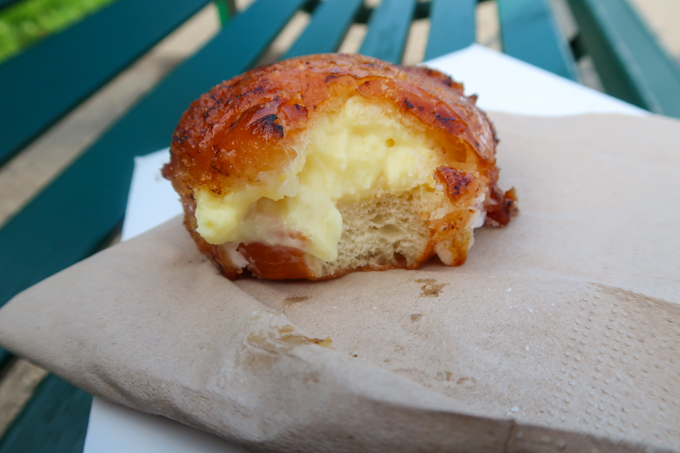 Different day, same doughnut, when I see crème brulée, you know I'm getting it for sure.
Chocolate pecan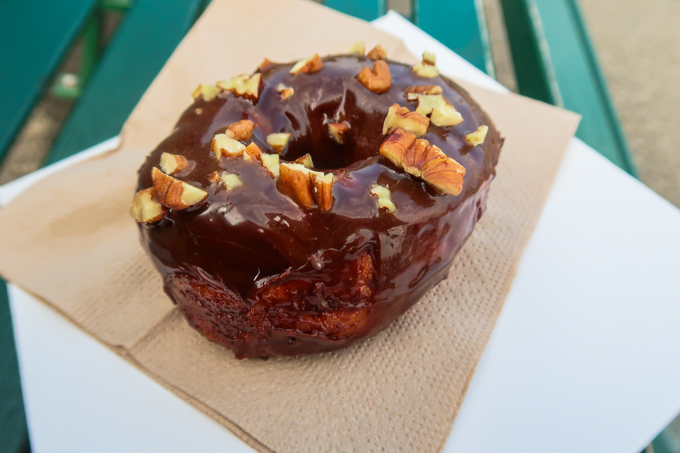 Chocolate pecan is one of my very favorite combinations too, I love pecans, they're my favorite nut, and they work especially well with chocolate.
Maltesers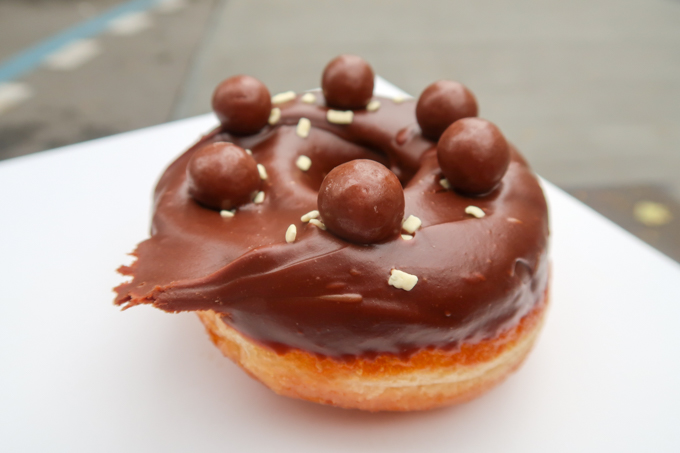 I believe this chocolate doughnut was topped with Maltesers, or if not, something very similar. Definitely another one of those doughnuts for the chocolate lover out there.
Halloween special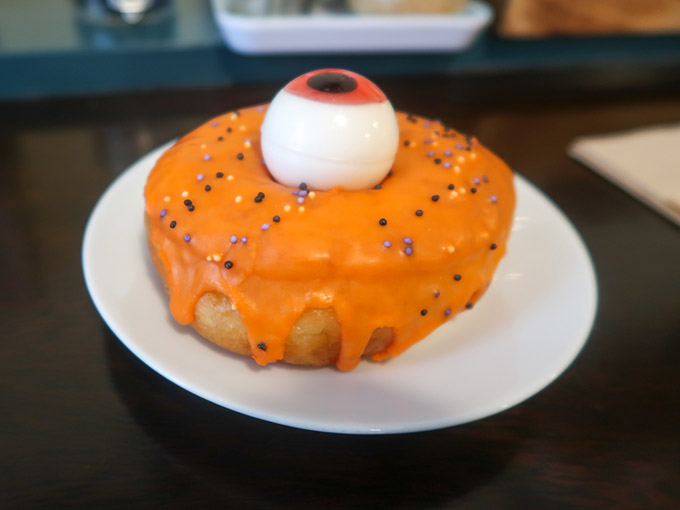 This Halloween doughnut was actually an original glazed with food coloring and an eye made of candy… even that piece of candy was good, and I say this as someone who usually doesn't care for candy one bit.
Peanut butter goodness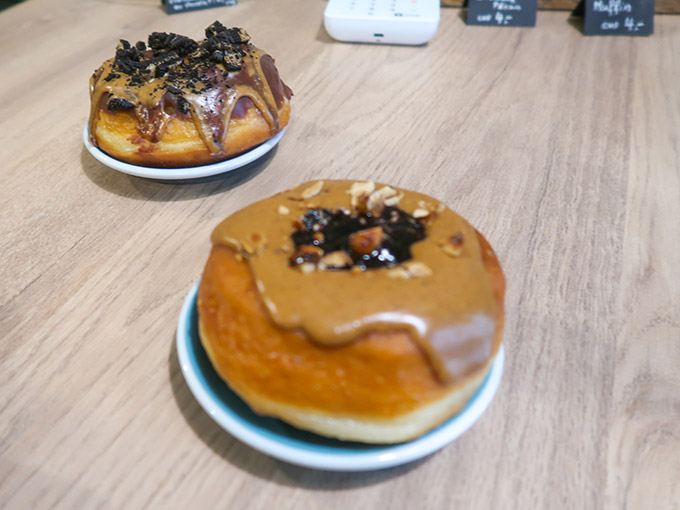 And now for some of my very, very favorite doughnuts… basically anything that has peanut butter on it is bound to make my day! So when Ginger Donuts make both chocolate Oreo peanut butter AND peanut butter & jelly (blueberry), it's like all of my doughnut dreams have come true on the same day…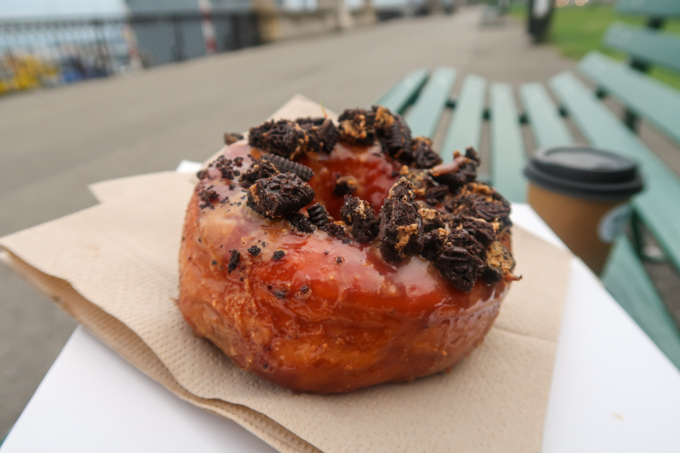 So I encourage you to try these out, you can get them Tuesday through Saturday, they make a different selection every day, and they're always delicious. In addition to Luma Coffee, they're also available at Ferdinand, Les Filles Indignes, Maison du Gâteau and Go Green at Halles de Rives.