Nothing like a good food craze to sweep up Geneva's food scene, am I right? So we've covered burgers (ad nauseum, some would argue), Neapolitan pizza and also… yeah I think that's pretty much it. But thankfully, Geneva's food trends are starting to enjoy some diversity and the newest addition seems to be ramen, and you know what? Yum!
Truth be told, I need to try a couple more ramen shops to decide which one is truly my favorite, so far I've only been to two, Umamido – good stuff, will review soon – and Susuru, a small joint in Rue du Stand which I've been to a number of times now. It has in fact kind of turned into my go-to ramen joint, even though Umamido is quite conveniently located too. I'll definitely go back to Umamido, the food is good and the service is really friendly.
Anyway, back to our restaurant du jour, Susuru and its small but interesting menu. Needless to say, you very likely go for the ramen, which doesn't mean they don't offer anything else, you might consider kicking things off with some karaage, a delicious Japanese fried chicken served with a special mayo… at least I think it's a special mayo!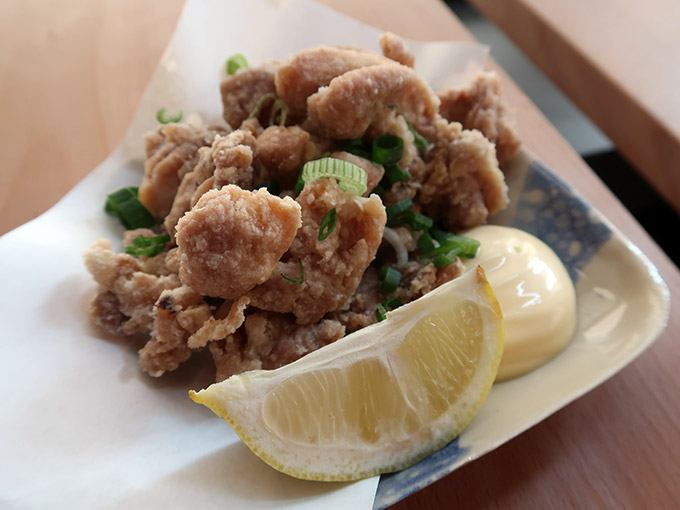 If that doesn't tickle your fancy, how about some gyoza instead? Susuru serves both vegetarian and pork gyoza. It's really good, but a word to the wise – it comes SUPER hot. Either break your gyoza apart to allow some of the steam to escape or just patiently wait for it to cool.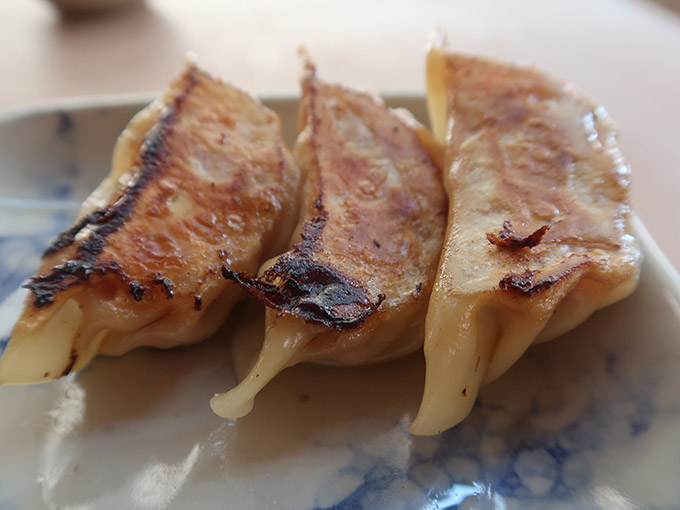 And now, the star of the show, the one and only hot bowl of ramen, ladies and gentlemen! Well not the one and only, Susuru's ramen does come in three varieties: shio ramen, shoyu ramen and vegan ramen. To me, it was about choosing between shio and shoyu… what's the difference you ask? The former comes in a salt-based broth and is topped with pork shoulder and the latter comes in a soy-based brother and is topped with pork belly and chili oil. So far I've only had the shoyu as you can tell by the pork belly in the photo below.
If you're like me, you'll probably end up with a fair amount of broth left after eating everything in it, so you can order an extra serving of ramen which they add to your leftover broth at the end… and let's face it, I'm really in it for the noodles!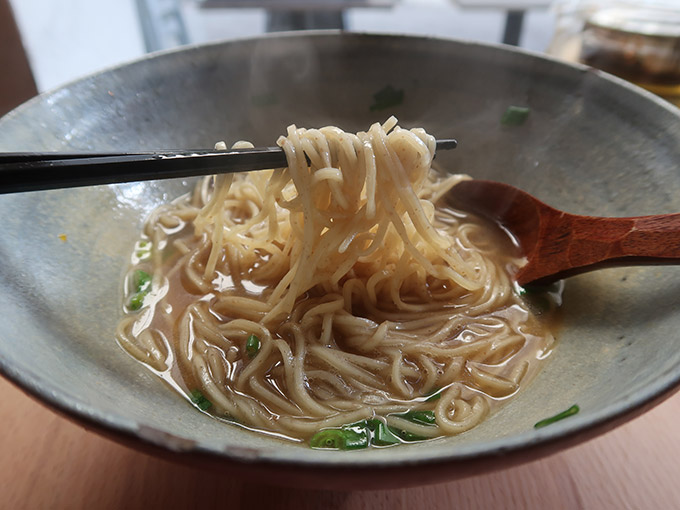 Of course if you're not a noodle soup person, there is an alternative on the menu with this delicious rice bowl. Comes with a lot of the same fixins, but instead of noodles, you get rice, and instead of broth… well… you don't get broth.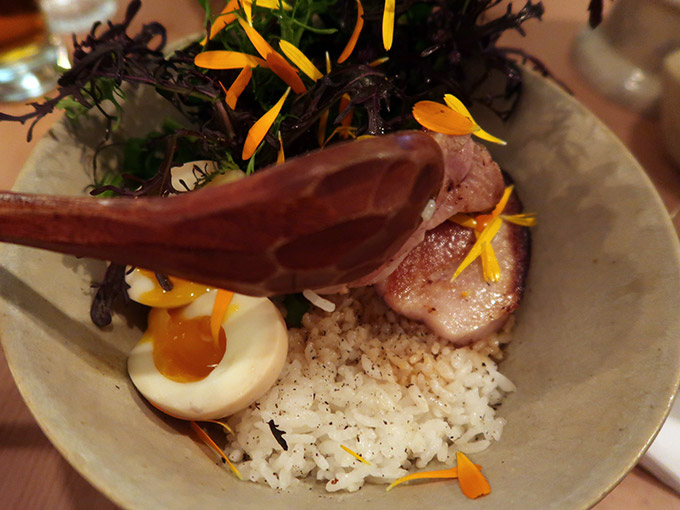 So that just about sums up my Susuru review. I really enjoy their food, not a huge fan of their seating arrangement but that's not really why I go anyway, in fact I usually pretty much eat, and leave ASAP to hang out in a more comfortable spot.
So what do you think? Do you like ramen? Do you think Geneva is doing it right or does it lack authenticity? Please leave me a comment to let me know!