So I'd been hearing about Chez Philippe, located in Passage des Lions, for a while and quite frankly the reviews were mixed at best. In spite of everything we'd been hearing, we decided to go test it out for ourselves one night. And here's how it went…
First of all, a word about the décor – it just works, I love it!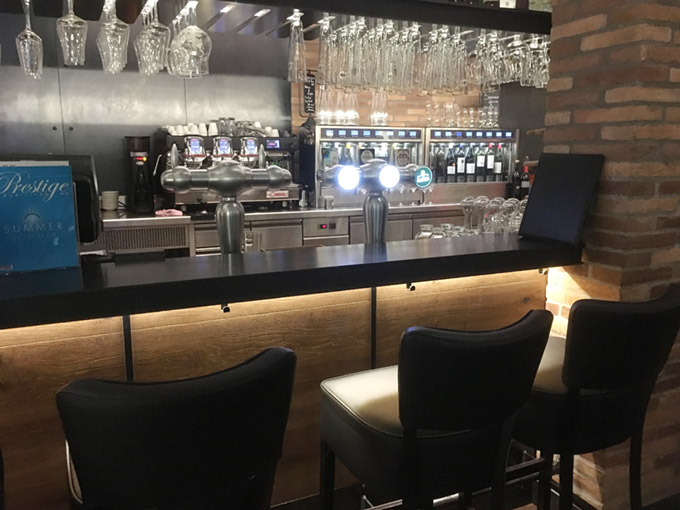 In the downstairs area, there is a bar, where you can enjoy after-work cocktails I suppose…? And then, if you want to have dinner, you can be seated at a table upstairs.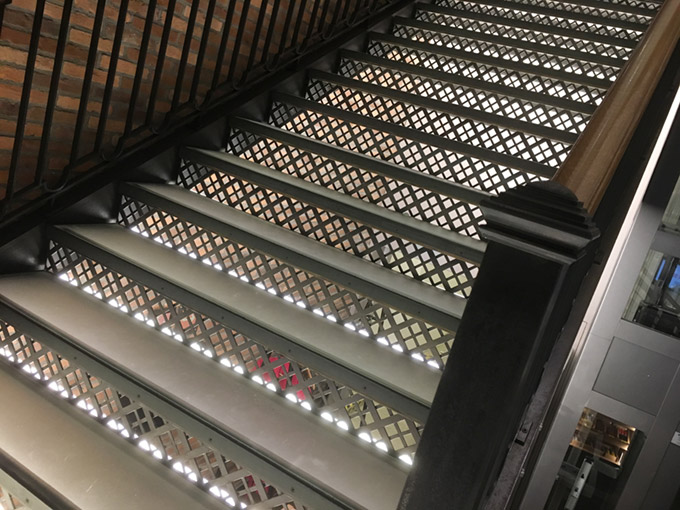 This might be the view you'll be enjoying from your dinner table.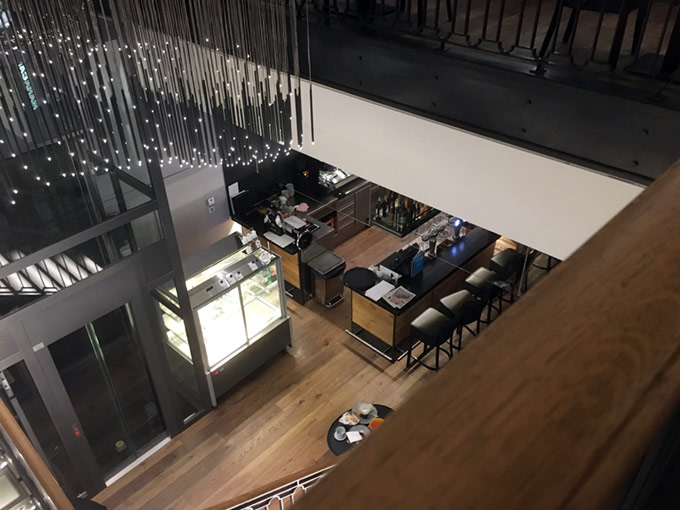 The lighting is just perfect as far as I'm concerned, for some reason lighting always seems to be an issue at restaurants.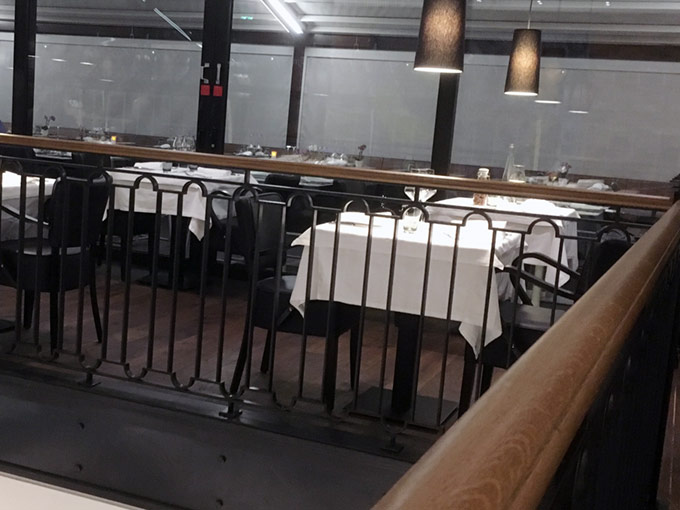 The tables are set in a simple, yet elegant way.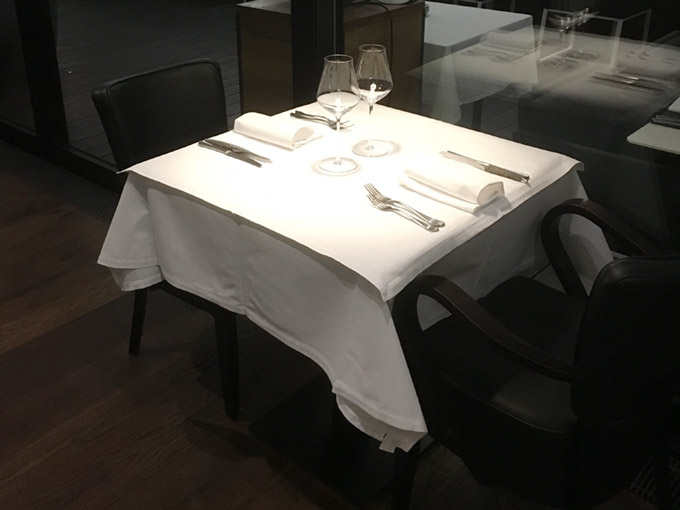 Overall the restaurant's décor is perhaps something you might find in an exciting, hip city.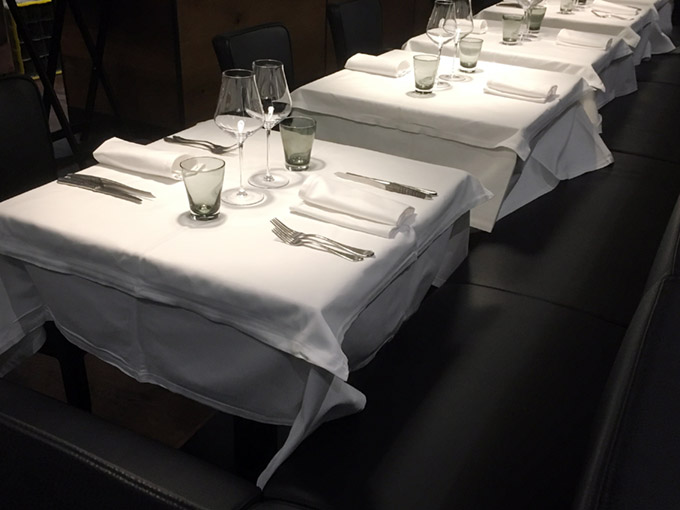 I kicked things off with a Caesar Salad. It was presented a little differently than I expected it to be, but it was a good starter.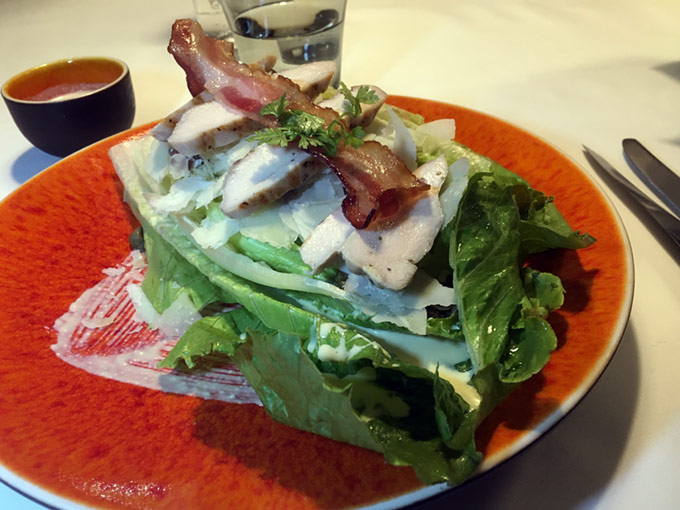 I then ordered a sirloin steak – medium rare. I always get medium rare.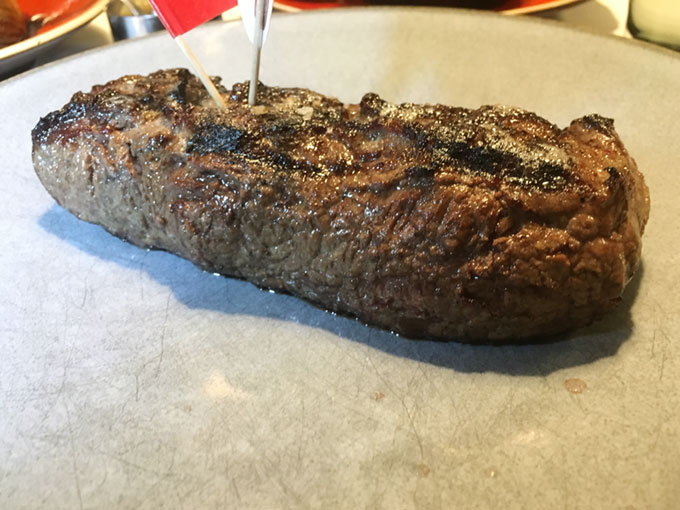 It was a little rare to my liking but close enough. Overall I was happy with both the flavor and the texture.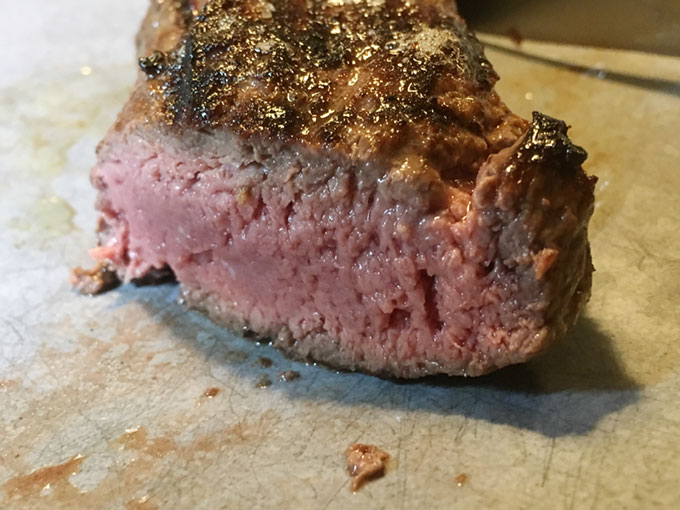 If the menu offers béarnaise sauce, I'm getting i! It was pretty good.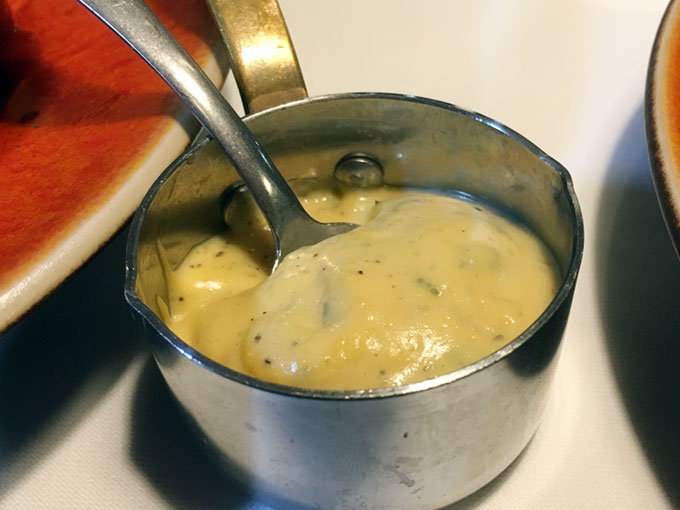 I ordered a couple of sides which included this cheddar topped zucchini. It was really good, and I even thought it should be something I should start making at home to mix things up a little.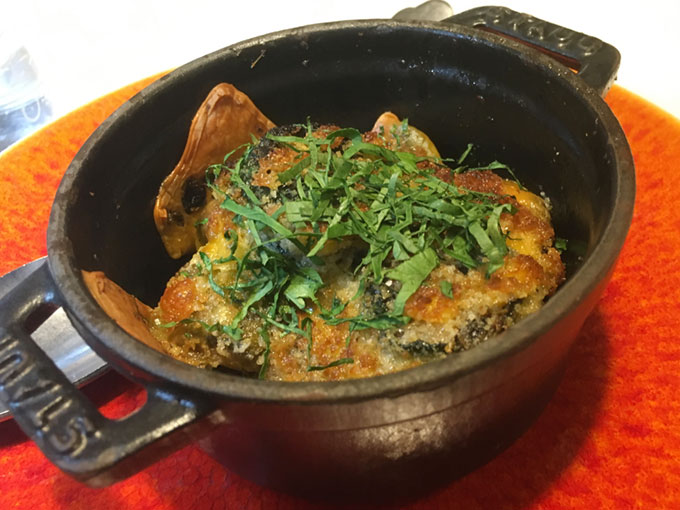 I also got some braised fennel. It wasn't quite what I expected but it was rather tasty all the same.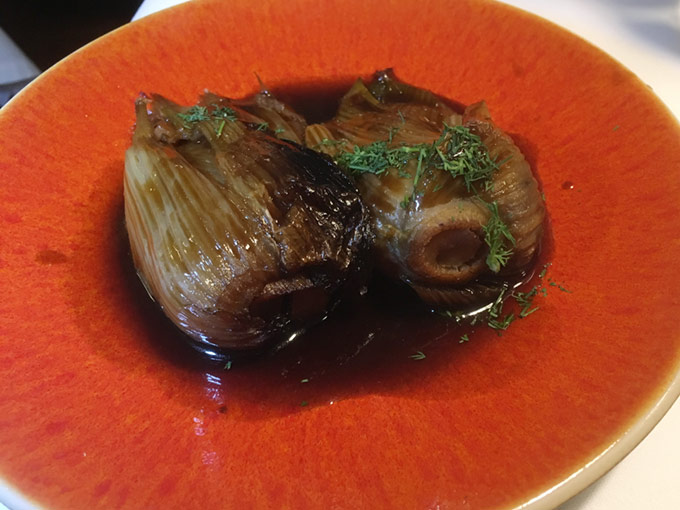 Definitely a good dinner, all in all.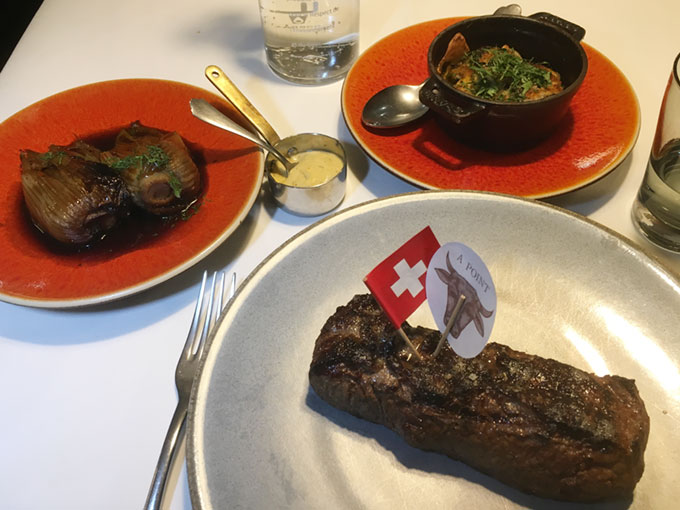 I didn't have any of the bread that evening but it did seem fresh. Though probably not made on the premises.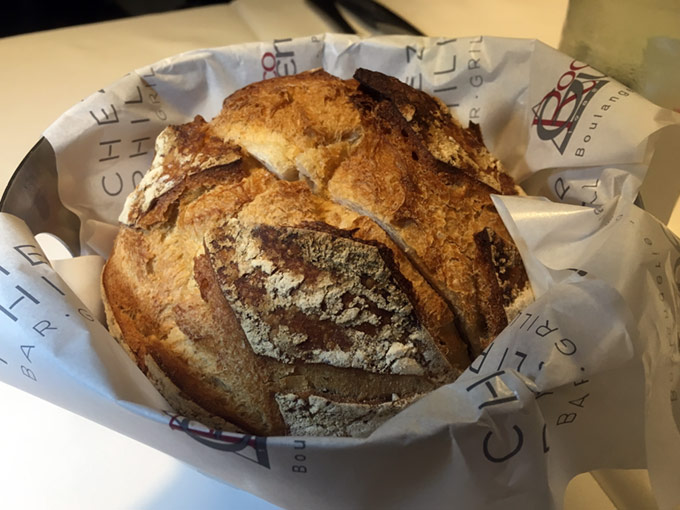 I also decided to skip dessert that night though there were a couple of things on the menu that seemed pretty tempting. But I ordered cheese instead. St-Marcellin to be specific.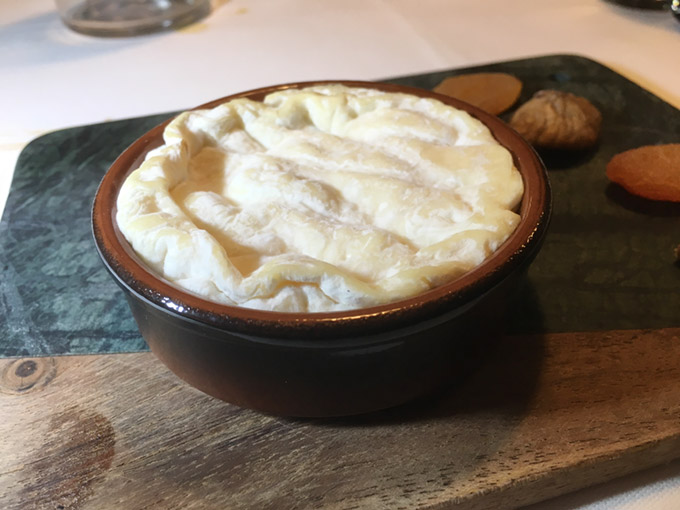 And let me tell you, St-Marcellin is not for the faint of heart. It is one strong piece of cheese. It may also not be the best choice on a night you've decided not to have bread. But for those of you who like strong, pungent cheese, what can I say… have at it!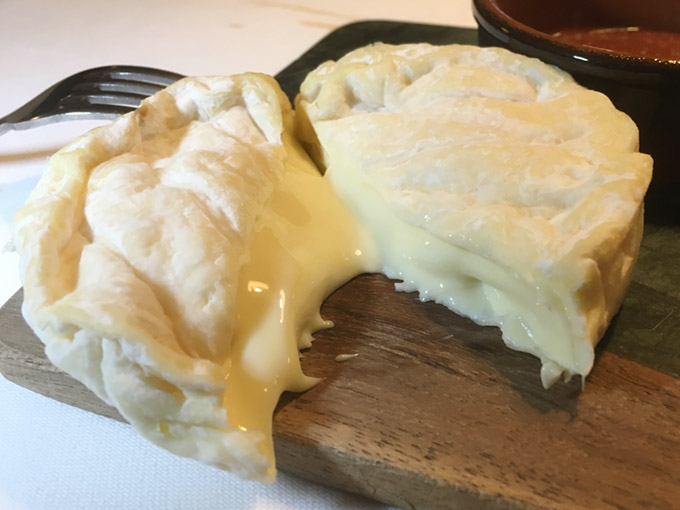 When we left that evening, we were especially pleased with our dinner experience, we figured the bad reviews were just plain old wrong and unfounded. I should mention, however, that even after my dinner there, I continued to hear mixed reviews.
What are your thoughts? Have you been to Chez Philippe? Did you enjoy it?