Café des voyageurs, located in the Eaux-vives neighborhood, is one of those restaurants you can easily miss if none of your friends happen to mention it, it just doesn't seem to come up on restaurant review sites very often, but it is nevertheless a worthwhile destination for your taste buds… especially if your taste buds enjoy perch fillets.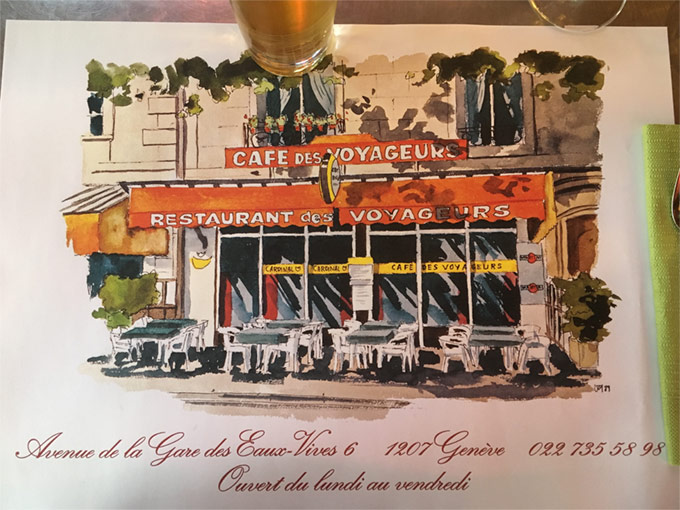 A bacon, egg and cheese salad to kick things off but wow, I wasn't expecting it to be quite so huge.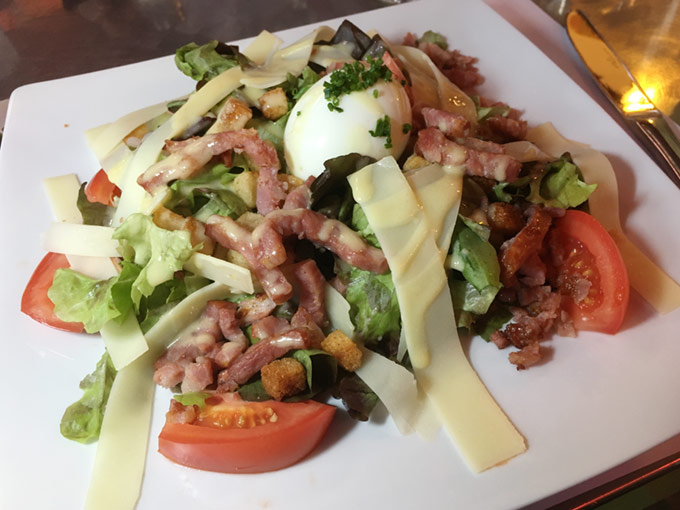 But here's what I really had my sights set on, nothing like a plate of perch fillets on a summer night fished right from the lake to remind you how lucky you are to live in this amazing city.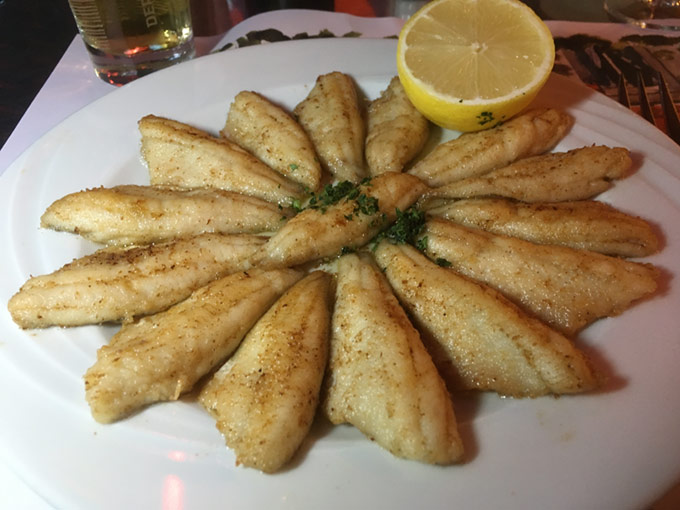 The fries are delicious too. It's always so hard to find really good ones in Geneva.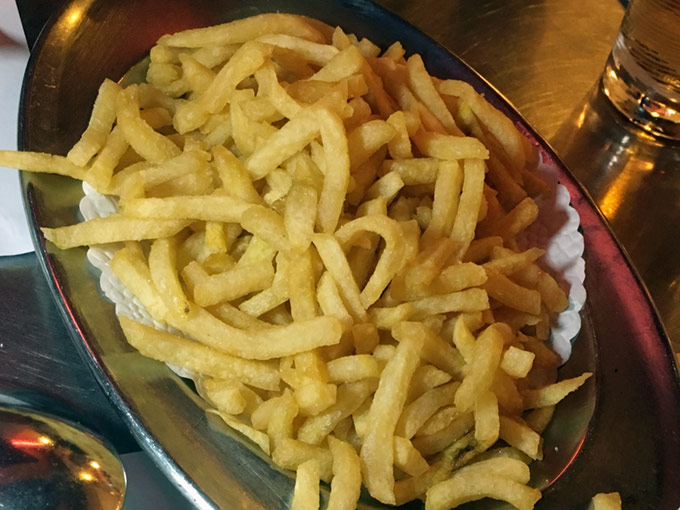 I don't go to Les Voyageurs very often, but when I do, it never disappoints, I also like the vintage bistro décor inside the restaurant. But on a hot summer day, their outside seating is highly enjoyable.