Geneva is home to many, many restaurants that have seemingly been around forever but that I've somehow never really been tempted to try. Now this may be because they don't really stand out so I never remember them when we're picking out a dining spot, or it may be because they seem to be a bit of a tourist trap.
I definitely felt that Port Saladin was something of a tourist trap… that didn't even particularly stand out! So when I was invited to have dinner there last month, I wasn't exactly thrilled at the prospect.
The fairly generic salad I was served as a starter initially confirmed my impressions of the place.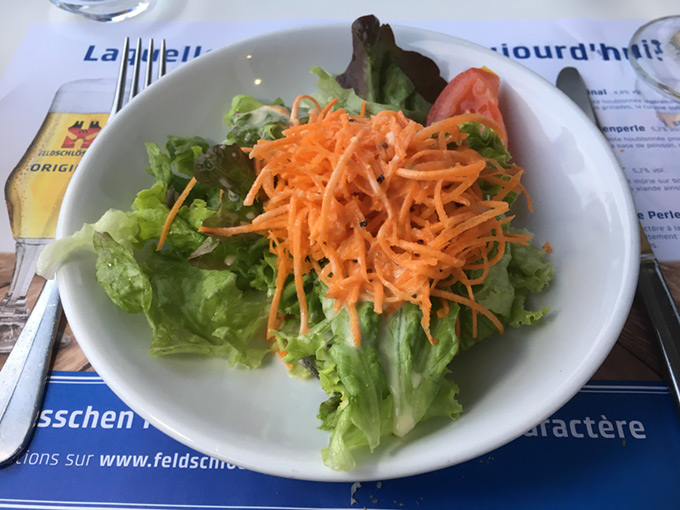 Naturally, that salad was hardly the main attraction. Port Saladin, like many of the other restaurants by the lake, specializes in filets de perche. I ordered mine with tartar sauce – probably one of my favorite things in the world – and they came with a side of fries which were very, very good contrary to all of my expectations… seriously a good fry is hard to come by in this day and age.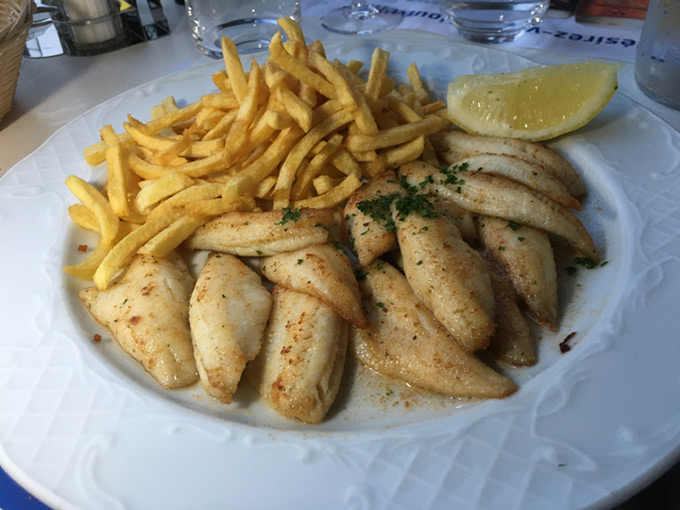 Port Saladin offers outside seating in the summer, and while I usually don't particularly like sitting outside, I did enjoy it the night we went. It actually works really nicely on a warm summer night. Largely because – unlike many other restaurants in Geneva with outside seating – there is enough distance between the seating area and road traffic.
So overall, I had a very pleasant evening at Port Saladin, good food, great company, and I would absolutely go back – preferably on a warm summer night.