I had been hearing about Kha Tha Thai, a Thai restaurant located in Eaux-vives, for a while, and I kept thinking I had to go try it out for myself. The opportunity finally presented itself a few weeks ago when a few friends of mine and I decided to have a girls' night out.
The restaurant itself is ok but fairly nondescript. However it is clean and it does have a pleasant atmosphere which is all I really ask for when I go to a restaurant here.
When I go to a Thai restaurant there a couple of things I always want to try, one of them is Tom kha kai, a coconut chicken soup. It is, in fact, one of my favorite soups. Kha Tha Thai's was very good, though perhaps a tad sweet to my liking.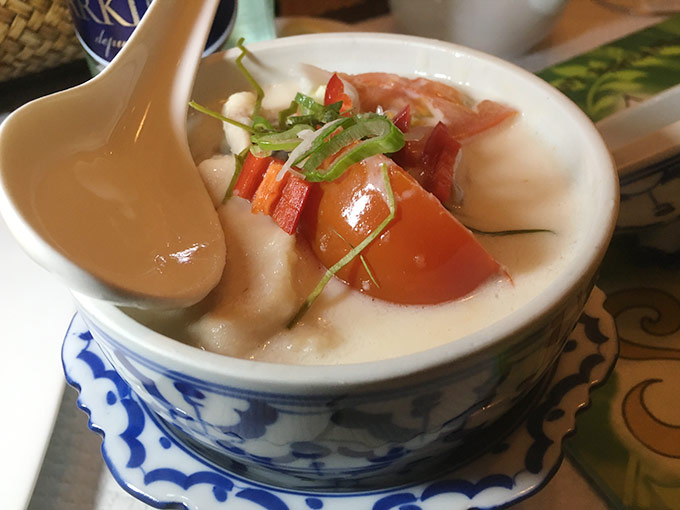 We also ordered some spring rolls, and I was impressed with how fresh they tasted. I'm fairly certain most of these restaurants often serve frozen spring rolls, but these certainly didn't taste like the frozen kind.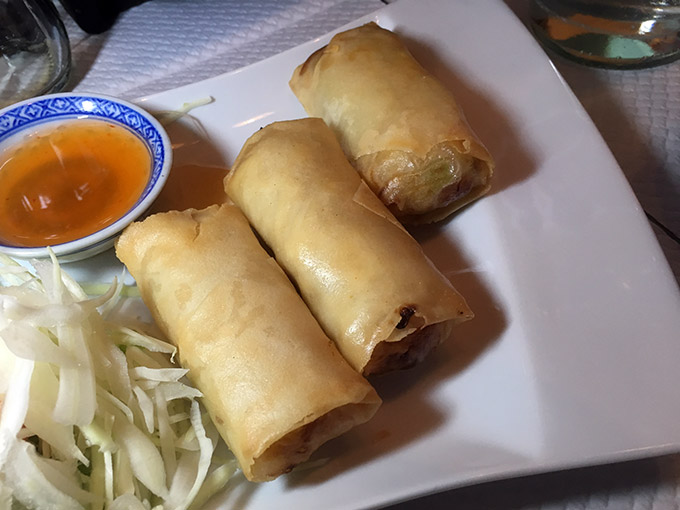 The other dish I absolutely have to order at a Thai restaurant is shrimp pad thai noodles. These were, very, very good! I really enjoyed them and I hope to go back to Kha Tha Thai for more very soon!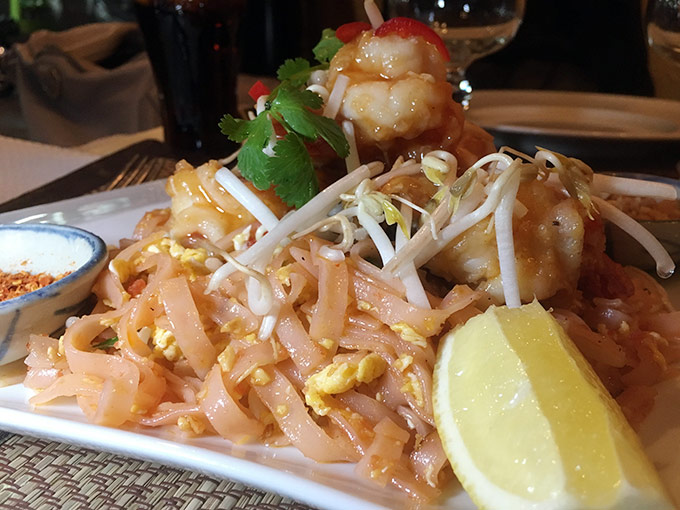 So overall, I had a very good dining experience at Kha Tha Thai and I do hope to go back sometime soon. The one thing that would maybe prevent me from going back too often is that it's located in Eaux-vives, and I have to say, if I can avoid going to town these days, I'm more than happy to do so. Other than that, great food and friendly service!