Sometimes going to the same restaurants in Geneva over and over again gets a little old, and what you really need is a change of scenery. When you're in a restaurant rut, you don't need to go very far either. Just venture out into the countryside and you'll discover many a hidden gem just outside the city.
Not sure where to go? Ask around, that's how I found out about Celigny's Café de la Gare. Friends of mine told me it was one of the better restaurants in the area and well worth the short trip!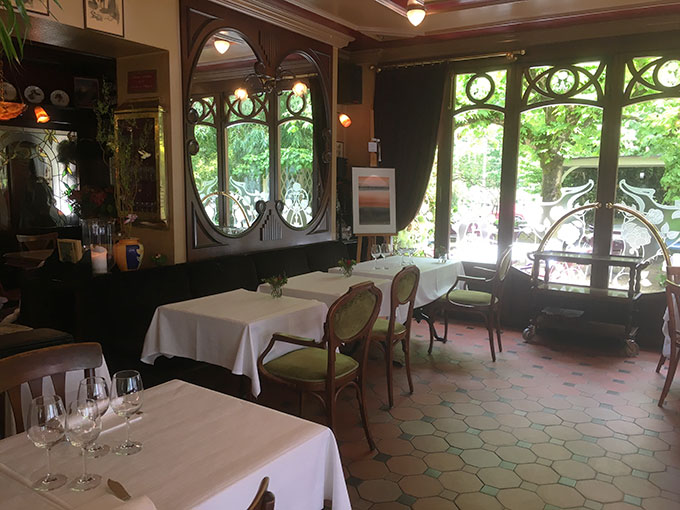 The restaurant's Art Nouveau décor is one of the first things you'll notice, it definitely sets it apart from many of the city's restaurants – especially some of the newer ones, which tend to be more modern in their choice of furniture.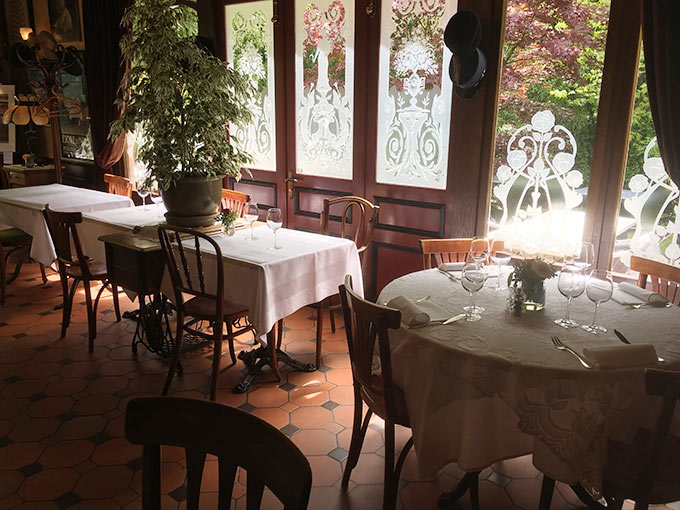 I kicked things off with a Salade Lyonnaise, probably one of my all-time favorite salads, and it was absolutely delicious, frisée lettuce, poached eggs, bacon and croutons among other things… can you say YUM??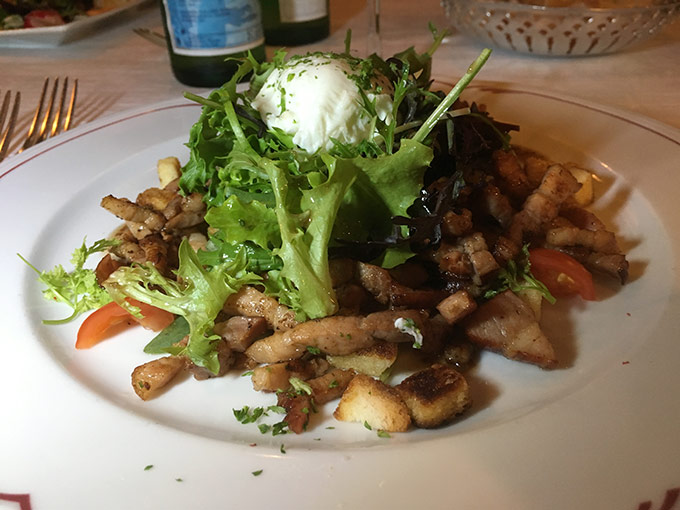 Initially I wanted to have perch filets but they hadn't gotten any that day, so I had a perfectly cooked filet of beef with a side of fries and vegetables instead. No complaints here, it was all really good!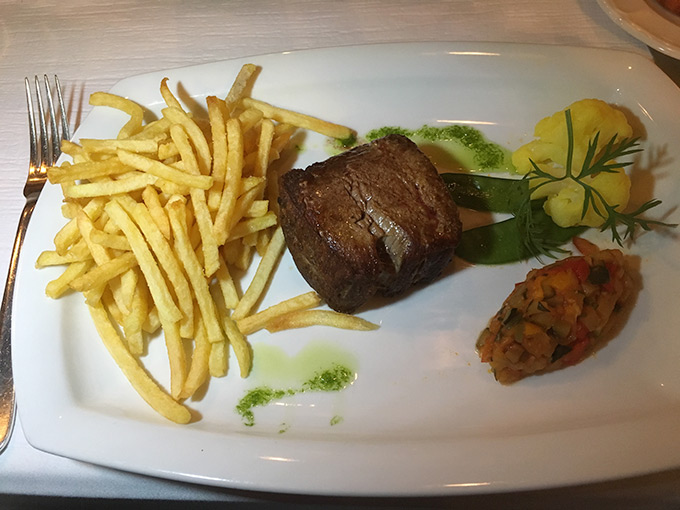 We then moved on to desserts, one of my friends had this ile flottante, which he said was really good.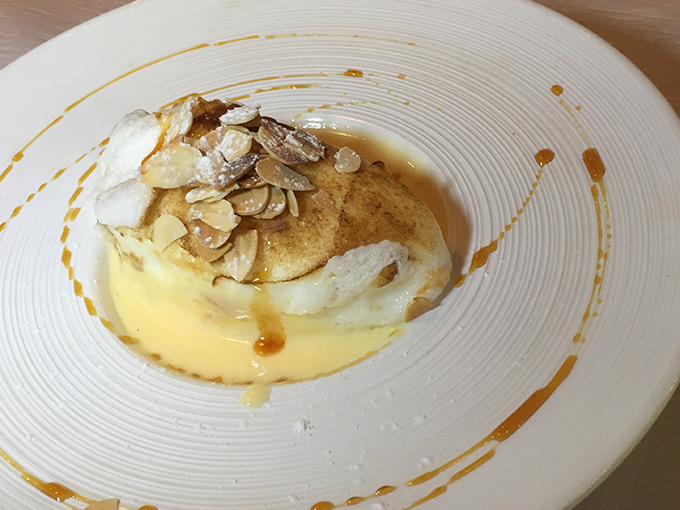 My other friend had creme brulee which she really enjoyed too – I hesitated, creme brulee is definitely one of my favorite desserts, when it's good it's AMAZING!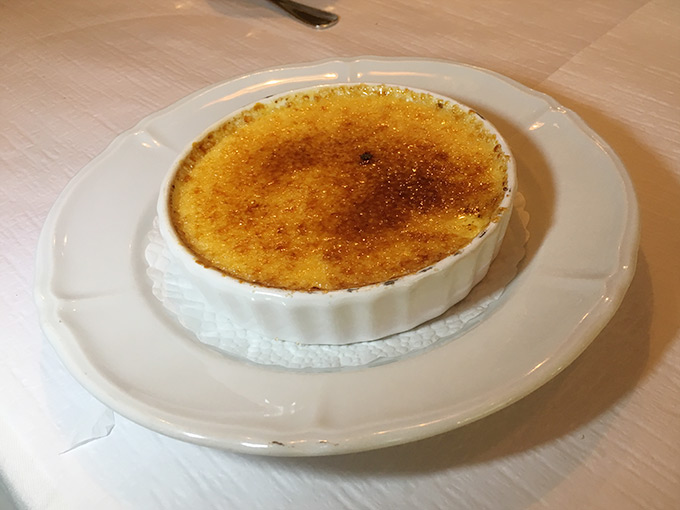 But then I ended up having this lemon meringue tart instead, and the second I bit into it, I knew I had made the right choice! Definitely one of the better ones I've had over the years.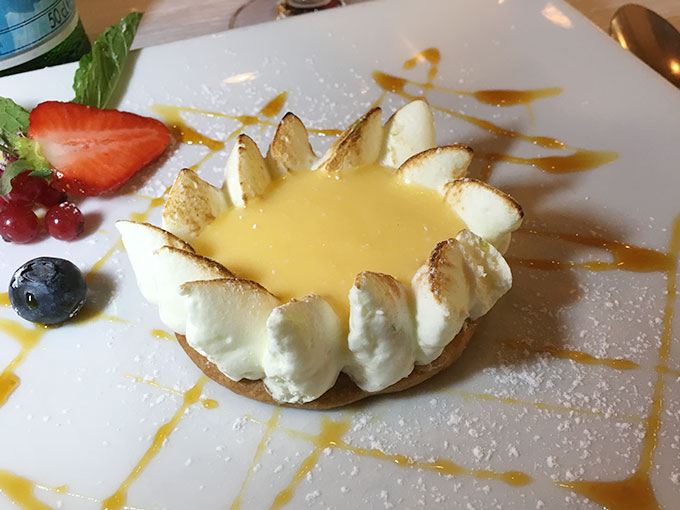 So, Celigny's Buffet de la Gare definitely gets two thumbs up – if you like traditional French cuisine, I think you'll like this place. And the traditional décor and countryside location was certainly a welcome change of pace for me. I really look forward to going back.