Fondue may be a local specialty, but a lot of places make a very sub-par pot of melted cheese… and I mean A LOT! My favorite fondues in Geneva are served at Château d'If and Vieux-Carouge. I do like discovering new fondue places though, and when I was told that Le Mandarin Oriental operated a fondue pop-up restaurant in a Chalet-like setting, I knew I just had to go!
We ordered a selection of cured meats to start things off. It wasn't bad, but frankly, nothing to write home about. I would have expected much better quality at a five-star hotel.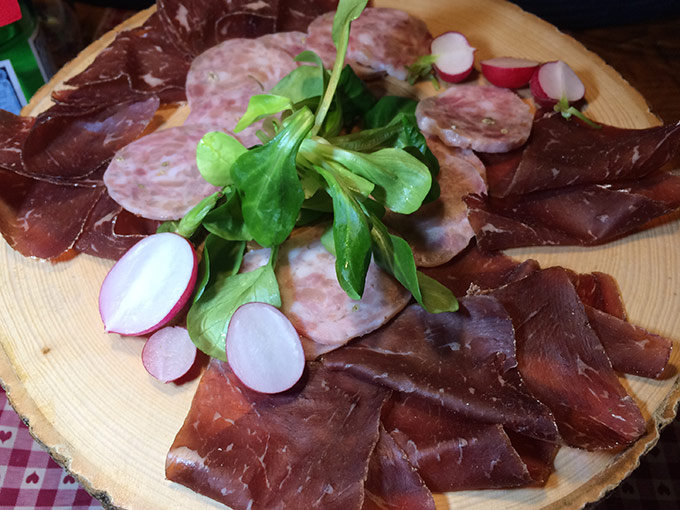 Then came the fondue, which was both very good and kind of different from all of the fondues I've had around the city. Definitely a winner!
Then came dessert, the traditional meringue and heavy cream combo often served at such restaurants. Not bad but a little underwhelming – I've definitely had better.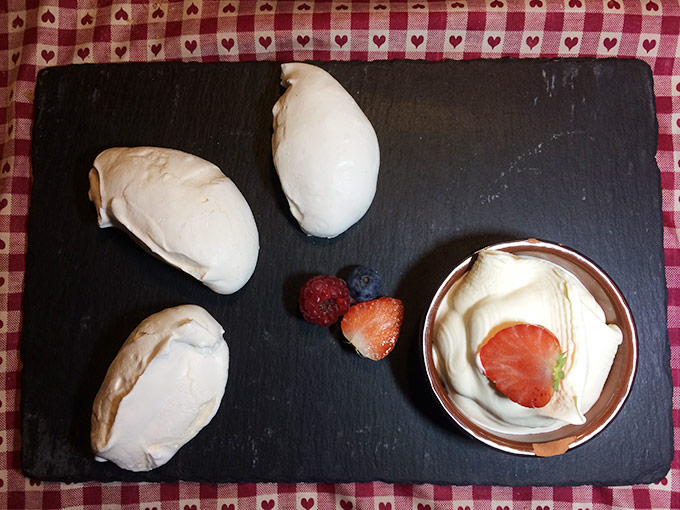 And a toblerone chocolate fondant served with a salted caramel scoop of ice cream. It was quite good, though I do believe it is time to retire the chocolate fondant from restaurant menus once and for all. It was fun when it first started, now I'm kind of over it.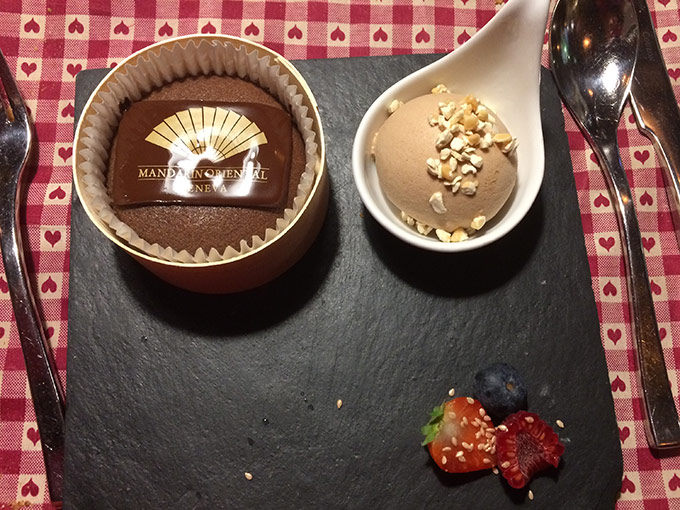 I definitely enjoyed my meal at Le Chalet, and the décor definitely works – the perfect setting for a pre-Christmas meal. But I will say I'm no fan of furry chair cover thingies. Not at Le Chalet, not anywhere else… just sayin', restaurant owners…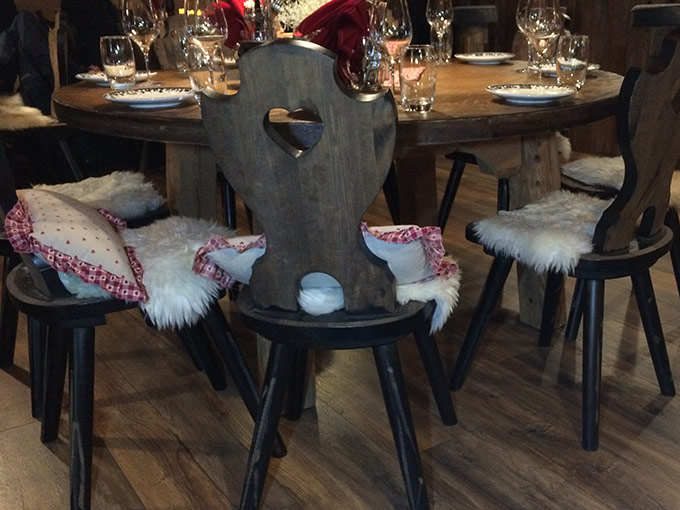 Anyway, if you want to check it out for yourself, Le Chalet will be in operation until March 10, so now is your chance. The fondue definitely makes it worth a visit.