I know, I know, I know… more burgers in Geneva – right? Yeah, no, but this one is different. In that it's good! So there's a change. I've had lunch at Kempinki's Le Grill restaurant several times over the past few weeks, and my order never changes – burger, medium-rare please! And so far it has not disappointed, and I look forward to going back for more.
I always like a good bread basket, and I especially like it when you get different types of bread.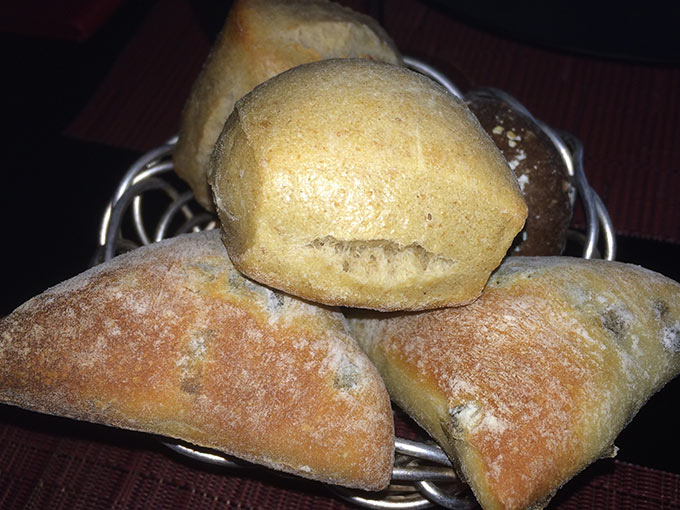 The Grill's bread basket will typically include olive bread – one of my favorites – corn bread, and a couple of plain rolls. You don't want to overdo it on the bread though, keep your appetite for what is to follow.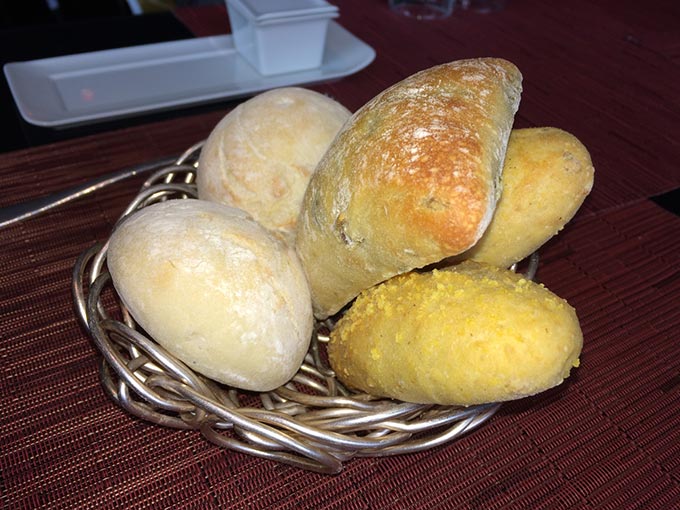 Yes, my friends, for what follows is one of Geneva's best burgers! Which comes with a house barbecue sauce, and a cocktail sauce.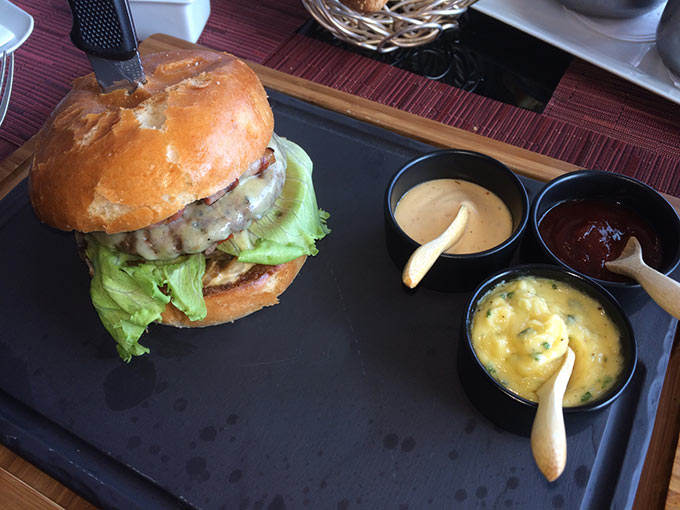 Look at that beauty, it comes in a perfect brioche roll, and is loaded with cheese, onions, tomatoes, lettuce and even mushrooms.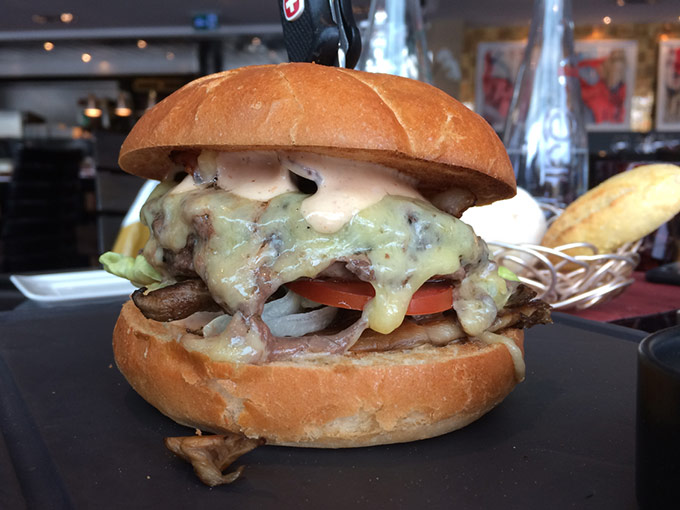 Oh and did I forget to mention… bacon – of course!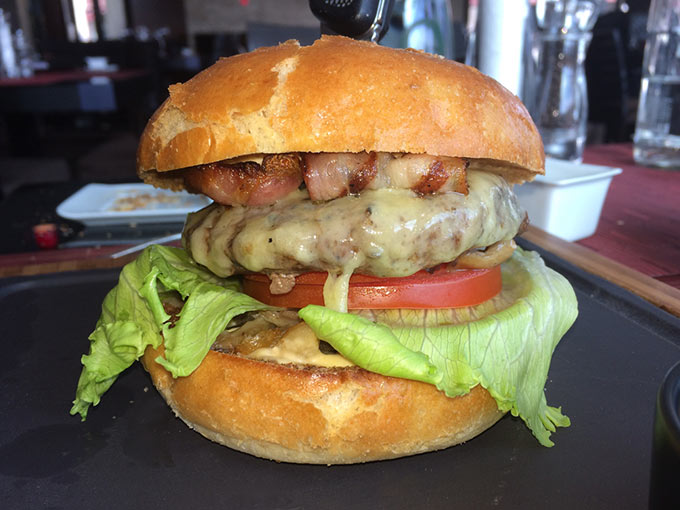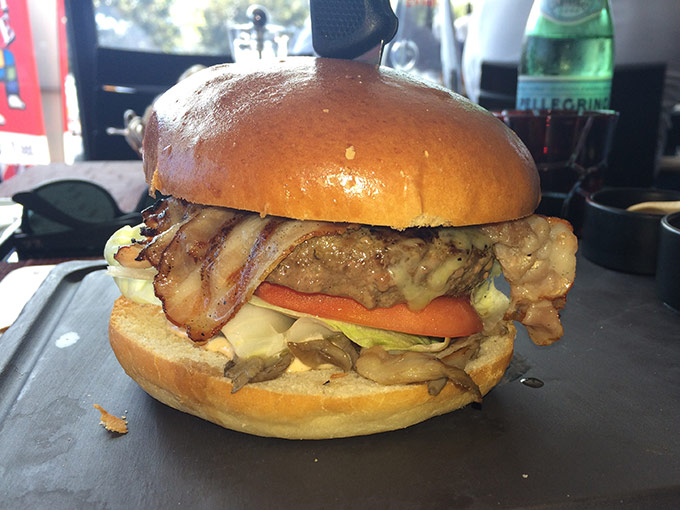 Look at that perfect doneness. I ask for medium-rare and medium-rare is what I get – thank you, Kempinski!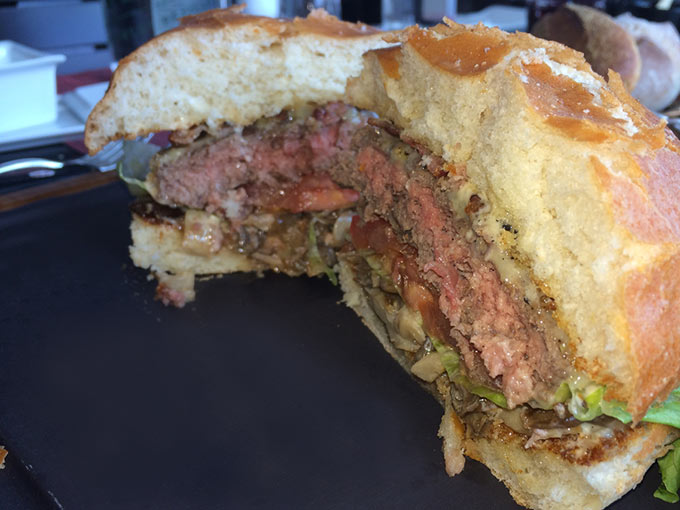 While your burger will always come with barbecue and cocktail sauce, I'm usually sure to ask for a serving of béarnaise with it – truly one of my all-time favorite sauces… what can I say, I love me some tarragon!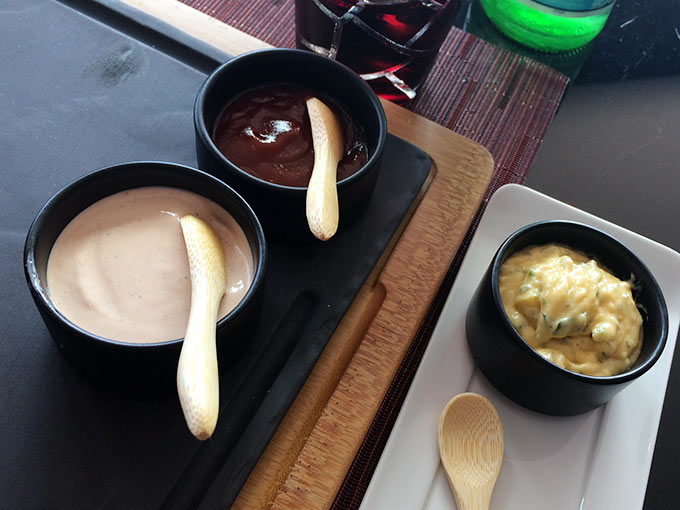 What else could you possibly need to dress up your burger? Though I will say, I'm not a huge barbecue sauce fan, and I usually take it easy on that particular condiment.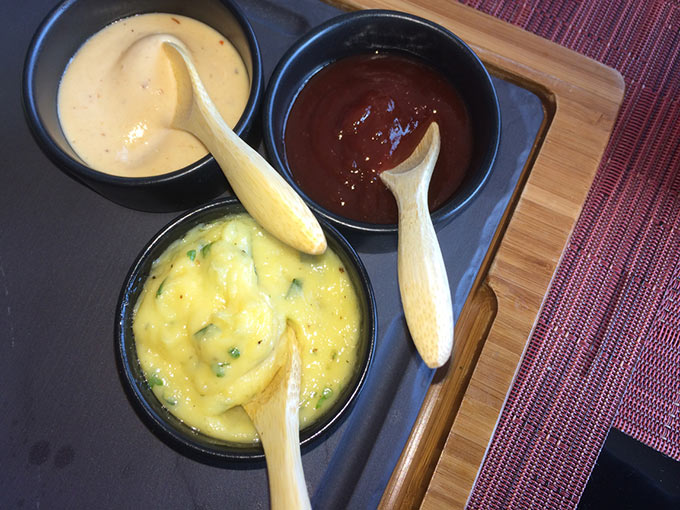 Burgers of course come with the usual side of fries, but not just any fries – fries made three ways… oh yeah!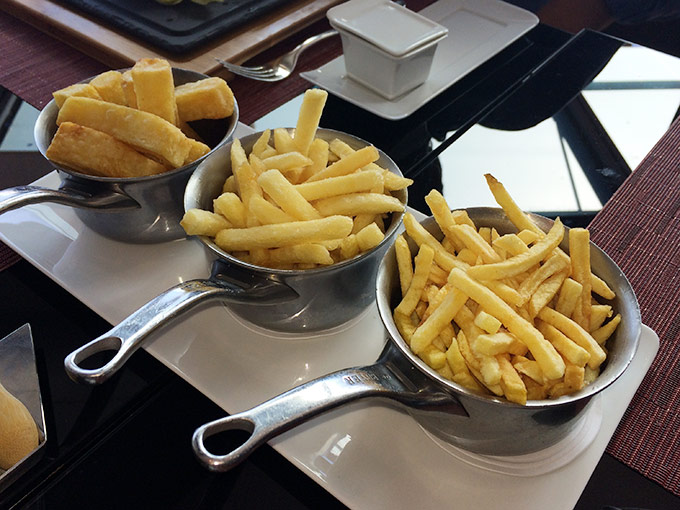 Those thick-cut fries are good fun, but I mostly like the regular ones in the middle.
If you saved space for dessert, you could try this original take on lemon meringue pie…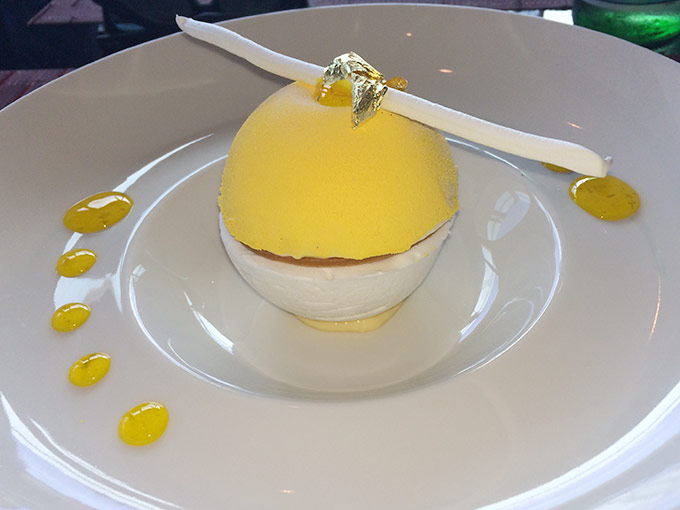 Or go with a classic – a brownie served up with a scoop of vanilla ice cream. And who doesn't love some delicious chocolate goodness?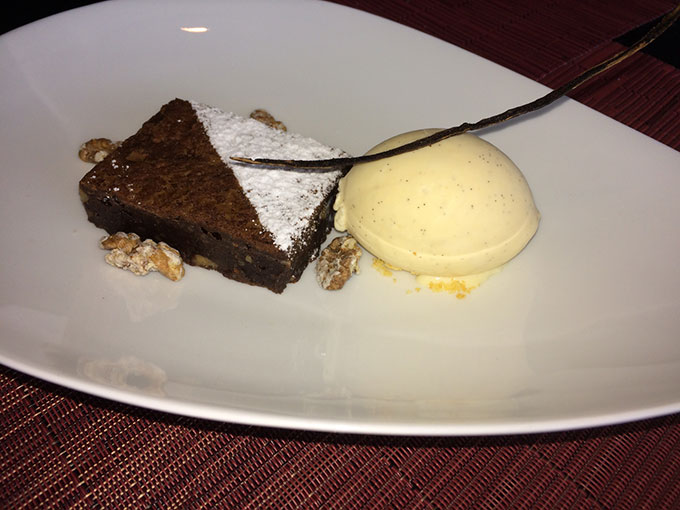 Need to go back to work after lunch? An espresso may be in order after such a rich and decadent meal.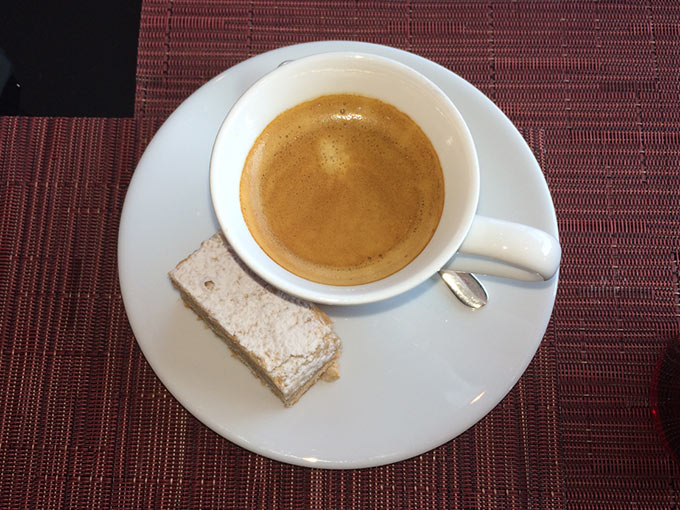 If you're not overly impressed with Geneva's burger scene, I feel you – I  don't think it's that great either, but Kempinski's burger is definitely a step in the right direction. Keep up the good work, guys… I'm certainly enjoying it!