I feel I haven't been updating this blog on a very regular basis of late. As I mentioned before, part of the reason is that I haven't been to a whole lot of new restaurants in 2016. There are lots of places on my list but I've just been so busy with other stuff and I haven't had the chance to focus on this particular activity. And let's face it, my friends do kind of like to go to the same places for the most part!
Thankfully, I did get the chance to visit a new spot earlier this summer. Located in Champel, Nonna Gina is the most recent addition to the Frutiger brothers' impressive restaurant portfolio. Like Brasserie da Matteo and Amalfi before it, it specializes in Italian cuisine and is ideal for a business lunch if you happen to be around that part of town.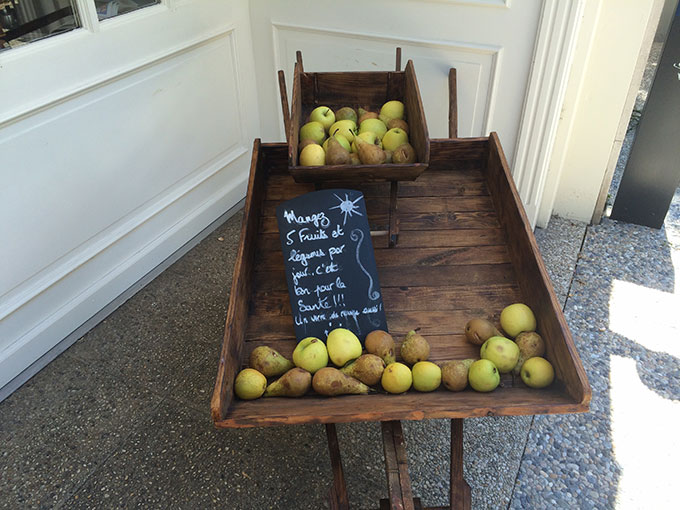 Nonna Gina's décor is simple, yet elegant. All the menus are written out on blackboards in various part of the restaurant.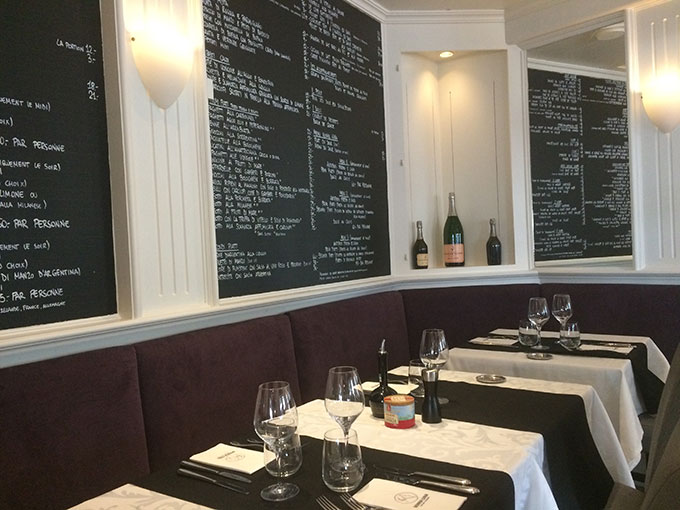 Here is a slightly better view of one of the blackboards.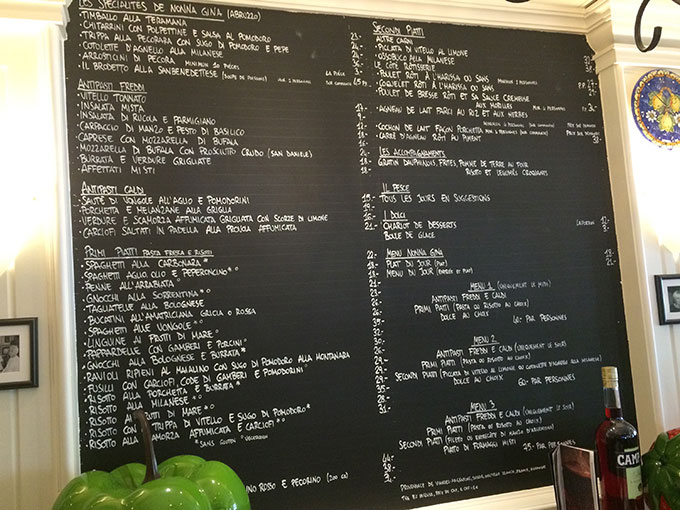 On my first visit I kicked things off with this artichoke and smoked provola starter. It was quite good and rather unexpected in its presentation I thought.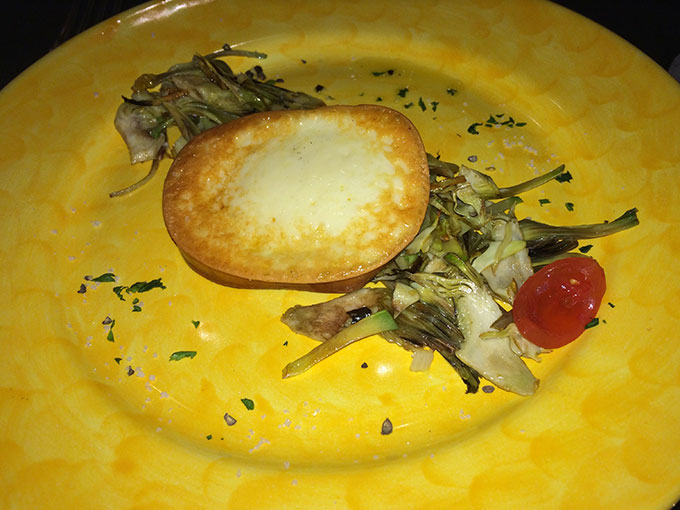 For my main dish I ordered gnocchi bolognese topped with burrata. Again it was very good, though frankly Ponte Vecchio still makes the best gnocchi in the city as far as I'm concerned!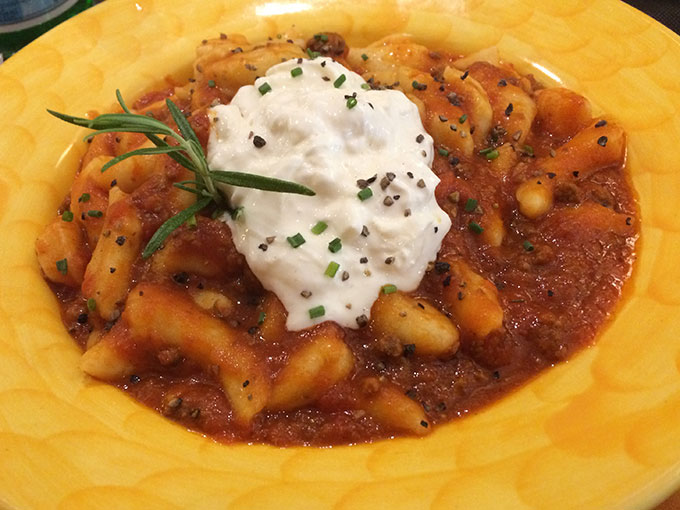 This is a dish I ordered on a separate visit… because sometimes the risotto mood just strikes and you gotta have some! This was a porchetta and burrata risotto. It was really good and flavorful if a tad overcooked.
I ordered the same dessert on both visits, because after I had it the first time, I had just to go back for more! This was certainly one of the better lemon meringue tarts I've had, with just the right balance of tart and sweet. Definitely a winner!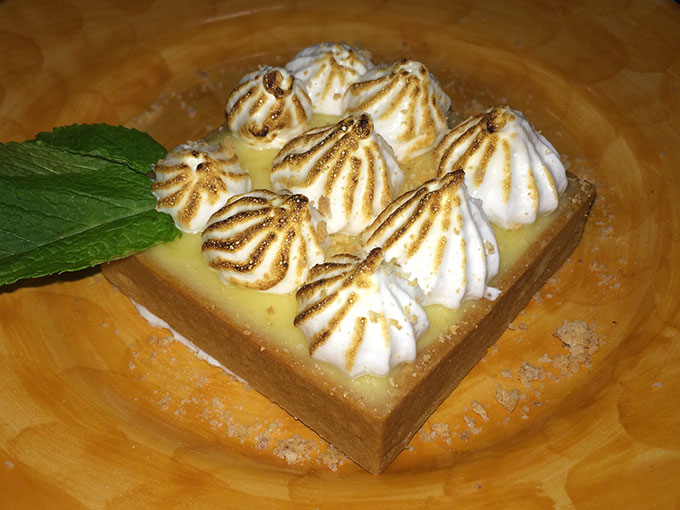 So overall, I like Nonna Gina. It is conveniently located, the service is efficient and friendly, and the food is good. I definitely want to go back.