Persian food is amazing. Of course, part of the reason I love it so much, is that they use a lot of my favorite ingredients – saffron, rice, lots of fresh herbs, rose water, and so much more! And they sure know how to grill some meat. However, the best Persian meals I've had were always home cooked.
While there are a couple of good Persian restaurants in the city – Hafez definitely comes to mind – they simply pale in comparison to the deliciousness that will come out of your good Persian friend's kitchen… provided the friend in question knows how to cook obviously!
However, I had been hearing good things about Golestan, a small Persian restaurant located in Paquis, for a couple of years, and when a friend suggested we meet there for lunch, I thought it was the perfect opportunity to check it out.
The food was indeed very good, I ordered kebab koobideh, ground lamb grilled on skewers which came with grilled tomatoes and copious amounts of Persian rice.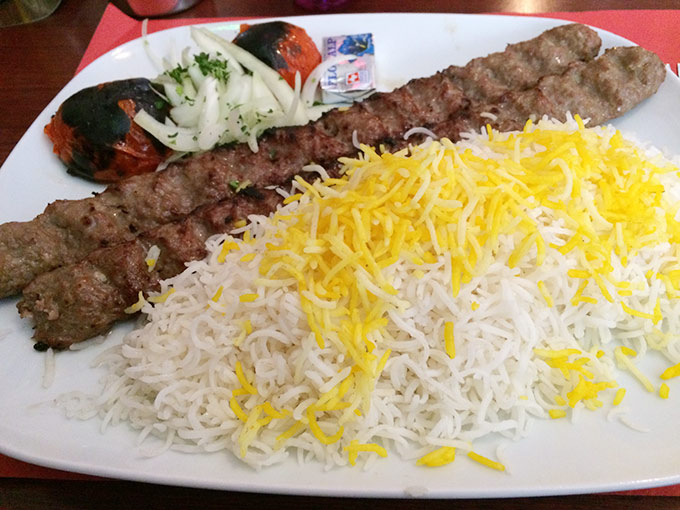 I definitely enjoyed my meal at Golestan and I wouldn't mind going back, but again, it certainly doesn't beat eating an authentic Persian home cooked meal, which would ideally include tahdig, that unique, delicious crispy Persian rice that everyone should try at least once!