Tse Yang came highly recommended, and truth be told, in many ways it's quite good. But overall it did fall a little short of my expectations.
First of all, the décor could use a facelift, right now it's a little staid at best.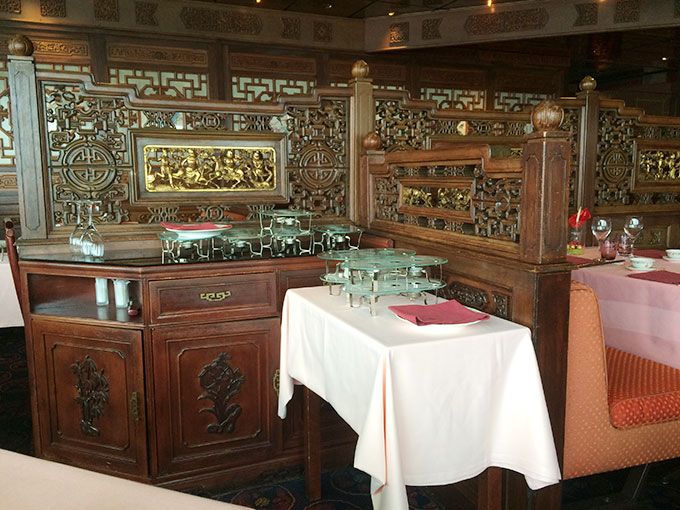 I suppose they were going for something traditional-looking, which I can understand, but still, a couple of things just don't work for me, most notably the orange couches.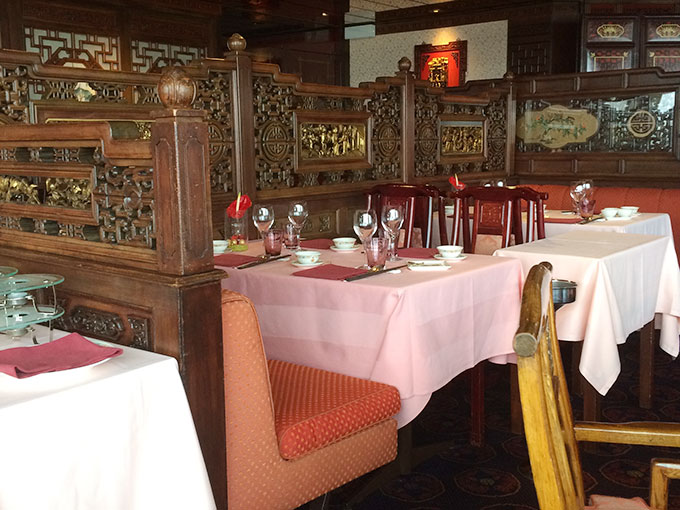 We started things off with an amuse-bouche – sesame chicken toast. It was good, we definitely enjoyed it.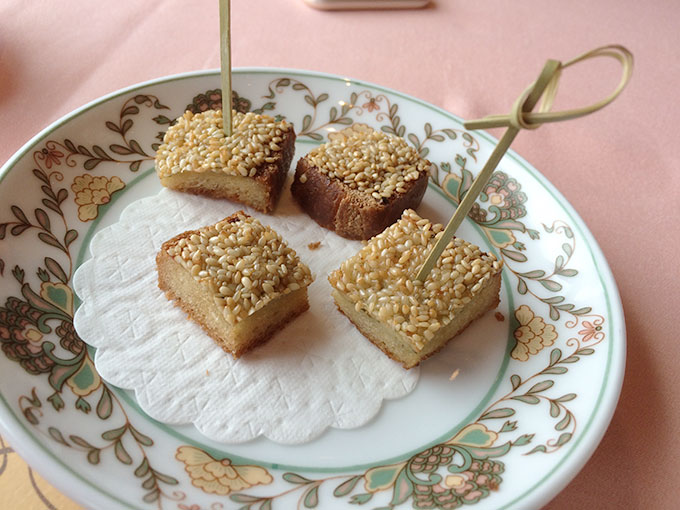 We then moved on to starters, we had spring rolls…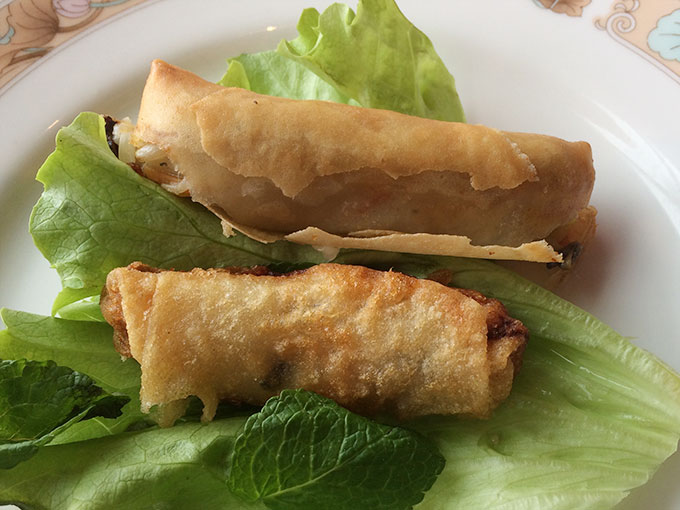 And Chinese spare ribs. These were also good although perhaps a little lacking in flavor.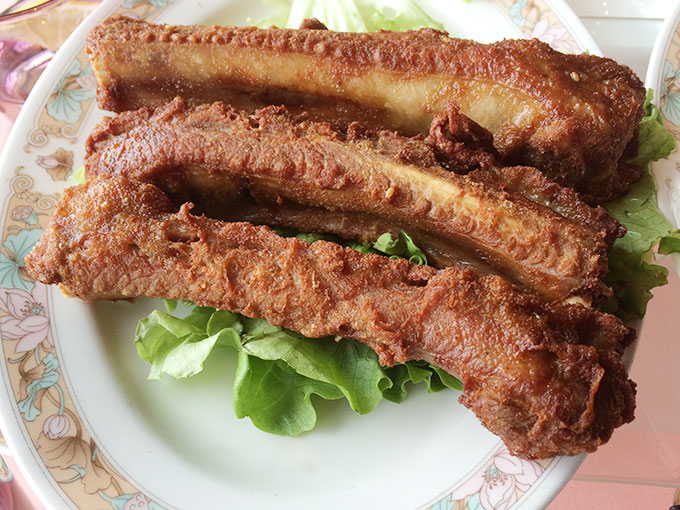 For my main course, I had Kung Pao shrimp, the menu did seem to indicate this dish would be spicy, I just wasn't expecting it to be as spicy as it was. Even so, it was very good.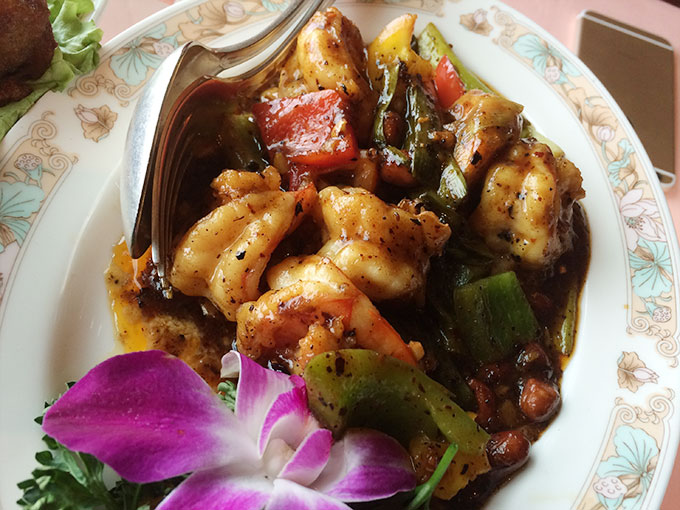 We also ordered some crispy beef, and it was actually quite delicious.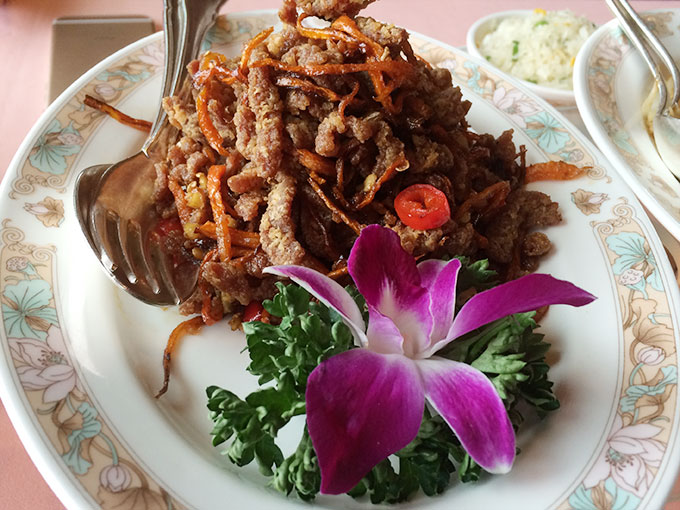 So overall, I'm quite satisfied with my experience at Tse Yang, and I will say it's not quite as expensive as La Réserve's Tse Fung, which is definitely a good thing seeing as Tse Fung is a little overpriced for the quality you get in my opinion. However there were definitely a couple of points I wasn't impressed with, the service was a little slow and the fried rice I ordered was dry and somewhat bland. I would probably go back, but frankly, I feel China Garden serves better food for a fraction of the price.