At this point in time, I can honestly say I've visited many of Geneva's restaurants, certainly not all of them – not even half of them – but definitely a decent amount of them. And I've said this before, the simple truth is many of those I've visited are underwhelming at best. Including a few that have excellent ratings and reviews all over the Internet.
So at the end of the day, here's what I want from a restaurant: simple dishes, flawless execution. I know it's a lot to ask for, but it shouldn't be in a city like Geneva given the prices we pay for… well… everything!
Now I know such establishments are few and far between, but there are a couple, and I think Bistrot Dumas, located in Champel, might just be one such place. Actually let's not quite call their execution flawless, that would be raising the bar way too high, and would inevitably set people up for disappointment. However they certainly do make simple, tasty regional favorites.
For starters, we ordered this cream of chestnut and squash soup. It was delicious. Now I may be a little subjective in my judgment because I love a good cream of chestnut soup, but this is certainly one of the better ones I've had over the years, perfectly creamy with a little crunch from pieces of chestnut that made for a really pleasant surprise once we started eating. Definitely  a winner, I wish I could go back just to have some of this.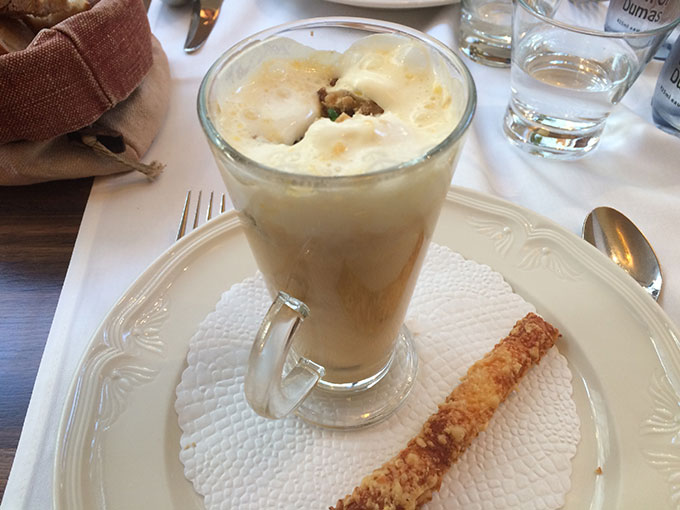 I then went with a classic, émincé de veau à la zurichoise, thinly sliced veal cooked in a creamy sauce. It was the perfect hearty dish on a cool fall day.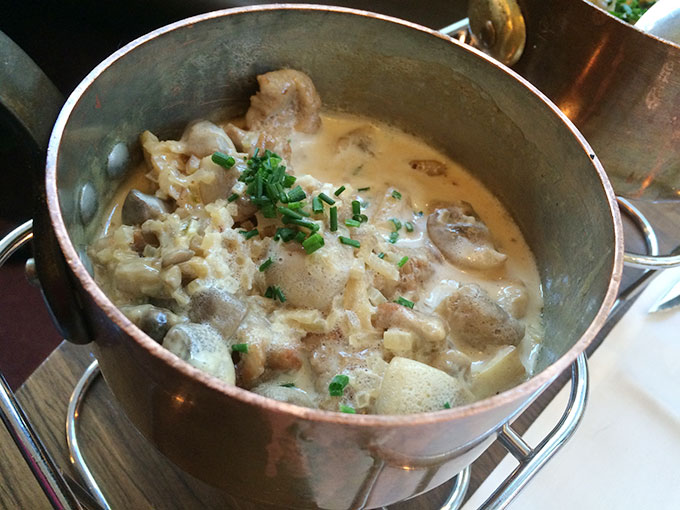 My veal dish came with a side of rösti, one of my favorite things in the world! Some people consider rösti to be the national Swiss dish, it consists of fried grated potatoes. And yes, when made correctly, it's as delicious as it sounds.
I concluded this particularly indulgent meal with this chocolate cake, it kind of had the consistency of a mousse. I didn't enjoy my dessert as much as the rest of my meal, but that's just because I don't really care for these bitter chocolate cakes that tend to be popular around here.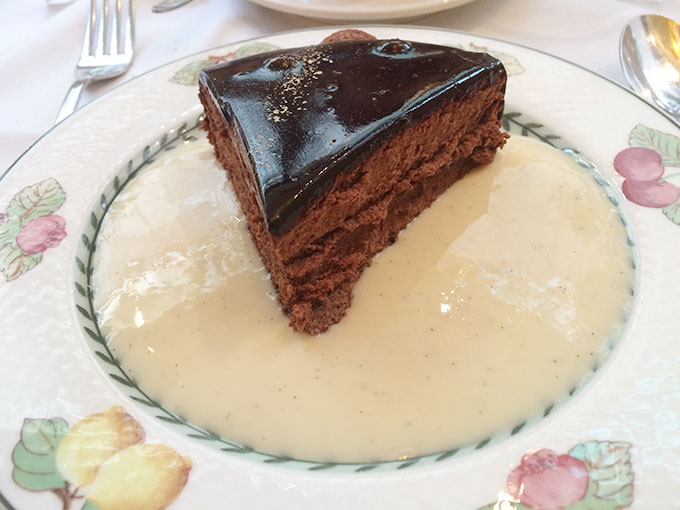 Still though, I love Bistrot Dumas, and I can't wait to go back!