So as you all probably know, Geneva's first Street Food Festival took place a couple of weeks ago on the weekend of September 18-20. When I first heard about it, I got really excited and I couldn't wait to go! But never in my wildest dreams would I have imagined how amazing it would be, nor did I expect that many people to show up. For a couple of days in Geneva's Old Town, it really felt like our city was a young, hip, happening place in a way we're just not used to in these parts! Afterwards, I could only think why doesn't this kind of thing happen more often here?
Of course, even just two or three years ago, this kind of event wouldn't have been possible in Geneva. The foodie movement certainly wasn't where it is now and there weren't even enough food trucks around. It's amazing how quickly things can change once people get the ball rolling though!
Let's kick things off with a little coffee, now I should start by saying I don't care for the bitter coffee that passes for a pleasant morning beverage these days. This is especially true since I now drink my coffee black. So with nothing to sweeten it, I really don't want to deal with any added bitterness. That is why I've recently switched to Carasso's coffee capsules, and I have to say, I like Carasso's coffee way more than… well… that other brand that makes coffee capsules you may have heard of. Carasso's coffee is fairly mild compared to its competitor's, and that's exactly how I want my coffee to taste!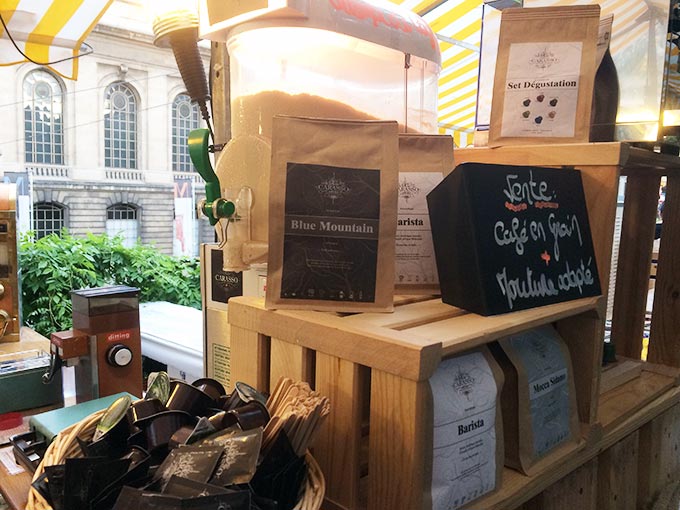 So I stopped by Carasso's booth at the festival, and treated myself to a vanilla macchiato, I didn't add any sugar, but it still tasted fairly sweet. I really enjoyed it. I wonder if they make macchiato to go at any of their stores? That would be great and I'd definitely be a regular customer!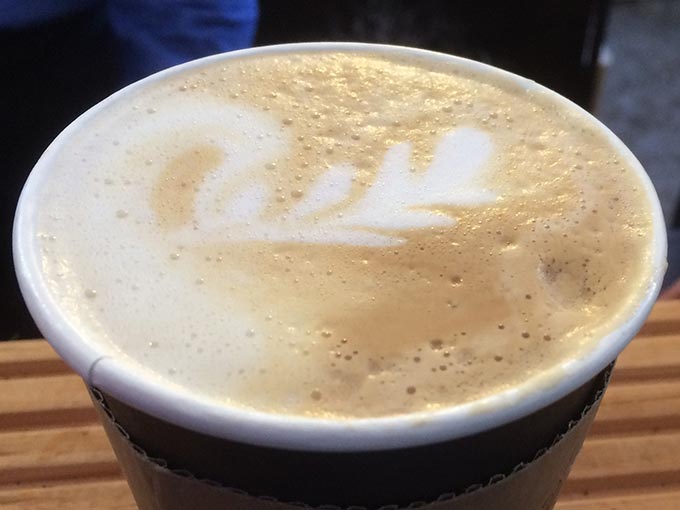 I'd been wanting to try The Hot Dog Faktory's hot dogs for some time when I finally found them at the festival. I was finally going to be able to find out if someone in Geneva was offering the perfect hot dog in the perfect hot dog bun… and was the bun perfect you ask…? Nope. Far from it. Just regular Geneva bread. Other than that, the Classic I ordered was topped with ketchup, balsamic vinegar, sauerkraut and mustard. To be honest everything in the hot dog was fairly good thoughI typically like to keep it simple with just a little mustard and sauerkraut… and I also like it in a perfectly soft hot dog bun THANK YOU VERY MUCH! But overall, it was a decent experience. Whatever…


I came across a food truck I had never heard of – in fact, I wonder if they even operate in Geneva – Santoro's pizza. They make a very decent pizza, not dissimilar to Luigia's as far as the dough goes, but Luigia's toppings are clearly of a superior quality, especially the cheese. Santoro's margherita pie was a couple of francs cheaper I should mention though. One would hope food trucks would be a little cheaper than sit-down restaurants I guess.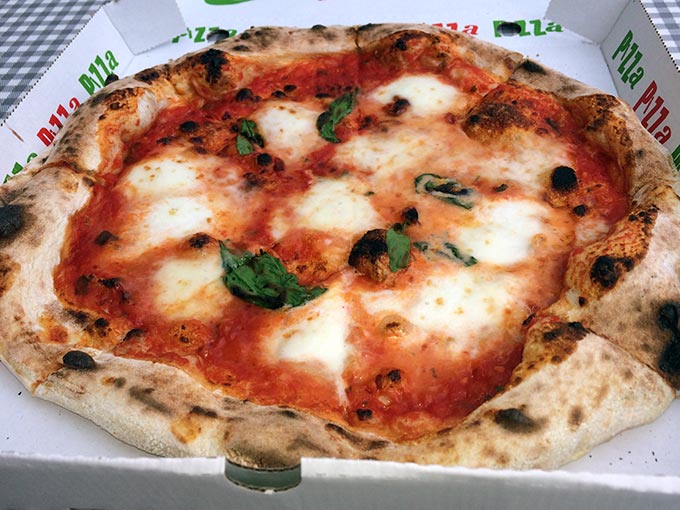 Finally my weekend at the Street Food Festival came to an end with a visit to the Funky BBQ truck, a current Geneva favorite, I will be writing a full review about sometime soon. I had their spare ribs with a side of cole slaw, and it was the perfect conclusion to the perfect weekend. Stay tuned for my Funky BBQ review!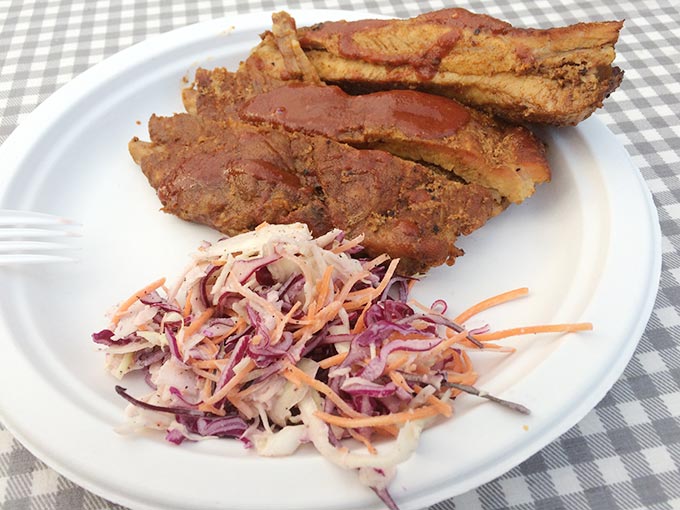 So did you go to the Geneva Street Food Festival? If so did you enjoy it? What did you like? What didn't you like? Please let me know in the comments!