Most if not all of my blog posts about Indian restaurants start off with a photo of a cheese naan, because as I have stated in these parts before:
Every meal I've ever had at an Indian restaurant was initiated by the words 'I'm craving naan.
These past few months were no exception, and many a naan craving landed me in a chair in Paquis' very own Little India.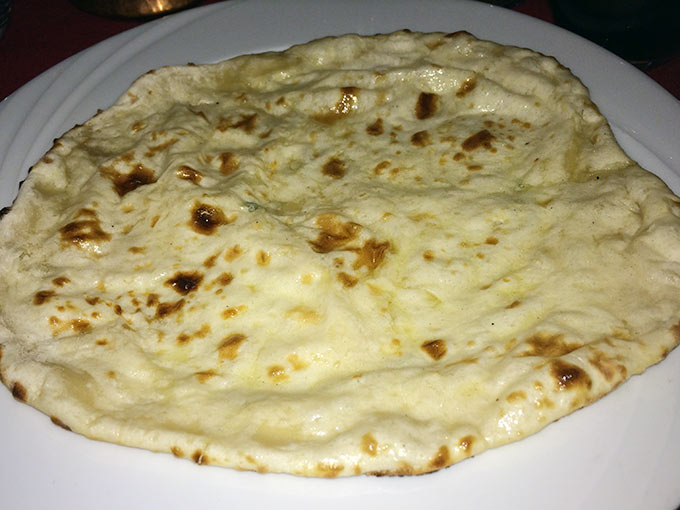 But of course, Indian cuisine is so much more than just naan, it's a rich world of flavors, ingredients, textures and cooking techniques.
My vegetarian friends especially love Indian cuisine for the endless meatless options it provides them with. This chana masala is one example of a delicious chickpea recipe, and like many other Indian dishes, it can pack quite a bit of heat.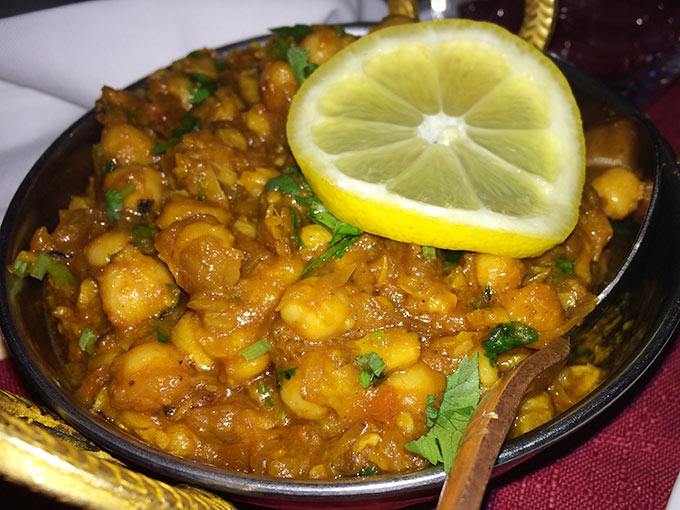 Dal, a lentil dish topped with fresh cilantro, is another vegetarian favorite which again can be made quite spicy if such is your preference. I am not vegetarian, but I love both of these dishes!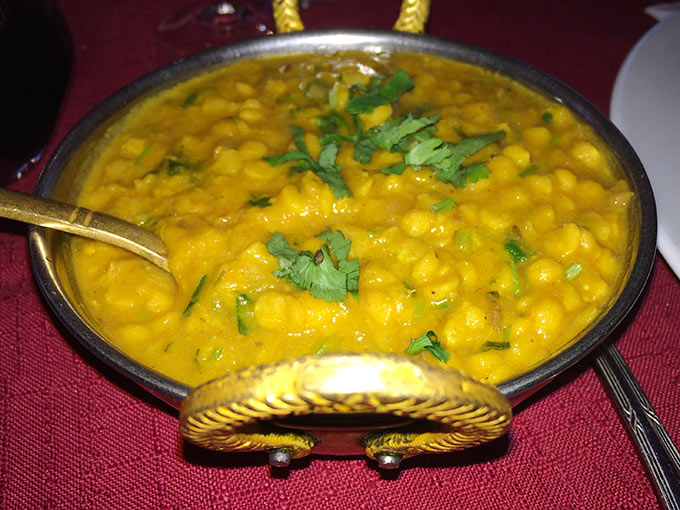 When I go to Little India, I'm always sure to order some of their saffron, raisin rice. It is delicious and the perfect side to many of their main dishes.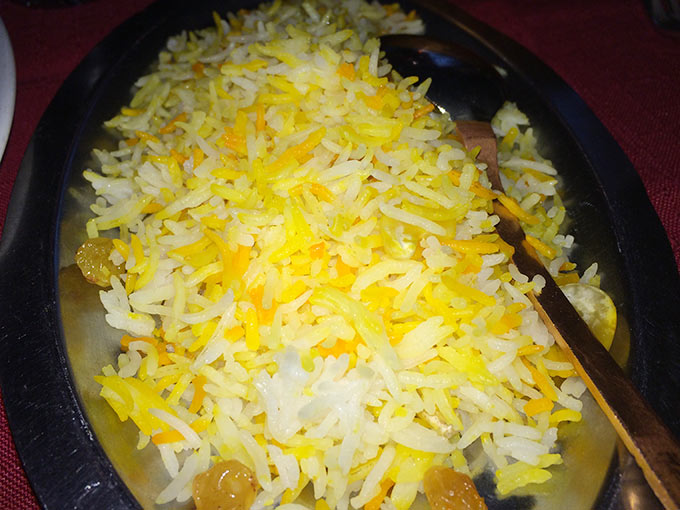 I also often order the lamb madras, a delicious lamb stew with just the right amount of spice for my palate.