Saveurs du Liban is pretty much my go-to Lebanese place in Geneva. Located in Paquis, it has a great outdoor dining area I especially like in the summer. I love their food, which I feel is somehow even better than Hotel President's Arabesque. Not to mention the service is quite a bit friendlier.
First off, I should start by saying that while cold mezzes are traditional in Middle Eastern cuisine, my preference definitely goes to warm mezzes. Just a heartier experience and usually the kind of thing I crave when I have Lebanese food. Still though, can you really go to a Lebanese restaurant and not order hummus? Saveur's is especially good, certainly one of the better ones in Geneva – if not the very best.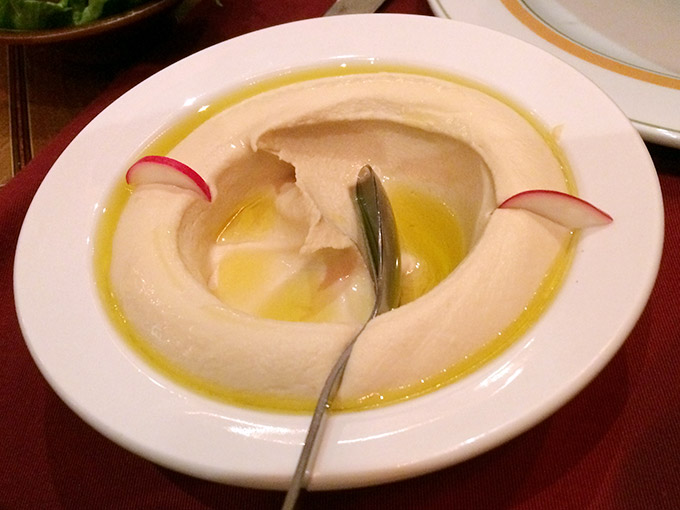 Baba ghanoush is another Middle Eastern staple we're sure to order every time we're at Saveurs du Liban. I love anything eggplant, and this dish does not disappoint!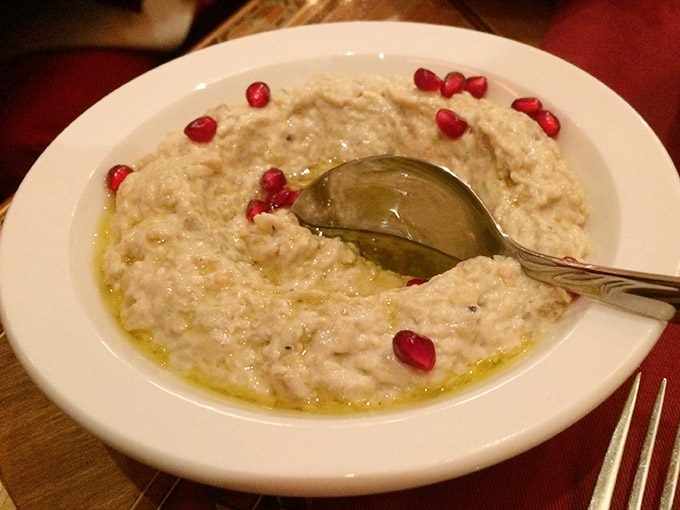 Makanek is a Lebanese sausage which can either be fried or grilled, and served in a slightly tangy sauce that works to perfection. I always order this when I'm eating Lebanese.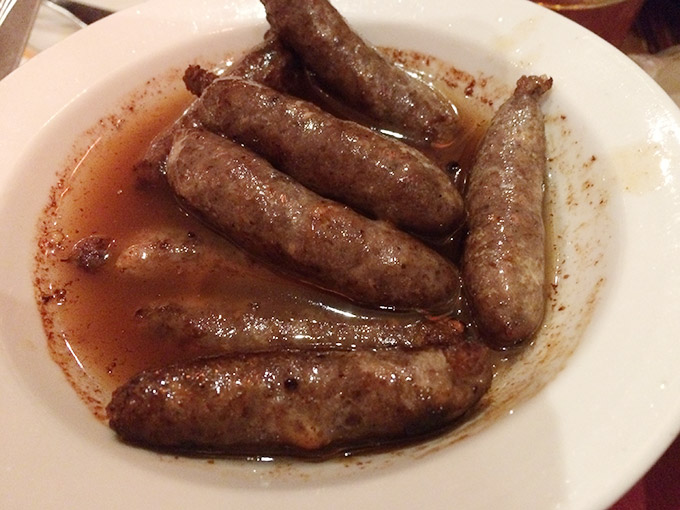 Falafel, another classic, obviously. Somehow, they're never that great in Geneva though. However, I did have some amazing falafel in NYC last summer.
I think these were meat pies, though they could have been stuffed with spinach or cheese… I forget to be honest. Which ever ones they were, they were really delicious. Savory pies are one of my favorite things on earth!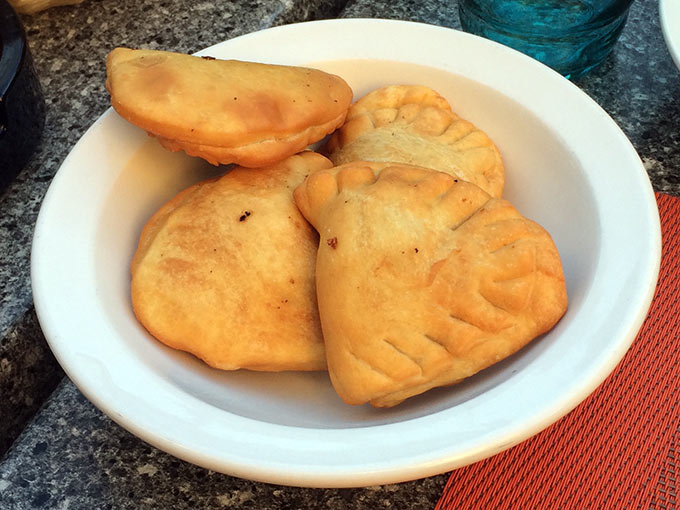 When eating a rich Lebanese meal, a little green freshness to counterbalance all of the indulgence above is certainly a good idea! No one makes a tabbouleh like the Lebanese. Fresh, healthy and delicious.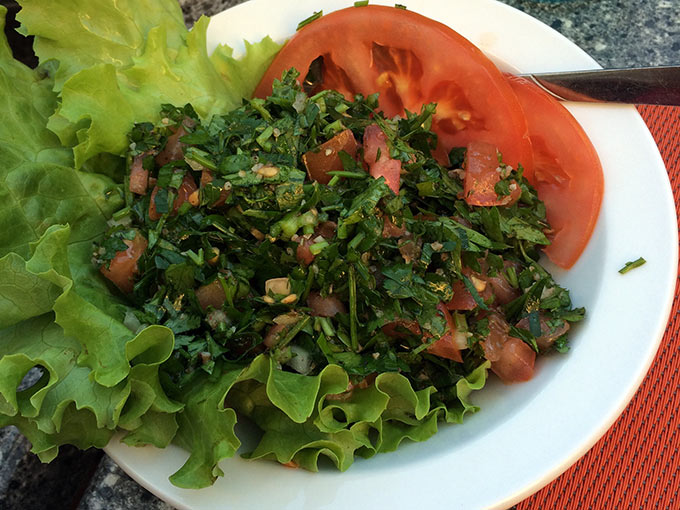 This hot mezze is basically sauteed lamb and pine nuts. We really enjoyed this dish and ordered on several of our visits to Saveurs du Liban. It is a little greasy though.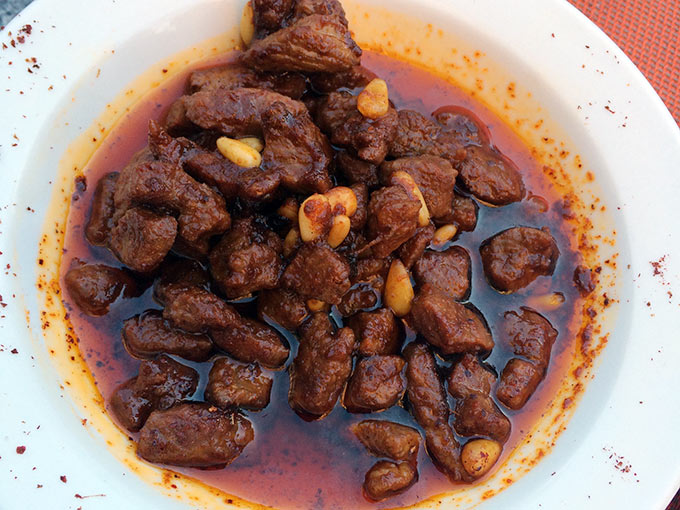 One of the rare times we ordered a main course rather than a selection of mezzes. Skewered kafta with sides of rice, hummus and Lebanese flatbread. The meat was cooked to perfection.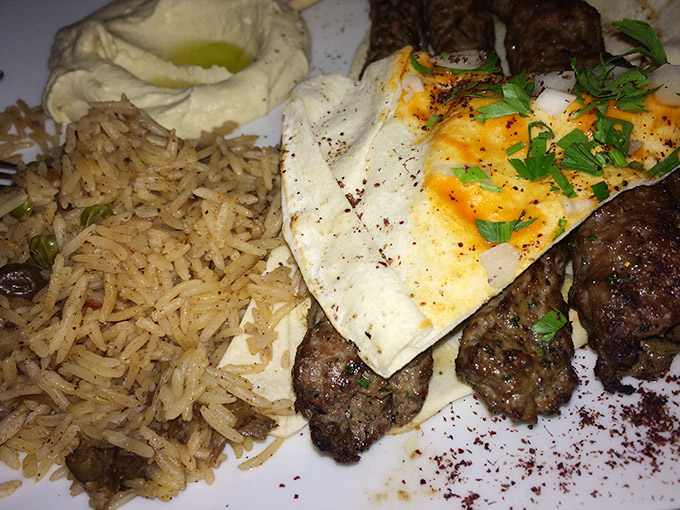 Probably my favorite Lebanese dessert, pancakes stuffed with cream and ground pistachios served with an orange blossom syrup.