There used to be a time when you could walk into numerous restaurants in the Geneva area and enjoy several servings of perch fillets, something of a local specialty in the area. Times have unfortunately changed, and while numerous restaurants still boast the dish as one of their specialties, good, locally sourced perch is increasingly rare and portions are increasingly small.
When a friend recently suggested we meet her at a restaurant near her home in Crans-près-Céligny for what she considered some of the area's better perch fillets, it definitely piqued my curiosity and I was on my way!
We kicked things off with a honey goat cheese salad – probably my all-time favorite salad – which I thoroughly enjoyed and highly recommend.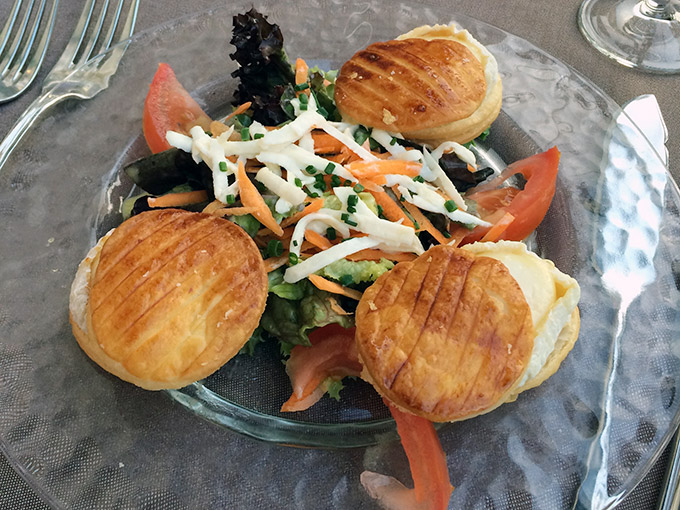 We then got down to business and started working on a generous serving of fillets de perche meunière. Dredged in flour and then cooked in butter, parsley and lemon, this simple recipe is nothing short of mouth-watering when made properly!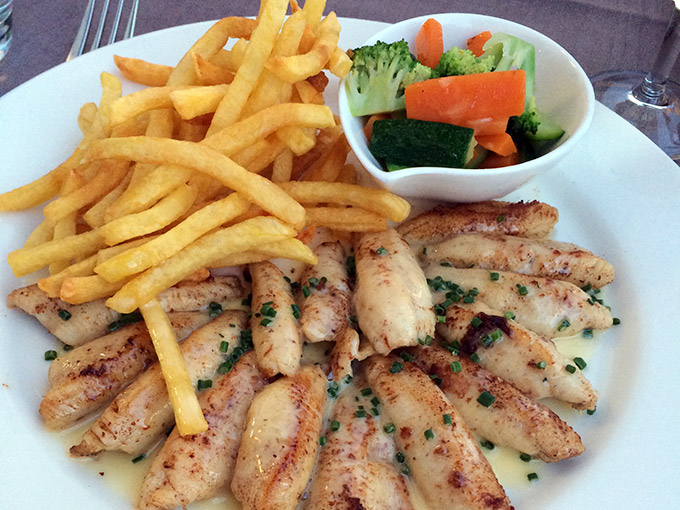 I think I must have had three or four perch fillets dinners this summer at different restaurants and I'll probably be posting another review soon, but La Versoix was definitely one of my more memorable experiences, I also really enjoyed their simple outdoor dining area.