Could Cottage Café's delicious food be only matched by the restaurant's entirely apathetic service? So yes, basically, I really enjoy their evening mezze service. The food is original, creative, fresh and often delicious… not to mention very reasonably-priced by this city's standards.
And truth be told, they are quite pleasant when they actually do come to your table. But whether they will come to take your order at all is kind of a toss-up. On more than one occasion over the past few years, we went to Cottage only to sit around for an hour and then leave when nobody bothered to show up to see if maybe, just maybe, we wanted to exchange money for food and beverages.
Again, though, the food is very good, it's a wonderful venue with a fantastic view of the lake, and it has a great summer atmosphere I really enjoy.
Now about the food, earlier this summer, a bunch of us got together for a Friday night dinner, and we ordered a large selection of mezzes from their menu. To be honest – it was delicious! It's been a couple of months and I can't wait to go back, and perhaps, if I'm lucky, get to inform Cottage Café's staff of my order…
One of my friends ordered these tuna eggrolls, I don't think I'd ever had that before. They were quite good I must say.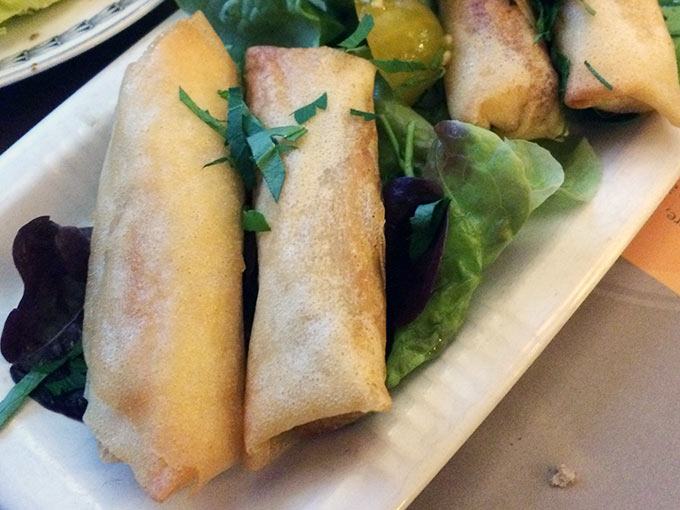 At the mezze party, hummus is of course a regular invitee, especially when one of your friends is vegetarian. The hummus was really good, but I didn't especially like the pita.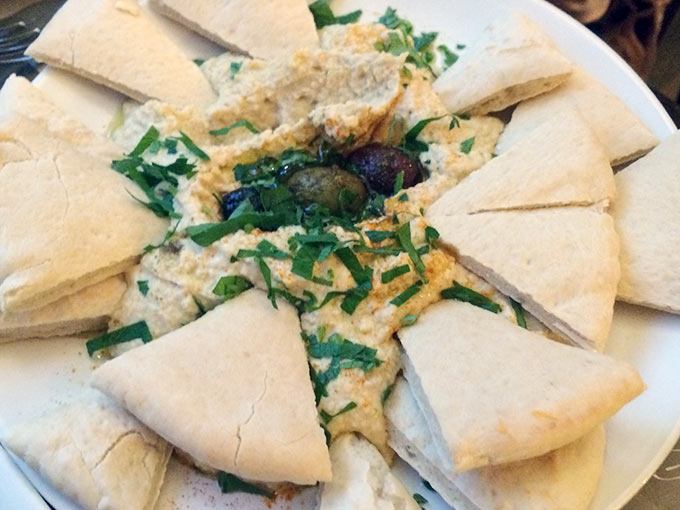 Another great option for vegetarians is this mint, slivered almonds and barberry quinoa salad. I make this at home sometimes substituting pomegranate seeds for barberries and it is one of my favorite salads. Full of flavor and super healthy!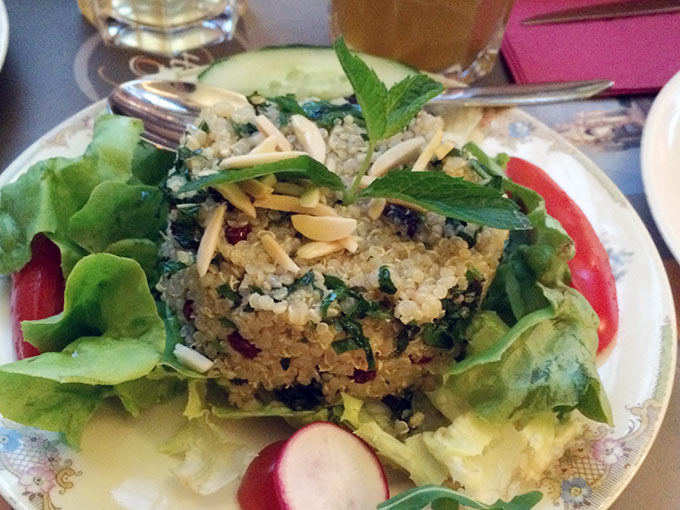 This crawfish mezze was definitely one of my personal favorites, probably partly because it was topped with lots of cilantro – my all-time favorite herb! And I just love crawfish in general.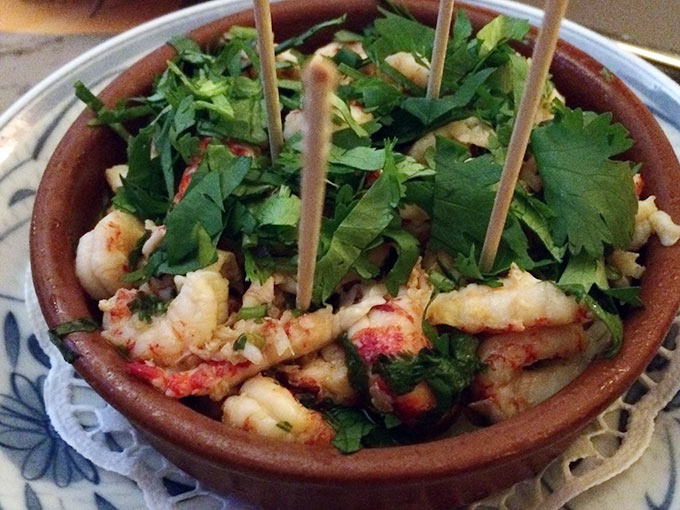 Our order also included this assortment of Spanish cured meats and Manchego cheese.