I'm always complaining about Geneva's lackluster sandwich-making efforts. This, for the most part, has not changed, but one notable exception is Confederation Center's Capocaccia, a nice bar where one can enjoy drinks and fresh Italian deli meats and cheeses. I especially like their panini, and whenever the mood strikes, I head over to Confederation.
On a recent visit, I enjoyed a Tripolini, a bresaola and goat cheese panini topped with vodka. Yes, vodka. This is easily my favorite panini at Capocaccia's!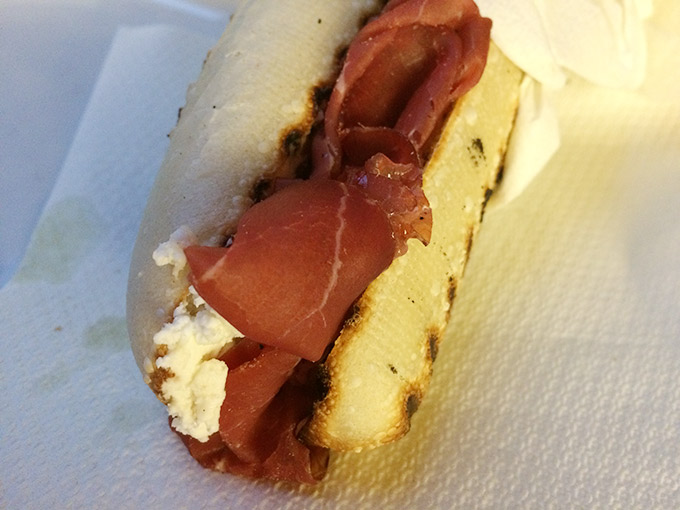 On another visit, I wanted to change things up a bit, so I ordered a Camilla – a parma ham and gorgonzola panini. It was equally fresh and delicious. The ham is so good it just melts in your mouth.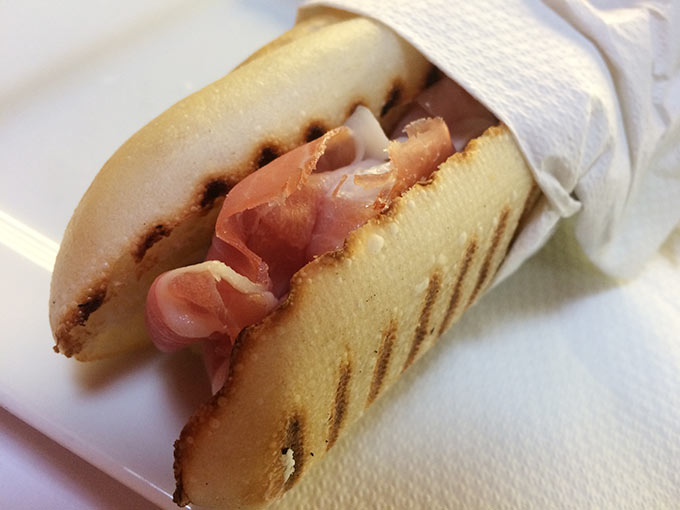 If you're just meeting for drinks on your way back home from the office, you can also enjoy different assortments of cured meats and cheeses. Salame and goat cheese is always a safe bet for me.