So Geneva has finally gotten the hint, people. Well maybe. Kind of.
Anyway, Genevan restaurateurs have apparently come to the realization that not every single new restaurant venture should necessarily be a burger joint. They may have even decided to cap burger joints at 99% of new restaurants while encouraging the rest to be, well, something else.
Enter Taco Rico, a Mexican Grill located in Geneva's busy Plainpalais neighborhood. The restaurant, which only recently opened its doors, provides fresh, reasonably priced tacos, burritos and nachos. It offers a fast casual dining experience not entirely dissimilar to that of Chipotle in the U.S.
I have now visited the restaurant a number of times, and for the most part, I quite like it – as mentioned above, the food is fresh and tasty. Furthermore the service is rather friendly, and there is a pleasant outdoor dining area that works really nicely in the summer. Also, it seems many of their products are locally sourced, which is always added value in my book.
Taco Rico's staff prepares your food in front of you and you can tell them which particular fillings you want for your tacos and burritos. There are certainly many to choose from including such favorites as guacamole, black beans, crema and pico de gallo. Yum! If you order a burrito, you also get to pick between two different types of rice, lime and a special Mexican rice cooked in tomato sauce.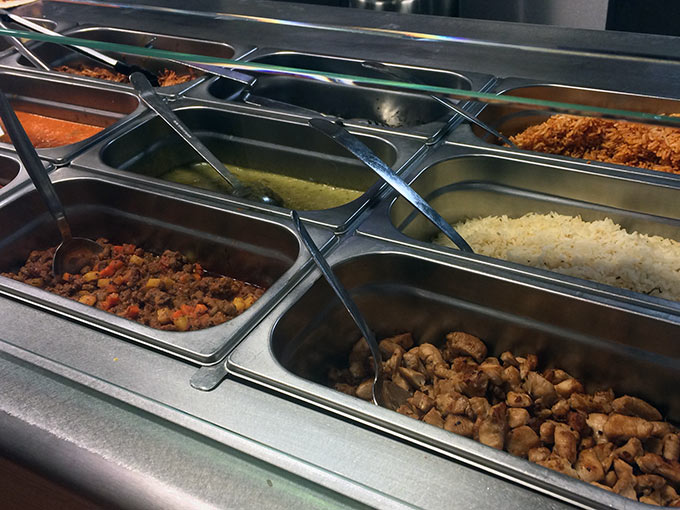 The first time I went, I wasn't sure what to order so I had a couple of different tacos, I believe the first one was a beef taco, that I quite enjoyed, but the second one, a pork specialty known as cochinita, definitely hit the spot! Perfectly seasoned, the pork blended so beautifully with the pico de gallo, guac and crema fillings. This was definitely a winner!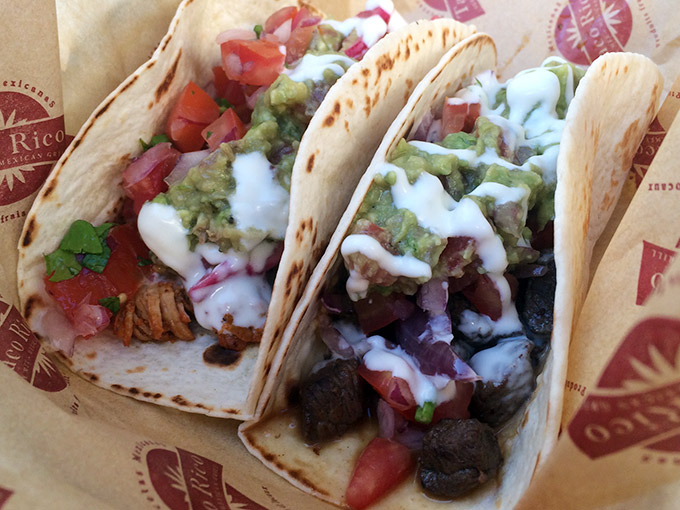 On my following visit, I figured I would test their burrito and since my experience with the cochinita taco was so delectable, I decided to have the cochinita burrito. It was delicious but very rich, probably a little too rich for a hot summer night in Geneva.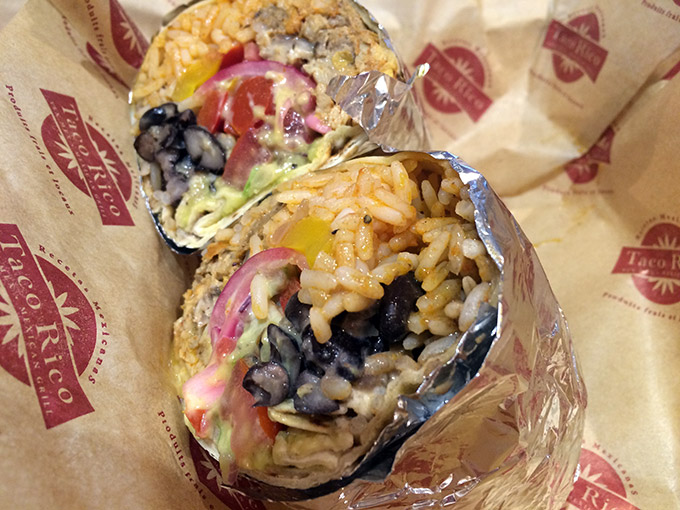 Finally I think my preferred order will remain cochinita tacos, kind of messy and you're bound to get some on your clothes unless you're a very skilled taco eater, but it's delicious!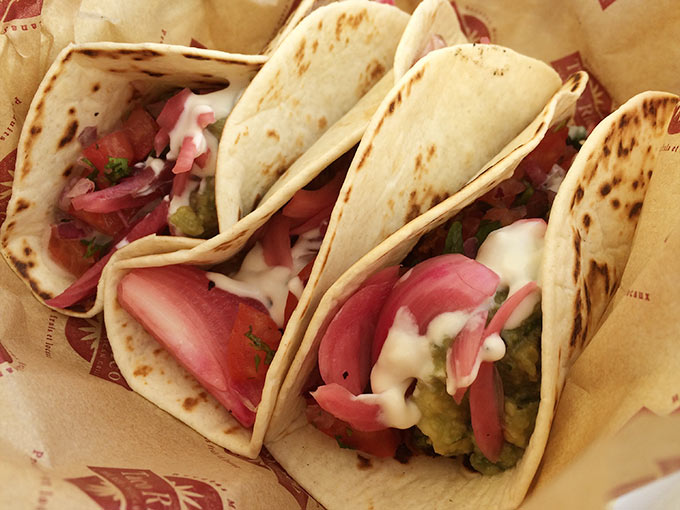 However, nachos are unfortuantely where Taco Rico kind of drops the ball. In addition to salsa, guac and crema, nachos are of course traditionally topped with melted cheese. Just to be on the safe side as I feared the cheese in question would be gruyère – an ill-fitted favorite they like to put on everything from burgers to Mexican food in Geneva – I went ahead and asked what the cheese was.
The good news was, no, it wasn't gruyere. The not so good news? Mozzarella! They top their nachos – not to mention their burritos – with melted mozzarella! Because, like, what? Mashed avocados and crema don't add enough creaminess to the dish? The creamy blandness of melted mozzarella is also necessary to counterbalance what little non-creaminess there is to these nachos?
Oh and also, like many fast casual dining experiences in this city, properly melted cheese is a little much to ask for, so your order may come with some shredded non-melted cold hard mozzarella. So if you don't care for cold hard cheese on your nachos, you may need to ask them to add a few more seconds to the oven timer.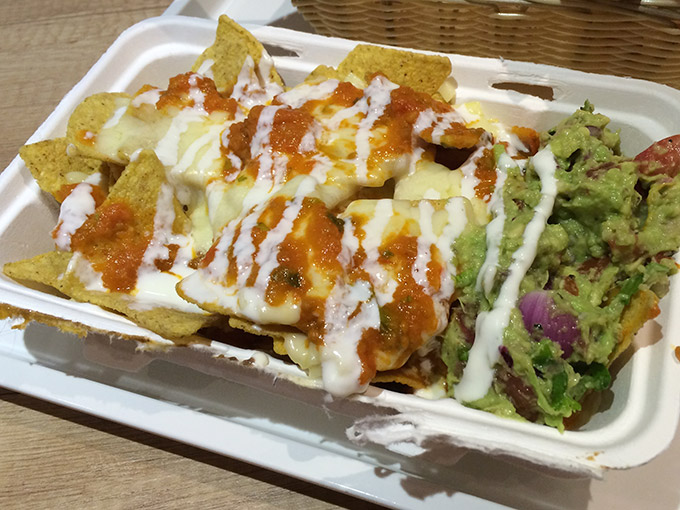 Taco Rico desperately needs to switch over to cheddar or some other sharp cheese and stop using mozzarella! I just cannot overemphasize what a terrible idea using mozzarella in Mexican food is… it just ruins what is otherwise a very decent culinary effort. Once they fix that, I can definitely see myself turning into something of a regular at this unpretentious neighborhood joint.