Sometimes you go out for a meal and you crave something new, different or exotic… a lot of the time actually as far as I'm concerned. Then sometimes you want to eat something a little more traditional. That was probably the kind of mood I was in when I headed to Bistrot du Boeuf Rouge in Geneva's Pâquis neighborhood.
I had had dinner at the typical French bistro a couple of years ago, but I don't remember writing about it, and in fact I do remember the photos not coming out quite the way I had hoped they would. Sometimes it's best to save your restaurant meals for lunch if you're hoping to write about them or snap a quick picture!
The restaurant's décor definitely helps convey its traditional style both in service and in cuisine. I'm definitely a huge fan of the vintage feel it gives off, the art nouveau imagery and the aged photos. I just love that kind of atmosphere!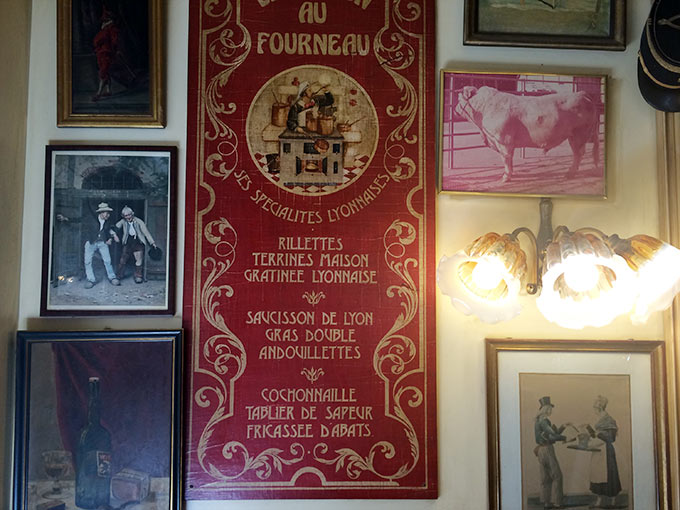 Then came the bread. Two different kinds of bread in the basket, at least one of which is homemade? Oh I'm in!
The lardon bread was so good – things had only just started but I was definitely already enjoying my experience at Bistrot du Boeuf Rouge!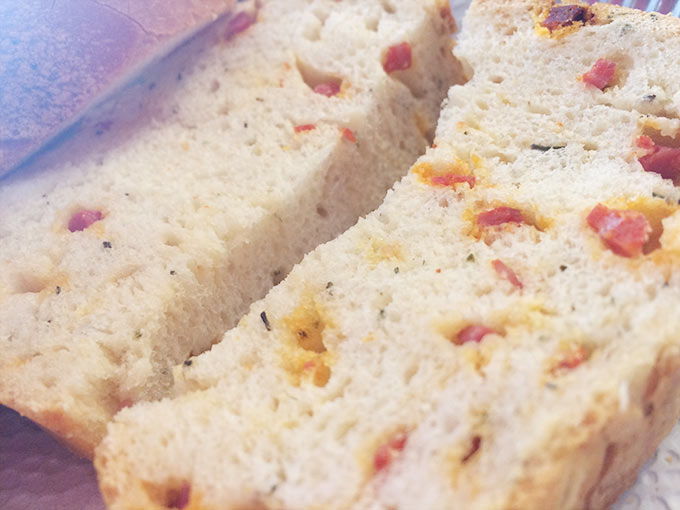 I then had onion soup, which is one of my favorite French starters and I often order it when I see it on a menu – which is not nearly often enough, if you ask me!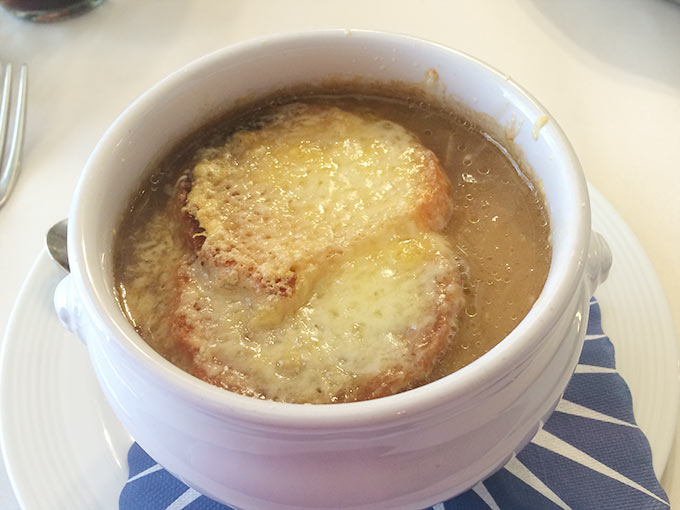 Then came our main course – chateaubriand steak, a tender cut of beef filet. You want to order this rare to medium-rare. I always go with medium-rare, but when it first came – as seen in the photo below – it was a little rare to my liking. The chef came out, had a look and confirmed it was medium-rare, but told me he'd be happy to put it back on the heat a little longer if I liked. Lest you forget, you're in the city where the client is never right, but they'll humor you because that's just the right, not even remotely condescending thing to do.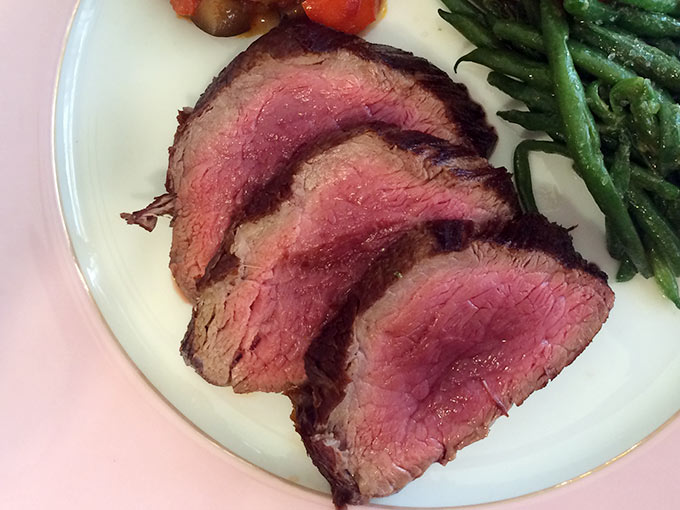 Either way, my friend had her chateaubriand the way they initially served it, I sent mine back so they could cook it a little longer and since they had already cut it, it looked really well done on the outside.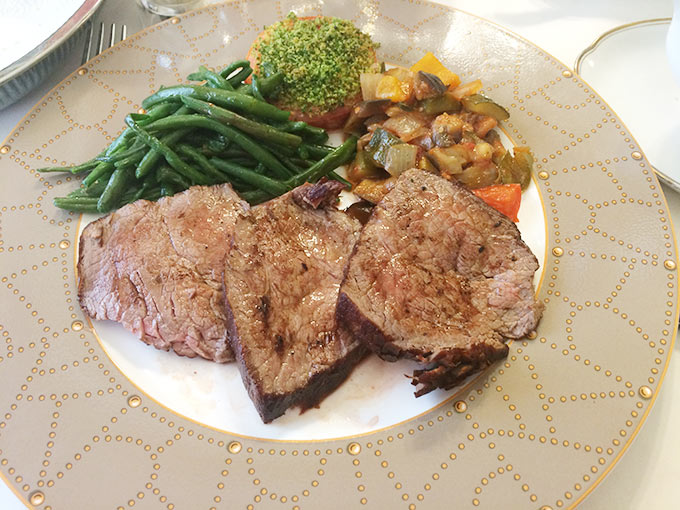 However on the inside, it was cooked to tender, medium-rare perfection, so no complaints here!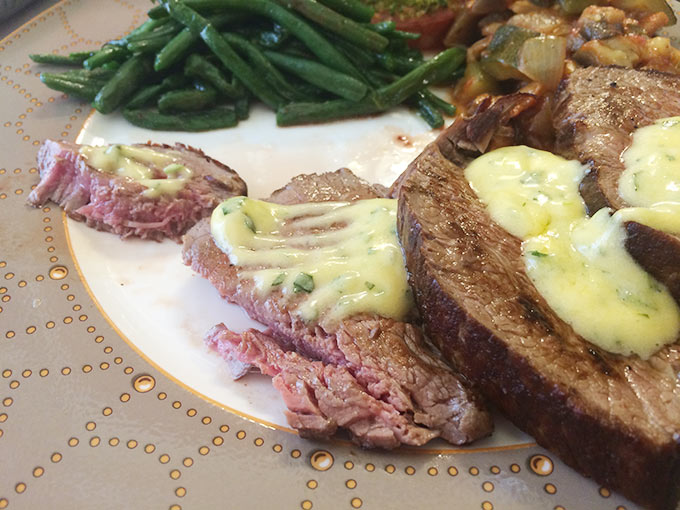 The meat came with sides of green beans, ratatouille and gratin dauphinois served separately. All of the sides were excellent.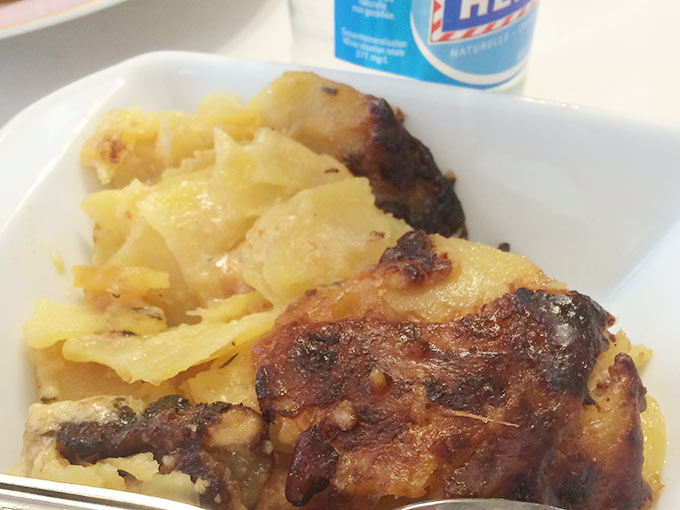 Béarnaise sauce came in a gravy boat – béarnaise is probably one of my all-time favorite sauces, I love all things tarragon!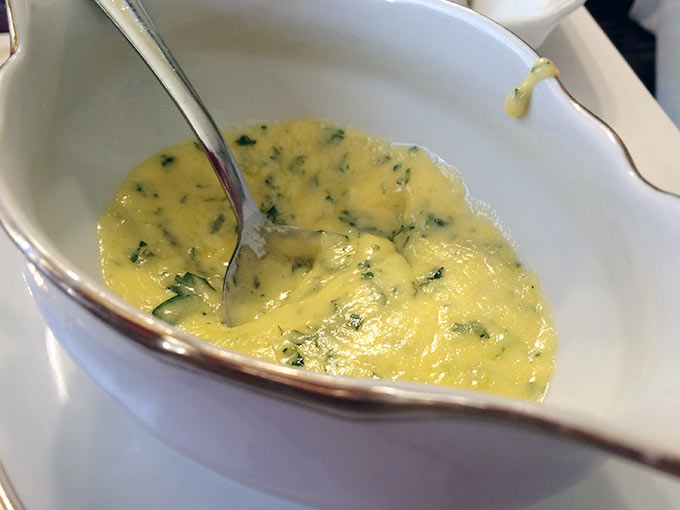 For dessert, I had (some of) this decadent chocolate cake. It was very good, but just very, very rich… I couldn't even finish a third of it, especially not after that huge meal.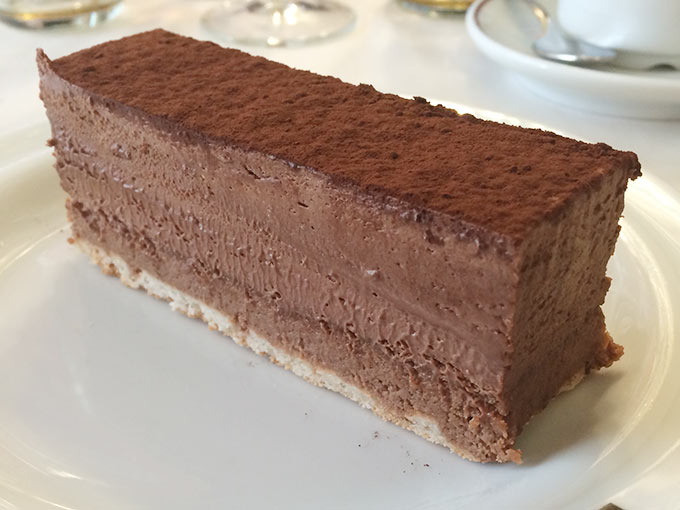 Bistro du Boeuf Rouge is definitely a quality establishment in Geneva, and – disagreements about what constitutes medium-rare aside – I would definitely recommend it.