I love coming across the hidden gem in Geneva. It's not where all the hype is, it's not typically super trendy-looking. It's usually just a small family-run neighborhood joint. I'm always on the lookout for such restaurants, and one place I definitely go searching is cestundetailmais.com, one of my favorite Geneva-based blogs. That is where I came across a review of La Passione, and decided it was definitely one of the places I needed to go check out for myself – and let me tell you, I was not disappointed!
First off, the Jonction-located restaurant gets extra points for originality. The owner clearly does things differently and the end result is a unique menu you're highly unlikely to find elsewhere.
Another reason La Passione gets extra points? Homemade bread – yes please! Fresh and delicious. At this point, I don't feel any restaurant has an excuse to serve anything other than freshly baked bread, but the fact of the matter is a lot of them do continue to serve day-old bread or processed garbage. Unacceptable no matter what kind of restaurant you run! La Passione's, on the other hand, was absolutely delicious.
We were also served complimentary bite-sized pieces of a delicious cheese and spinach foccacia. More brownie points for you, La Passione!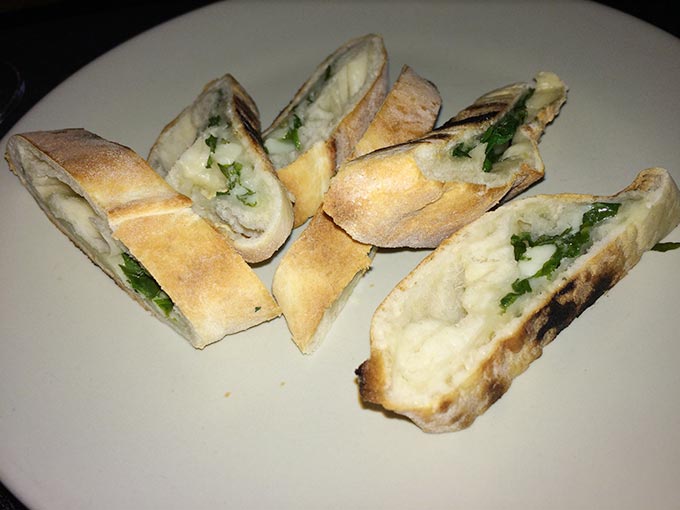 Even the garden salad was delicious and also had more foccacia in it. I loved the different textures that made the salad.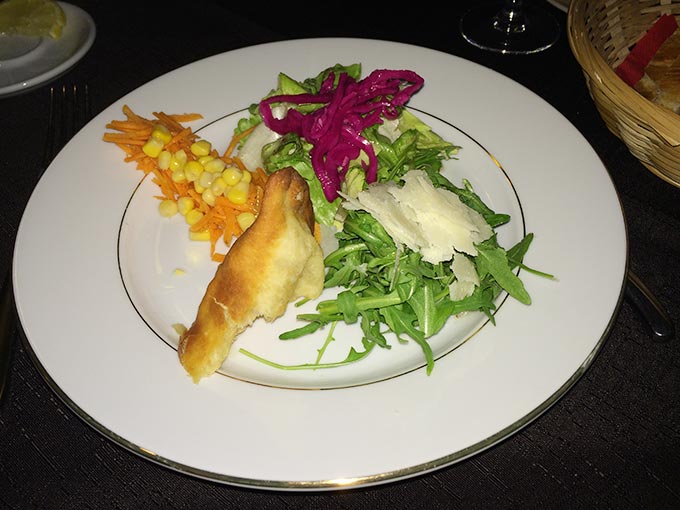 Then we ordered our dishes, we wanted to sample some of La Passione's unique menu offerings, so we ordered Vodka and salmon penne. I don't typically tend to have vodka pasta with fish, but the flavors worked really nicely together and we definitely enjoyed this dish.
We also ordered this especially original dish, a cross between a pizza and a calzone which came topped with shrimp and stuffed with mushrooms, spinach and cheese. I definitely have never had anything like this in the past! It was also very good – if a little rich.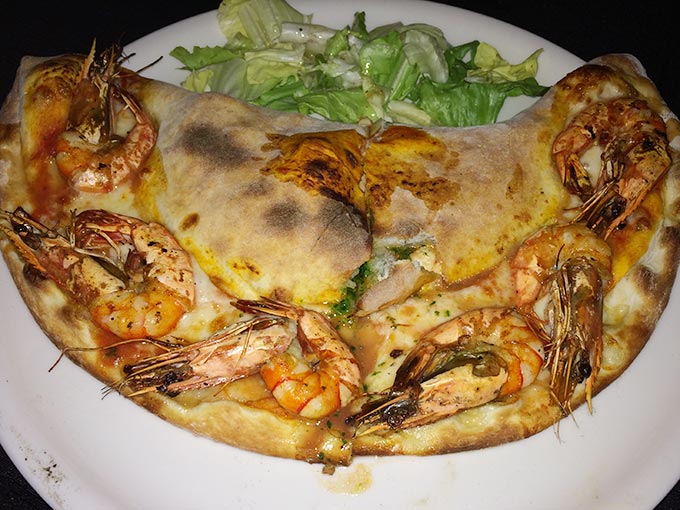 I definitely look forward to going back to La Passione soon, while it is a litte out of my way, I feel it is well worth the trip!