I'm introducing a new feature to my blog, and I'm now reaching out to people who know a thing or two about the food industry here or elsewhere to find out what they think of all things food-related both in Geneva and internationally.
I'm going to kick things off with "C'est un détail mais…", by far one of my favorite blogs — I love everything about it down to the name! If I'm looking for an idea or a new place to check out, it's definitely one of the resources I check first. Sabrina, who writes this amazing blog, was kind enough to respond to an interview I sent her late last year. And as you will see, she has some pretty insightful opinions about the way forward for Geneva's food scene. It also doesn't hurt that she shares my views on the burger trend in Geneva or that she said some really nice things about my blog — thanks Sabrina!
You can follow Sabrina and her culinary adventures on Twitter, Instagram, Facebook and of course, her awesome blog.
---
Please briefly introduce yourself…
Hi, I'm Sabrina and I'm the author of the blog www.cestundetailmais.com. I started University in September 2014 after working for 12 years. I really enjoy being a student!
Please tell me a little about your blog, how it came about, and what you're planning to do with it in the near future…
My blog is mostly about restaurants in Geneva. Sometimes I introduce other people or types of places. The idea of writing about nice places came with my husband one evening, because I really enjoy good food and photography.
I am not sure what the future holds for my blog, but I want to keep doing it and I hope people will continue to enjoy it.
Please tell me a little about your experience with food growing up…
Over time, my culinary tastes have become more refined. Now I'm more demanding when I eat in an expensive restaurant, because of the price I pay. For me, good food, good wine and good tea are a great way to travel and meet people, even if it's right here in Geneva.
Please describe your favorite breakfast…
I really enjoy brunch, because you can enjoy so many different kinds of food. It's awesome!
What is your go-to comfort food?
Sometimes, when I'm alone at home and I feel a bit lonely, I really like to eat a good piece of cheese with good bread. So delicious!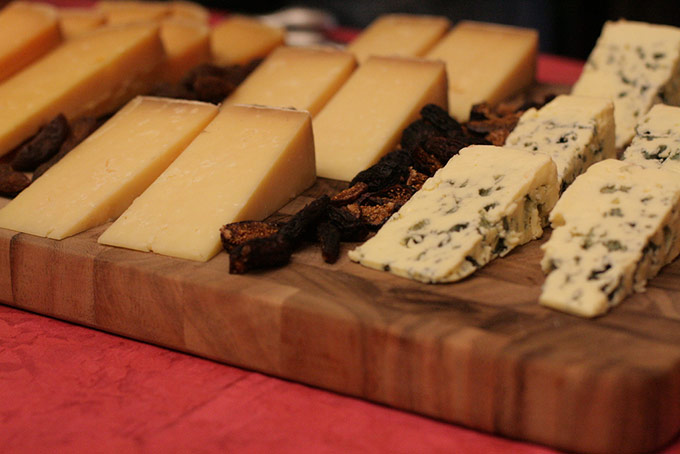 What is your favorite cuisine?
That is a really good question! I honestly don't know – it depends on my mood!
Is there a restaurant in Geneva that serves authentic food from your country of origin and if so which one?
I am Swiss, so Café du Soleil, in Petit-Saconnex.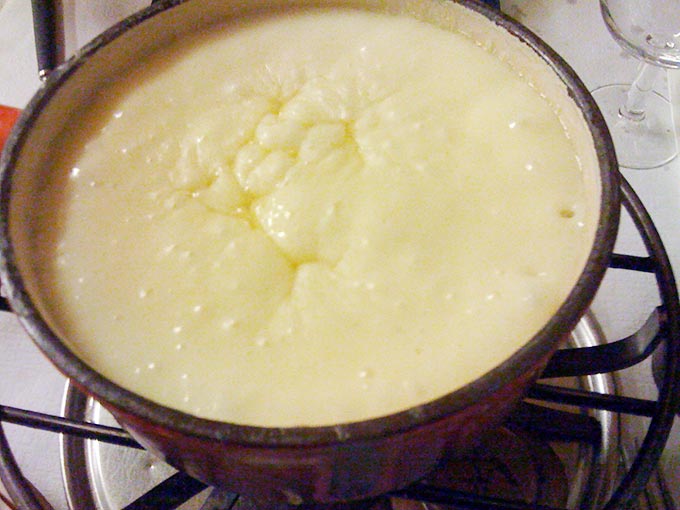 What is your favorite restaurant in Geneva? Why?
Oh my… there are two:
Le Jardin, at the Hôtel Le Richemond
 because the food is really good, the service is oh so perfect, and I just really love this place. I feel very at home there.
Le Sumo Yakitori, a beautiful Japanese restaurant. It's very small and authentic! A great experience.
Do you generally enjoy Geneva's food culture?
Geneva is very international and you will find a lot of different places. But I miss the kinds of places you might find in London, Edinburgh or even Dublin. They tend to be more chic/alternative.
What would you change about Geneva's food scene if you could?
More vegan food and raw food…
If you were to start your own restaurant or food truck business, what would you do?
Oh my, what a question! I think a restaurant with soups, salads, vegan food, and why not a place where you can drink tea while getting a haircut, or something like that!
How would it be different from other restaurants/food trucks in Geneva?
I might be wrong but I don't think we have a lot of places like that here.
Is there a country you particularly enjoy visiting for its food culture? If so which one?
Singapore, Italy of course, and I really enjoy Portugal's desserts (mmmm).
Are you a good cook? What is your signature dish? Can you please provide a recipe?
I'm not a good cook, to be honest, my husband cooks most of the time!
What do you think of the current "gourmet burger" trend in Geneva?
Pfff…. It was nice at first, but please, it's almost too much now. I want something new!
What do you think the next big trend should be? More hot dog carts, taco food trucks, better cupcakes, pies, doughnuts, health food…?
Hmm… I think… EVERYTHING!!!!! 😉
Is there anything else you'd like to add?
I really like your blog and it's inspiring for me 😉