Towards the end of my stay in New York last summer, it dawned on me that I had had pretty much a bit of most of the food I love in the city except for a good Chinese meal. Like the kind I used to have back in the '90s when you could get good Chinese takeout on virtually every street corner in the city. It was fairly clear to me, though, that those days were long gone, and the restaurant landscape had changed considerably. So I probably was going to be getting some takeout shrimp lo mein in one of those aluminium pie plates like I used to back in the day.
I searched and searched, and based on various Yelp reviews decided to try out Café China a few days before I left. I will say it was very different from anything I remembered, but it was still a very satisfying meal I enjoyed thoroughly.
If I'm in a Chinese restaurant, I'm going to want to have spring rolls to kick things off: these were good and fresh, though frankly, there are more than a couple of places in Geneva that make spring rolls at least as good as Café China's.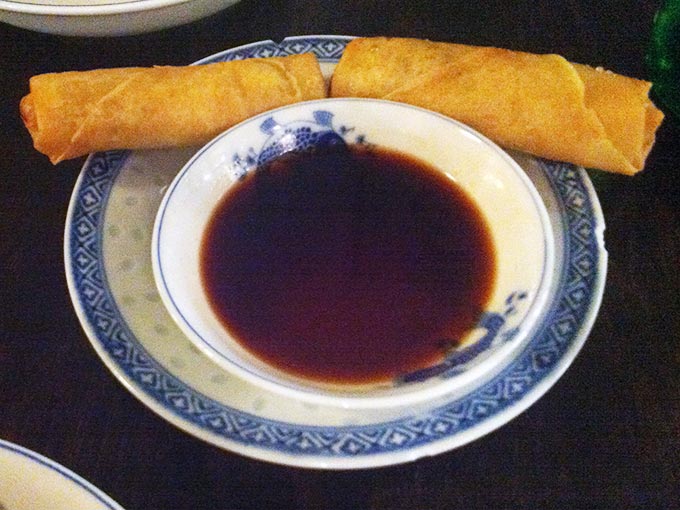 At least New York City's fried rice look the same as I remembered it. But did it taste the same? Pretty much. I guess some things do stand the test of time, even in such a fast-moving city.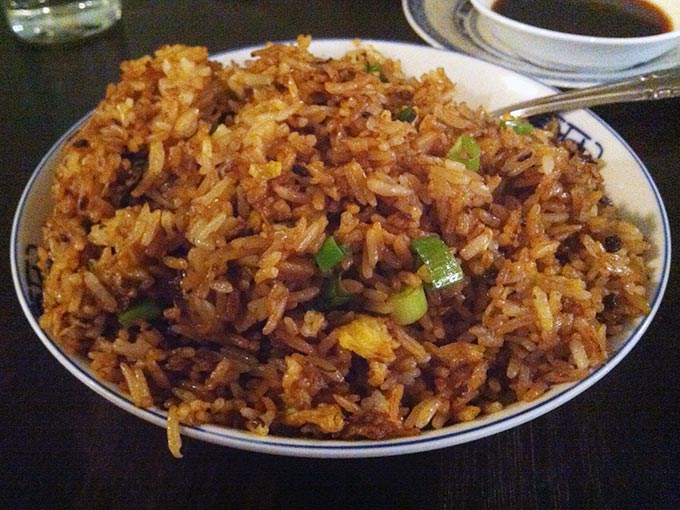 Now of course, I was familiar with Geneva's Kung Pao Chicken, but how it compare to New York's? I figured I'd give it a try — it was indeed very good… and in typical American style, there was lots of it, I don't think I was even able to finish my plate!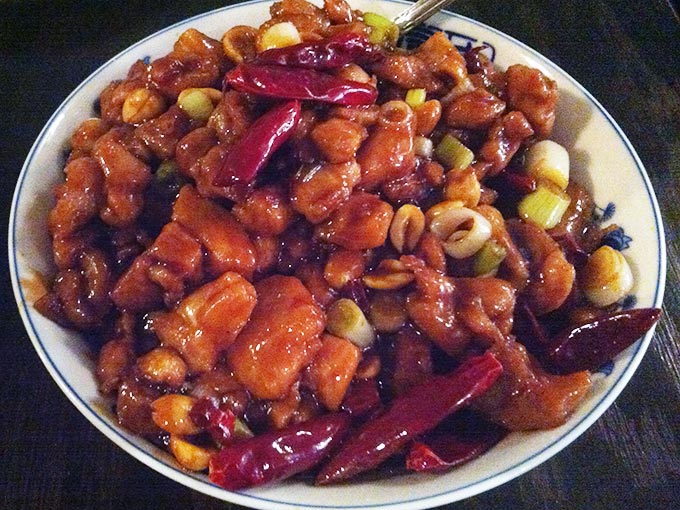 Café China was very good. Probably closer to a good European Chinese restaurant than the kind of thing I was used to getting in New York in the past. If I was in the City, I'd definitely go back, but I'd also want to find places that are closer to my memories of New York style Chinese food.