While I was in New York last summer, I kept hearing about this small hole in the wall place that made these amazing cookies on the Upper West Side, and when I hear "the best chocolate chip cookies you've ever had," you know I am so there!
Somehow, it was only towards the end of my trip that I finally made it to Levain Bakery and got to sample something out of this world. If Magnolia made the best cupcakes, then Levain definitely made the best cookies!
Meet the Chocolate Chip Walnut cookie, like all of Levain's cookies, this thing is as delicious as it is huge. I couldn't even finish it in one sitting!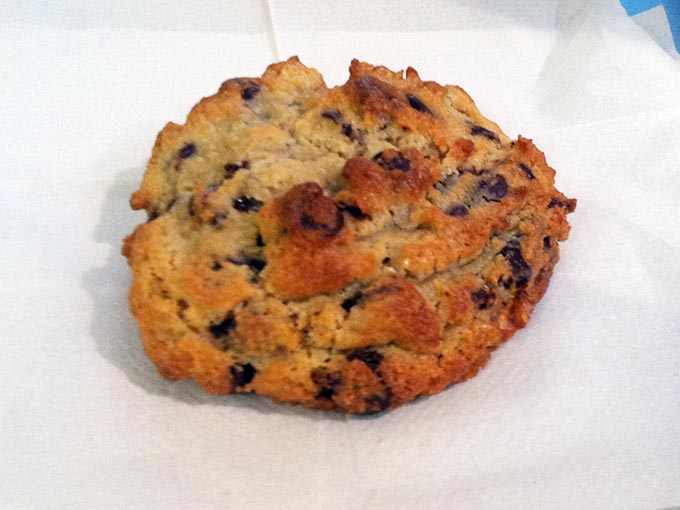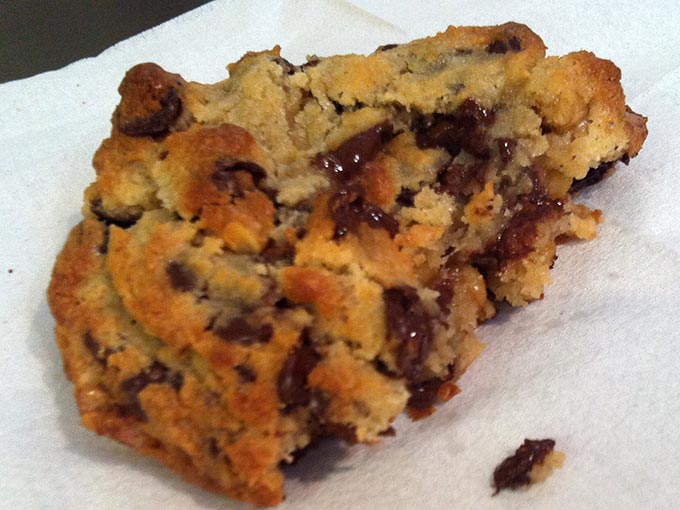 I also got to meet the Dark Chocolate Peanut Butter Chip… yes it's every bit as amazing as it sounds. So amazing in fact, that just writing this blog post makes me want to swim through the Atlantic to get my hands on another one of these ridiculously delicious treats.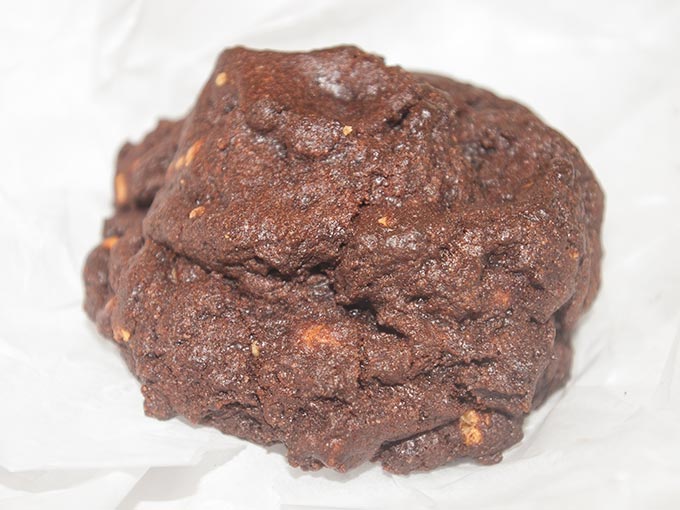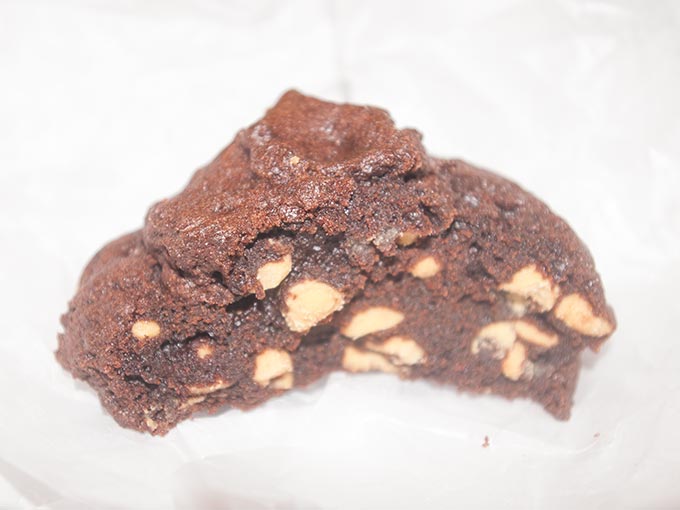 So does Levain live up to the hype? Absolutely 100%! These were by far the best cookies I've had in my entire life, and it's hard to imagine any other cookie, of any kind, offering an even remotely similar experience to eating a Levain chocolate chip walnut or a dark chocolate peanut butter chip. Ah… memories!