As some of you may know, my beloved Amalfi closed its doors sometime last spring and I, for one, was sad to see it go. However, the good news is that Cyril, the owner, opened a new restaurant in Rue du Stand last fall. Brasserie da Matteo's unique Italian cuisine will delight you seven days a week and the best part is their kitchen stays open from noon to midnight. Such a rarity in Geneva!
I've had a number of opportunities to visit da Matteo over the past few months, and I look forward to many more! It is also worth mentioning that Thursday, Friday and Saturday nights come with live music at the restaurant and that, too, is something I can't wait to experience! More on that soon, hopefully.
The restaurant's decor is simple yet elegant… it just works and I love it!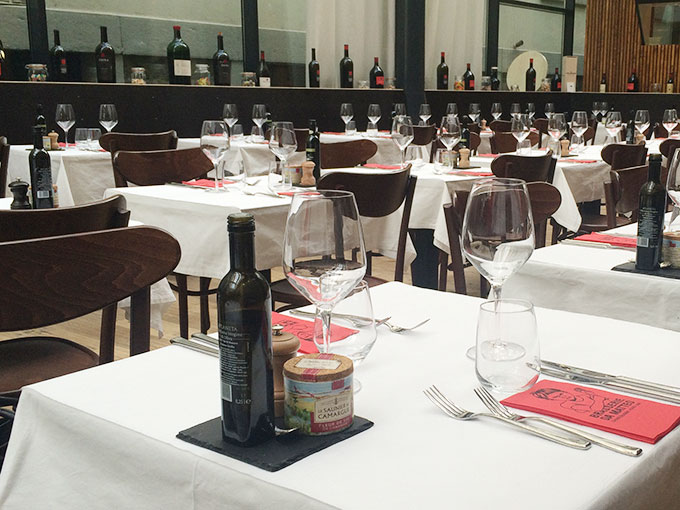 The bread basket is always something of a surprise at Matteo's. Every day brings something a little different. I love that kind of attention to detail.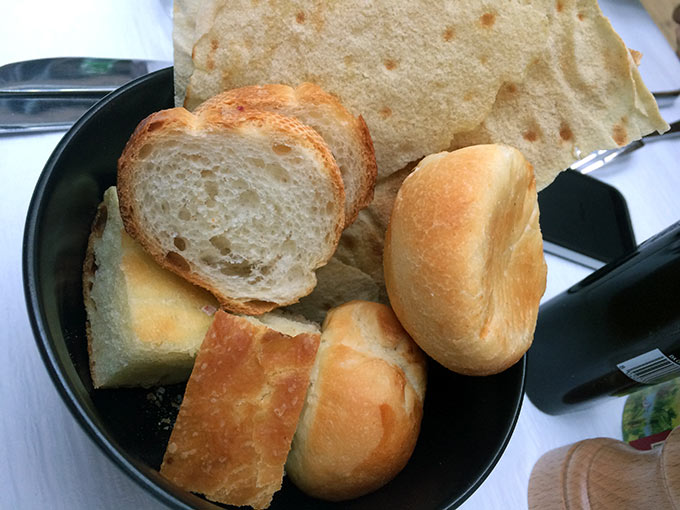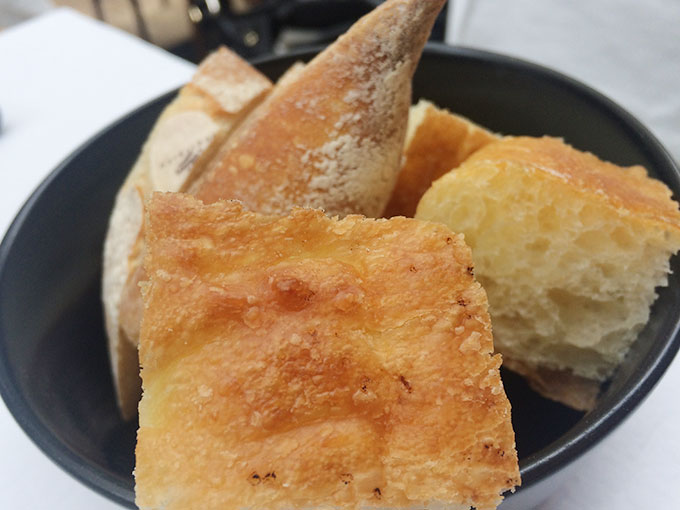 Fritto di calameretti is a fun way to start the meal with fried squid and a special sweet and sour house dip.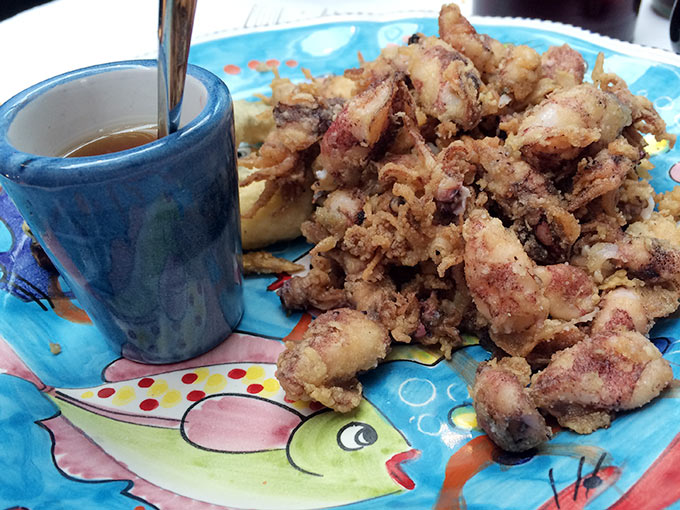 You could also go with fritto misto all'italiana, an assortment of deep-fried foods that includes arancini, gooey mozzarella balls and mini salami and ricotta calzones. It's yummy and you know it!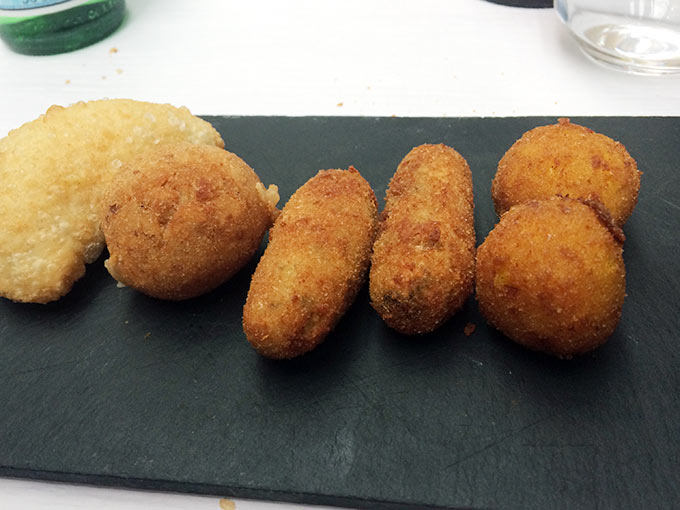 My love of all things octopus continues with this elegant yet tasty dish which I believe was a special one of the days we went.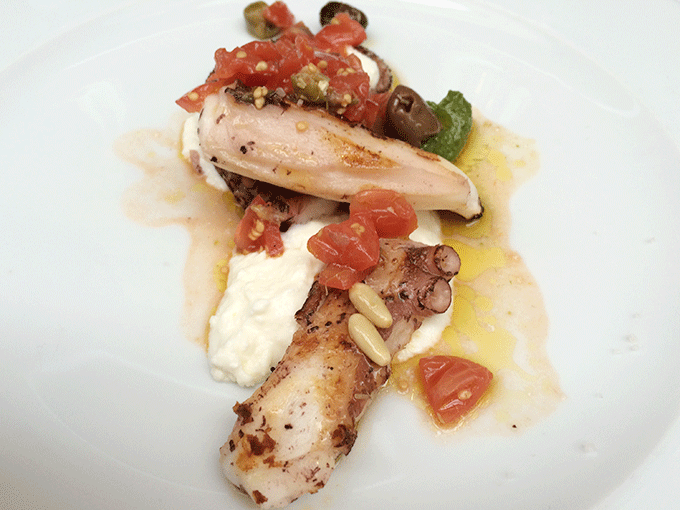 I believe this dish is called fusilli calabrese con nduja e bianchetti. It kind of took me a while to fully understand what bianchetti is, apparently it's a type of fish. This dish was very interesting. I really enjoyed the spicy tomato sauce and the different textures. Also the pasta they use works amazingly well with these particular flavors.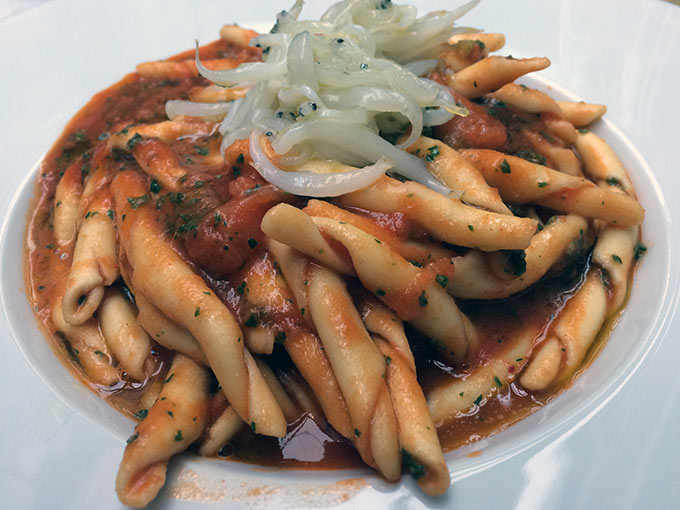 One of the heartiest dishes on the menu, scialatielli al ragu napoletano con scaglie di pecorino is probably also one of my favorites. Definitely a rich, winter dish with lots of fresh cheese, a delicious red sauce and melt-in-your mouth stewed veal. Again, the thick scialatielli is an excellent choice of pasta for this dish.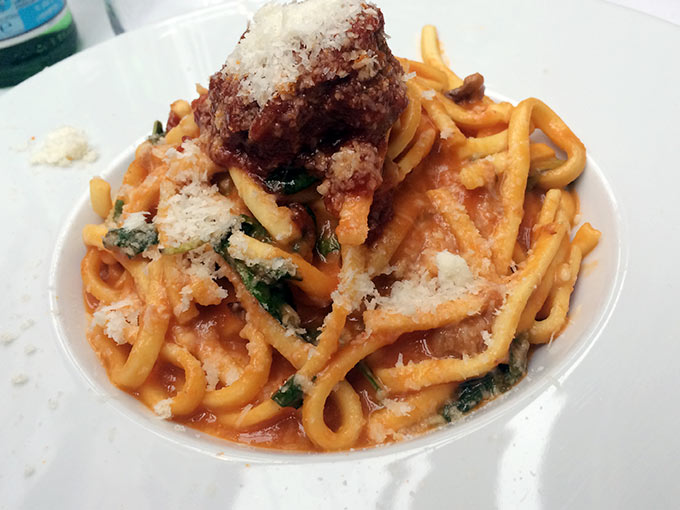 Can you ever go wrong with risotto Milanese? Delicious cheesy, saffrony rice is another way to fight Geneva's cold winters.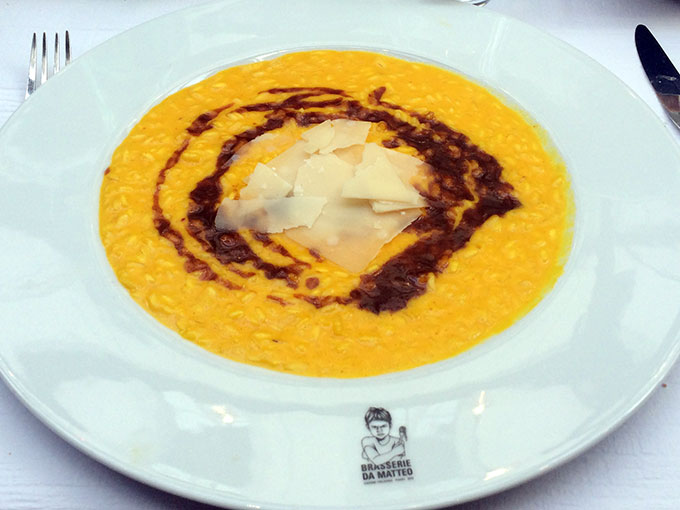 Matteo is also home to some delicious gelato. I went with mango and fiordilatte that particular day, and I loved it! This is a light, flavorful gelato which is just the perfect conclusion to a wonderful meal at Brasserie da Matteo. I look forward to many more!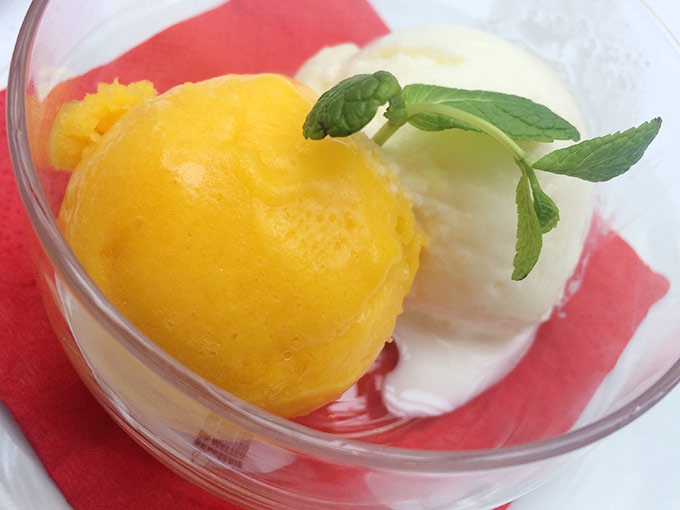 Basically, you get it, I love this restaurant. If you've been to Amalfi and enjoyed it, I think you'll like Brasserie da Matteo just as much. It's a slightly larger space but I like what they've done with it. Prices are somewhat above average but then again the cuisine is also more sophisticated than your typical Italian eatery. I highly recommend this restaurant!