I posted about Katz's Deli some time ago, but there are definitely a few other players on the New York deli scene worth paying attention to. Sarge's Deli is one such place. Their pastrami may not be sliced as thick as Katz's but it definitely gives Katz a run for its money in the taste department. In fact, I'm even a little tempted to say that  Sarge's pastrami is a little tastier.
First come the customary pickles. I probably said so in my post about Katz, but pickles are definitely one of the best parts of the NYC experience!
Then comes a complimentary side of cole slaw, it is huge and it is delicious! It comes with a very simple dressing that just takes this salad to the next level. Wish they'd learn how to make a proper cole slaw here.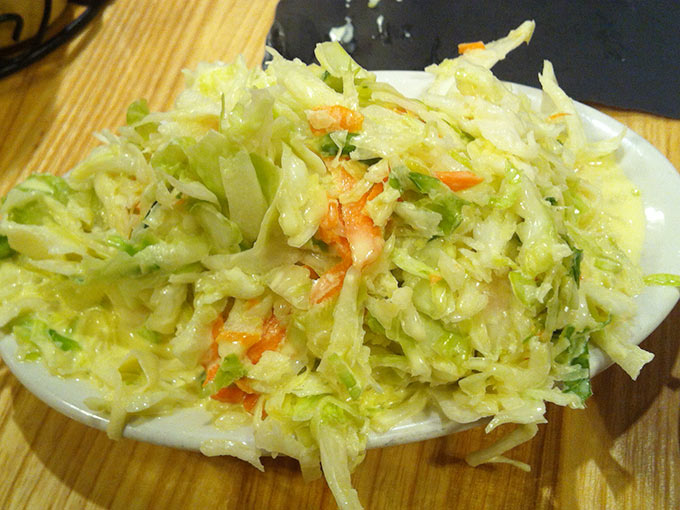 Ah… the star of the evening! Rye bread piled high with cured meat goodness! Just look at the perfect color on that meat… it was succulent, my friends! However, much like Katz, bread is kind of Sarge's weak point. It's a little crumbly to my liking. But I was under the impression Katz's bread was unseeded whereas Sarge's is definitely seeded as is evidenced by the photo below. If Katz's bread is seeded, I definitely didn't taste the caraway seeds which is a pity, because that is my favorite part of the rye bread experience. So while neither deli gets too high a mark on their bread, my preference still goes to Sarge's. Don't get me wrong though, Katz's Deli still rocks!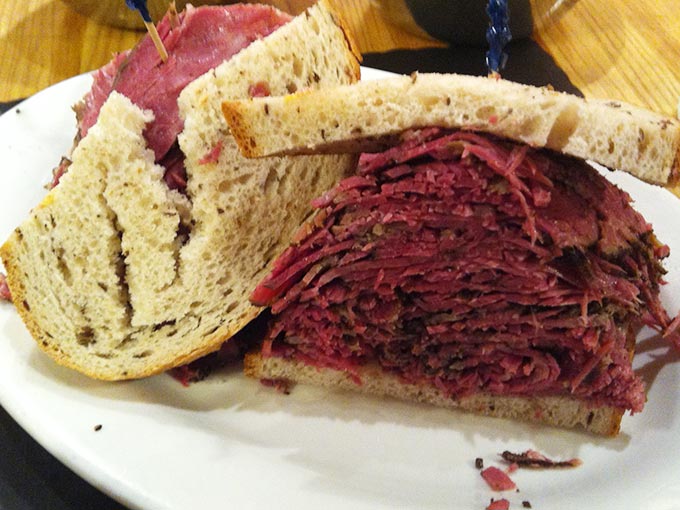 Also Sarge's pastrami is somewhat cheaper than Katz. I believe Katz's pastrami sandwich is around $19.75.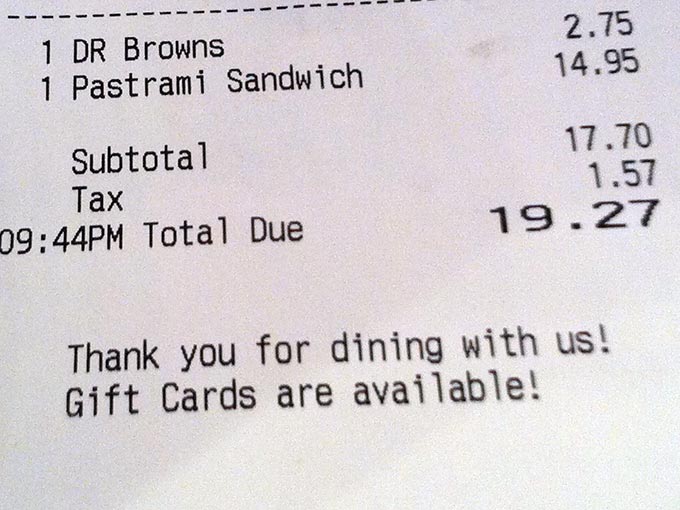 On separate visits, I tried a couple more items on Sarge's menu. I remembered eating macaroni salad in NYC many. many years ago, and I wondered if the taste I remembered was authentic or just a fragment of my imagination, so I gave the macaroni salad a try, and it was sweet and hearty just as I remembered! It's definitely good comfort food, but it's pretty rich so I couldn't finish it.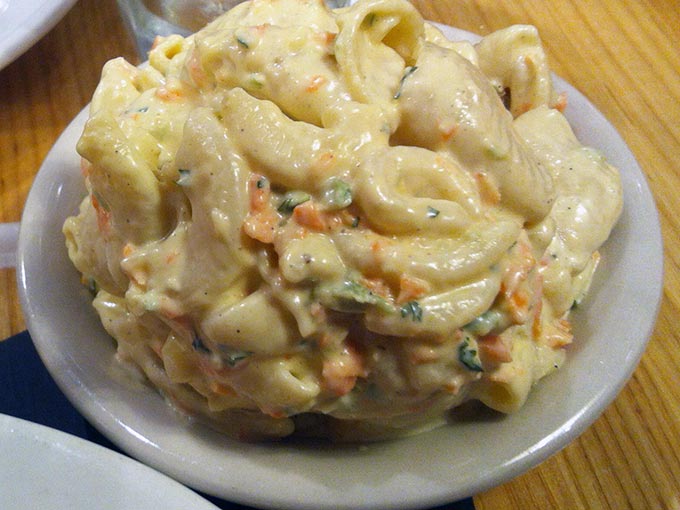 I also sampled the corned beef at Sarge's, and it was equally good. That time, I ordered the sandwich on a roll rather than on rye, but again the bread was nothing to write home about.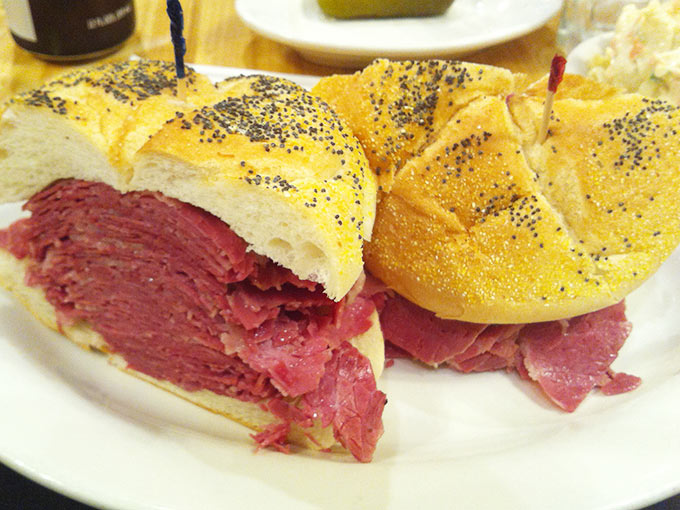 I thought I'd also give the cheese fries a taste. The portion was huge and, well, probably not the healthiest item to order on the menu, but we all know what to expect when we order cheese fries. Don't expect to be able to finish that either!
So that was my experience at Sarge's. Typical NYC deli fare. Not something I would recommend on a regular basis but on the occasional trip to NYC, it's definitely worth it!