I had been hearing about Les Dix Vins for a number of years. And even though I'm often in the Carouge area, I never actually got around to going there, not until sometime last month that is. The reviews I had heard were overwhelmingly positive and the meal I had certainly lived up to any expectations I might have had.
We kicked things off with this octopus starter. It was delicious, I would definitely want to go back to Les Dix Vins just for this.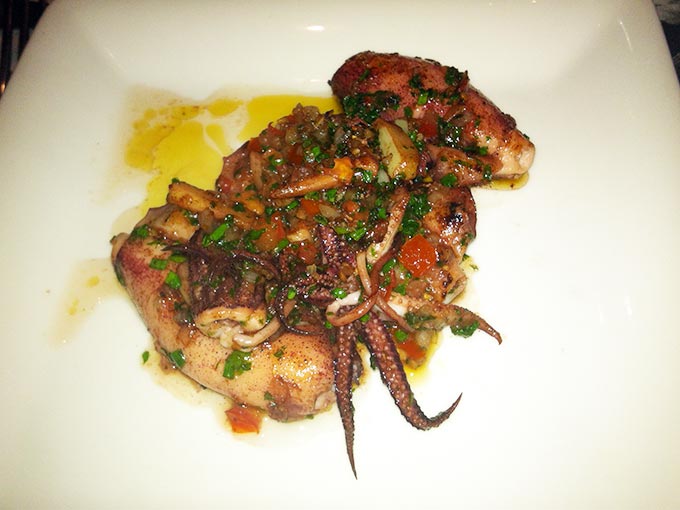 I then moved on to my main course. a slow roasted beef dish that comes in a rich, hearty wine sauce with carrots and a couple of other vegetables. Again it was excellent. But the star here was definitely the amazing house mashed potatoes — comfort food taken to unprecedented levels of perfection! And just for that, I'm definitely going to try to make another trip to Les Dix Vins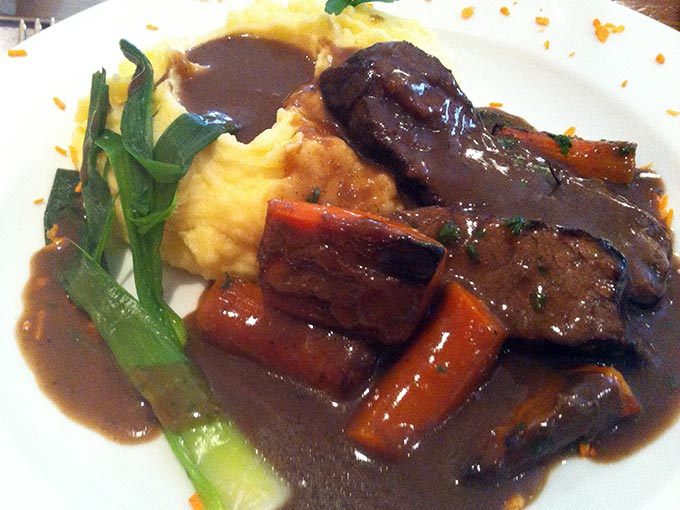 My friend had steak tartare which she said was one of the best she'd ever had. I don't usually have steak tartare so I can't really give a first-hand account. But I do trust her tastes.
Then came the dessert, a mille-feuilles the chef makes from scratch. Again another winner at Les Dix Vins! See when it come to dessert, I have two basic criteria, first how it tastes — that's fairly standard I would think — and second, nothing adds more to the experience of a great tasting dessert than a mixture of textures, and this mille-feuilles definitely delivered on both counts.
It was simply delicious, maybe even the best mille-feuilles I've ever had, and the creaminess combined with the crunch just made for an amazing experience. I definitely recommend it to anyone who enjoys a good mille-feuilles!