Magnolia Bakery and its cupcakes are famous the world over in part because in an episode of Sex and the City, Carrie and Miranda sit outside one of the bakery's locations while Carrie enjoys a pink vanilla cupcake and informs her bestie she has a crush on Aidan.
However, Magnolia certainly deserves its fame independently of any pop cultural references. Their cupcakes are amazing!
While I was in New York, I actually read a few reviews suggesting that while Magnolia's cupcakes were quite good, you could get better elsewhere, I have to say that was not my experience. I tried a couple of the suggestions, and nothing came even close to Magnolia's vanilla or chocolate cupcake.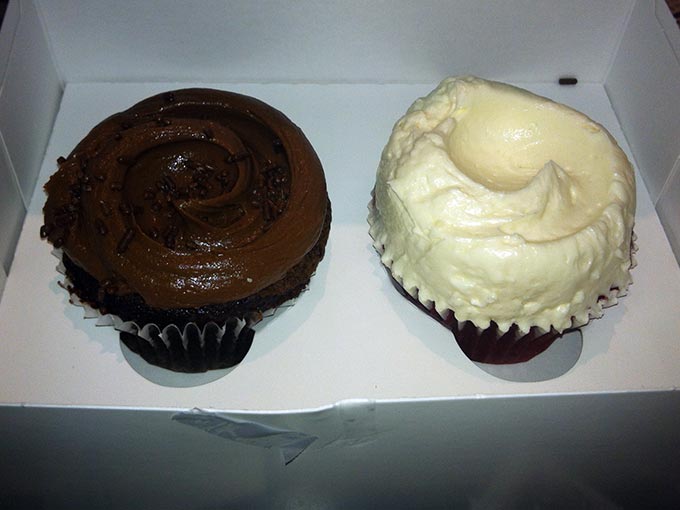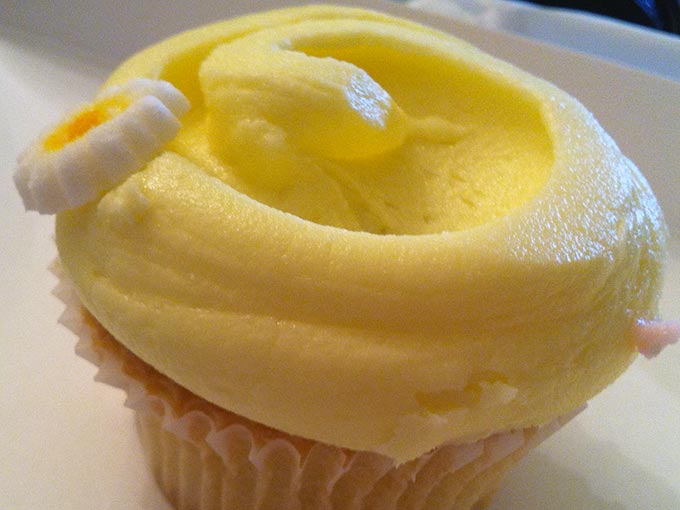 I should also mention, cupcakes are not all Magnolia is famous for, the bakery also makes a delicious banana pudding which I highly recommend you try at least once if you're on the other side of the pond.
A friend of mine kept telling me to try the banana pudding, and I'd keep telling her I didn't care for banana as a flavor, I was perfectly happy to eat the fruit on its own, but I didn't especially enjoy it in desserts, shakes or what have you. She insisted, I finally relented, and let me tell you, I was not disappointed!
First of all, the main flavor that comes through is vanilla, so while the banana provides texture and a delicate, fruity addition to the treat, it certainly isn't overpowering the way I initially feared it would be.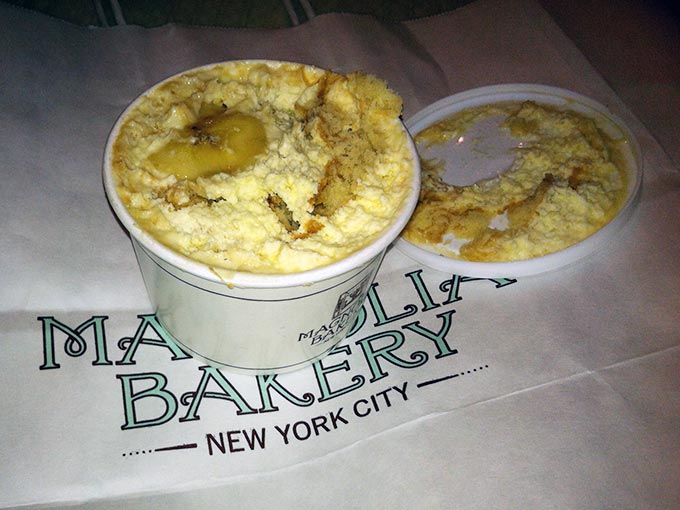 The banana pudding comes in several sizes, it is simply delicious, and again, I strongly recommend you try it if you happen to be paying Magnolia a visit.
Just waiting in line at Magnolia, looking at the beautiful displays of cupcakes and regular-sized cakes is such a treat! I really miss walking into one of their shops and getting a delicious cupcake. Both the cake and the icing are as moist as they are fresh no matter what time you get them. If only we had anything even remotely close to that here in Geneva. Oh well!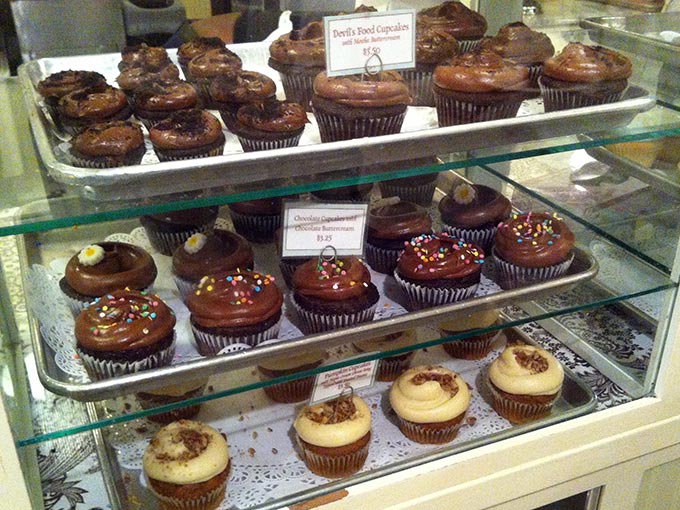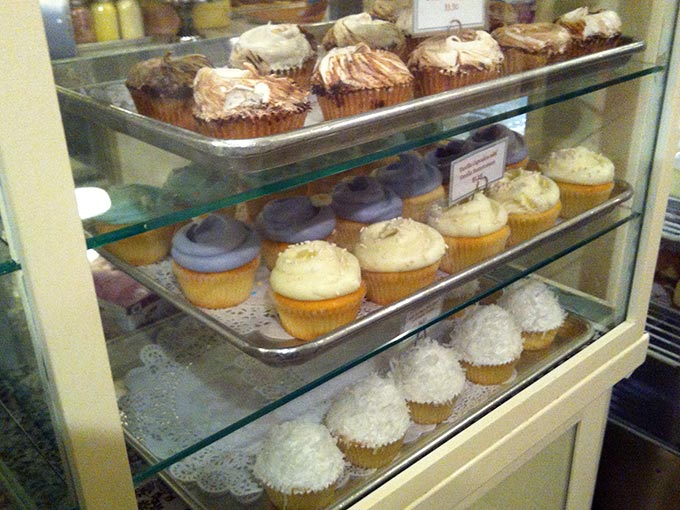 On my last night in NYC, I went to one of Magnolia's Upper West Side locations with a friend, I thought I'd try something different and had their s'mores cupcake. Pretty tasty, but nothing beats their plain vanilla and chocolate cupcakes!