OK so you know that ridiculous burger craze we're currently experiencing here? One burger joint opening after another, all labelling themselves "gourmet burgers", all ridiculously overpriced, and most important of all, each and every one of them pretty much failing miserably at making anything that even vaguely resembles an actual burger?
I don't know, but if I happened to own any of these burger joints I'd be just a little embarrassed that some basic burger chain in the U.S. produces burgers that are on the one hand fairly unexceptional and on the other hand way better than anything we've tasted here.
I don't know if I'm conveying this properly, Shake Shack's burgers are fine. In fact they're pretty good. They're just nothing special. Yet somehow, at $4.75 a pop, they're better than anything you could have anywhere in or near Geneva. And that, my friends, is just sad. Just sayin'.
Anyhoo, while in New York, I had a few meals at Shake Shack, it's fairly inexpensive and one of their locations happens to be in Grand Central, fairly close to Murray Hill, where I was staying. If I lived in New York, I doubt I'd be craving Shake Shack on a regular basis, but they make a fairly decent burger, and it gets the job done. Also their hand-cut fries are actually quite good.
I guess I hadn't traveled much of late because somehow I was under the impression that Luigia came up with the concept of the buzzer as a way to let you know your food or your table was ready, but it turns out Shake Shack lets you know your order is ready in very much the same way. I don't know who started using buzzers in the restaurant business first, but anyway, it's a fairly effective approach if you ask me.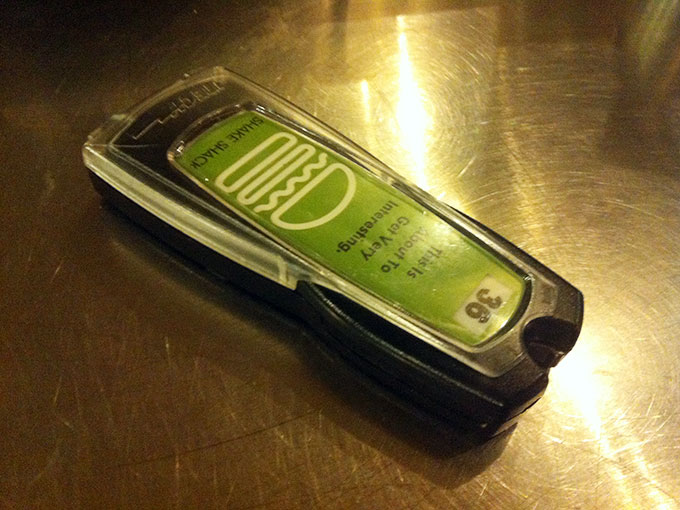 The ShackBurger. It's good, it's filling and it isn't expensive, especially compared to the ridiculous amounts we pay for burger imitation here. Oh and also, the bun is soft… why can they never make a soft bun here?? OK I'll stop ranting now.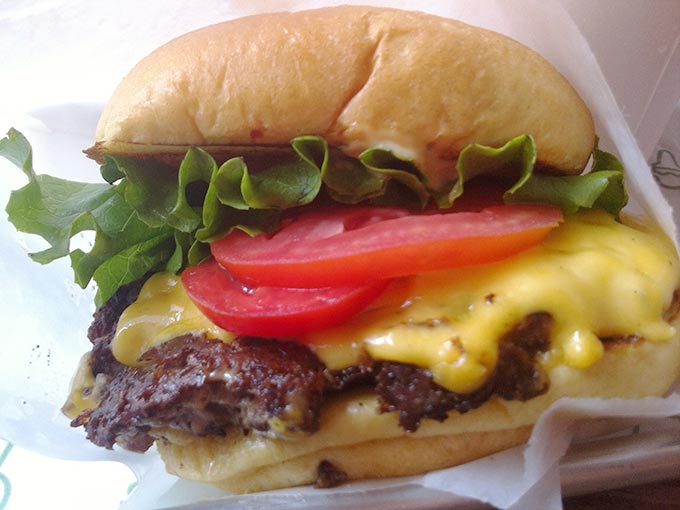 Shake Shack's crinkle cut cheese fries. I think more and more locations are opting for hand cut fries and the latter are definitely better. I eventually started skipping the cheese, it's a little overkill in my opinion. And as you may have guessed, it tastes a little less than fresh and/or organic.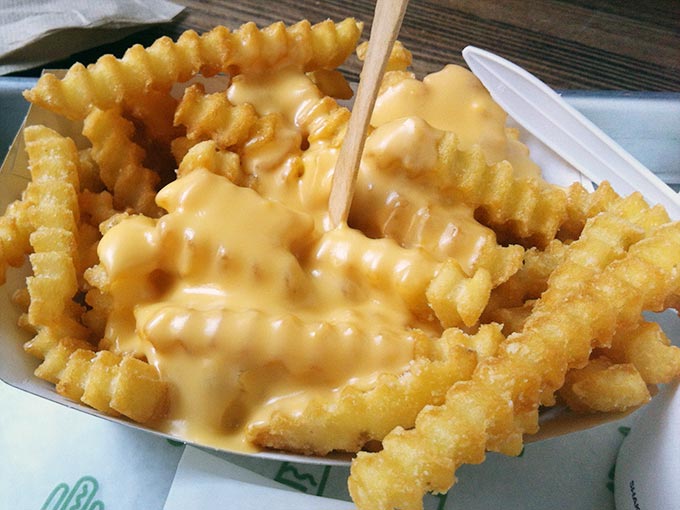 I had a lemonade that day, one of my favorite drinks, yet so very hard to come by in Geneva. While very common in the U.S., Starbucks seems to be one of the few places that lets you decide how sweet you want your beverage, otherwise, I hope you like your drinks very, VERY sweet… which I kind of don't. Still though, what can I say, I just love lemonade!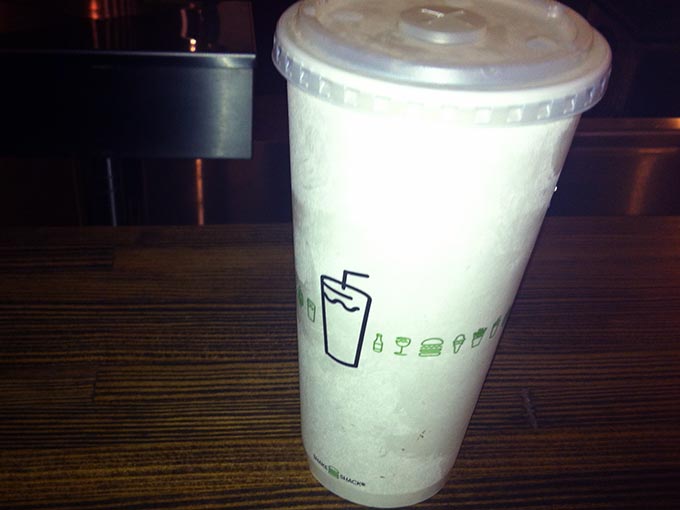 Your orders will come in cardboard boxes… now please don't get any ideas, Genevan burger joints, this works well for cheap chain restaurants, not for the "gourmet" label and prices you're trying to convince us are even remotely justified! Oh right, I said I'd stop ranting… OK please scratch that, there may be more ranting.
Anyway, back to our topic, you can also order hot dogs at Shake Shack's, the $4 Shack-cago dog variety comes buried under relish, onions, cucumber, pickles, tomatoes and mustard among another things. It isn't bad. Worth trying. This order also happened to include hand cut cheese fries. One order of fries is more than enough to feed two in my opinion.
Shake Shack are also known for their milkshakes which are actually pretty good. This is their black and white shake, and I really enjoyed it!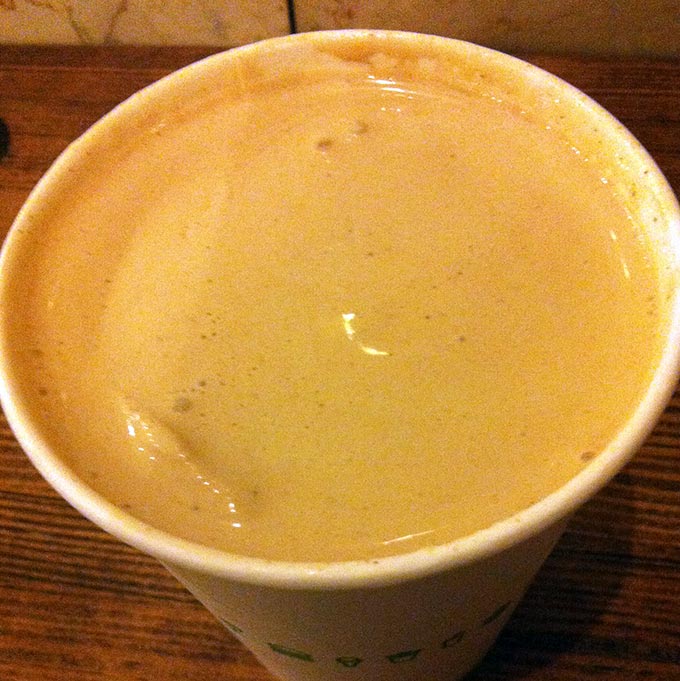 The day I left, I had a Shake Shack meal at their JFK location. Bye bye Shake Shack! You're nothing revolutionary and yet every single burger joint in Geneva could learn a thing or 12 from you.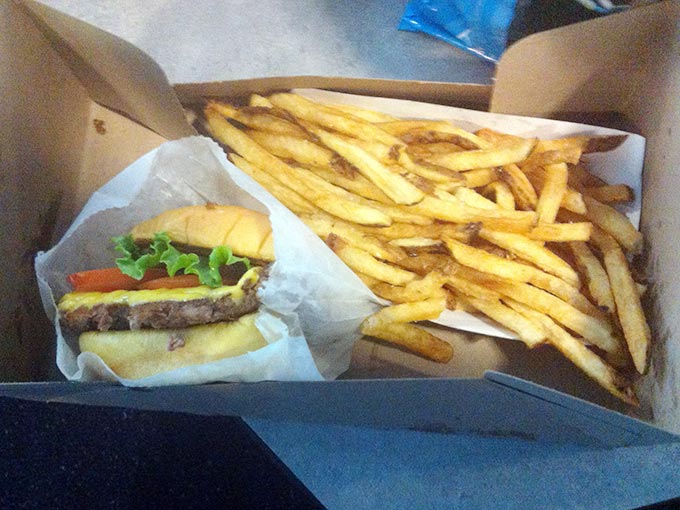 NYC is supposed to be one of the most expensive cities in the world, probably on par with Geneva. I'll let you be the judge of what you'd pay in Geneva for a burger, fries and a large beverage — the kind that doesn't come from McDonald's that is.