For my New York Series reviews, I'm going to kick things off with one of New York's most iconic delis. Located in the Lower East Side of Manhattan, Katz's is now famous the world over for its pastrami sandwiches among other things!
It's definitely one of those touristy things you do when you go to New York so I figured I would pay them a little visit even though I usually tend to go to delis that are closer to my neck of the woods when I'm in the city.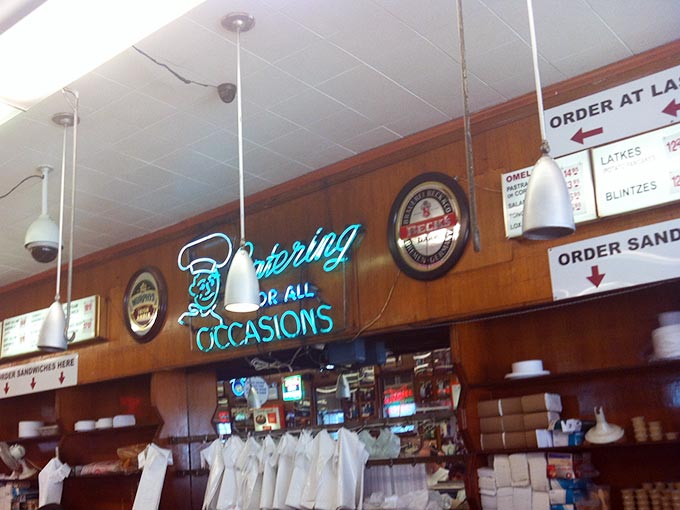 Like just about everything worth doing in New York, you have to wait in line to get what you came for at Katz's. However, the counter is a super busy area, and just looking around can be something of an entertaining experience, not to mention the gentleman preparing your sandwich will probably give you a couple of pieces of pastrami to sample while you're waiting.
And frankly, I just enjoyed standing around and taking in all of the sights, smells and sounds at the counter including the assortment of pickles, breads and condiments (mainly mustard) coming in from all around me.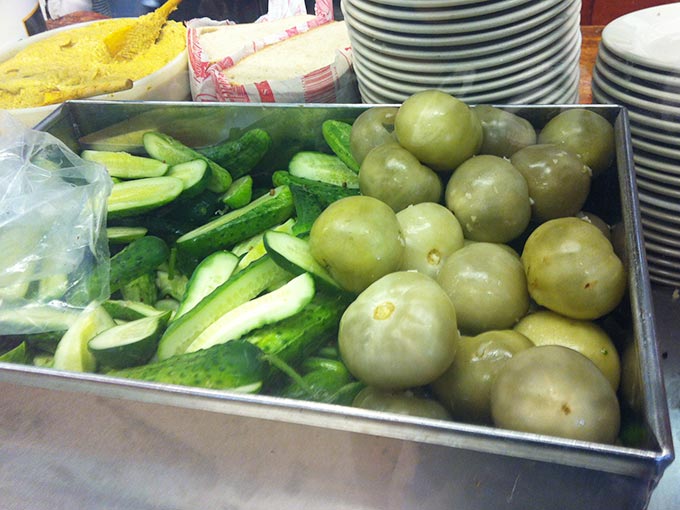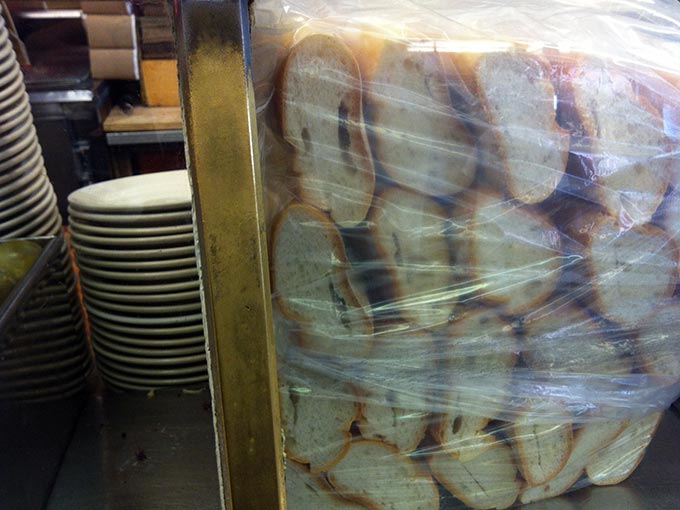 And then finally, after the wait, you're rewarded with the beautiful piece of art that is the Katz pastrami on rye. Your sandwich will come with complimentary pickles, and as I will no doubt keep repeating throughout my New York series, I love me some good pickles!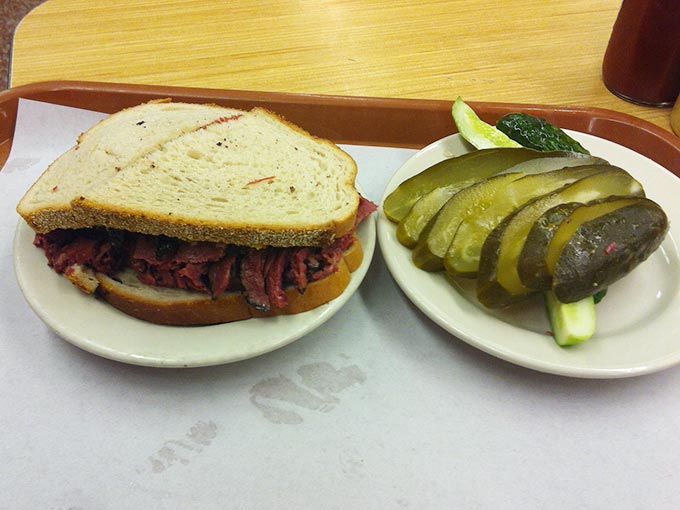 Katz's world famous pastrami on rye with just a hint of mustard. If this isn't one of the most beautiful sandwiches on earth, I don't know what is!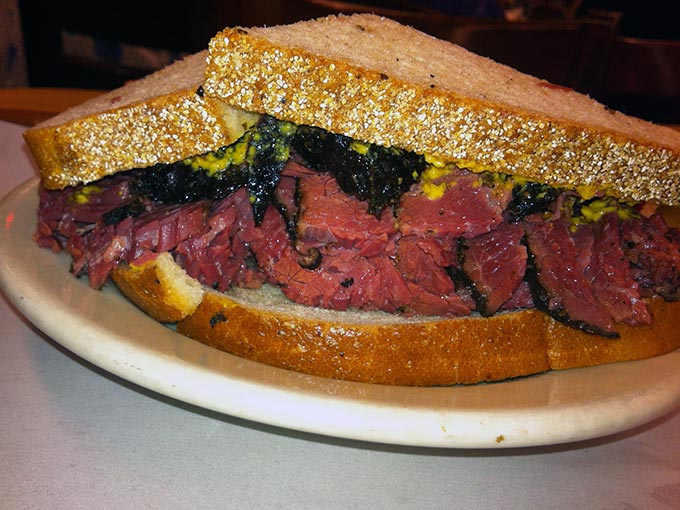 Pickles, pickles, pickles… I heart pickles!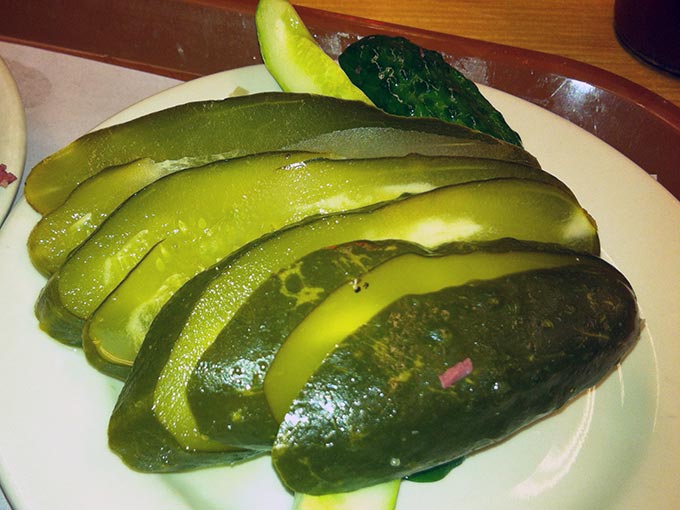 Truth be told, after the first half of my sandwich, I was kind of stuffed, but hey, when in New York and whatnot… so I went ahead and finished it.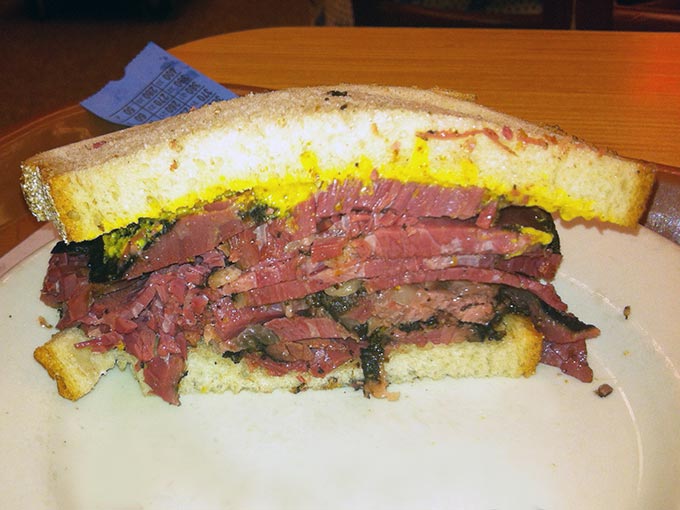 So during my vacation I only went to Katz's the one time, but boy oh boy, it was worth it! To be completely honest though, I wasn't overly impressed with the quality of their rye. I wouldn't give anyone in Geneva a pass for serving sub-par quality bread, and I have a strict "no double standards" rule on gvafoodie.com! Do the ingredients in the sandwich make up for unimpressive bread? Absolutely! Nothing in Geneva is even close to being in the same league as the deliciousness of that pastrami. But when you have something that close to sandwich perfection, in my opinion, it's just a tad disappointing to skimp on bread quality.
Overall though? Thumbs up! Highly recommended!