No I didn't even try to get anywhere near a cronut while I was in New York. I don't know if the lines are still as long as they were when it first came out — in fact I don't even know if the cronut still a thing — but the fact remains that wherever one may be on this planet, waiting in line for several hours for a pastry cannot possibly be the best use of one's time. Well that's just my two cents. I have wondered about the cronut though, is it really as good as they say it is? Could it actually be worth the wait?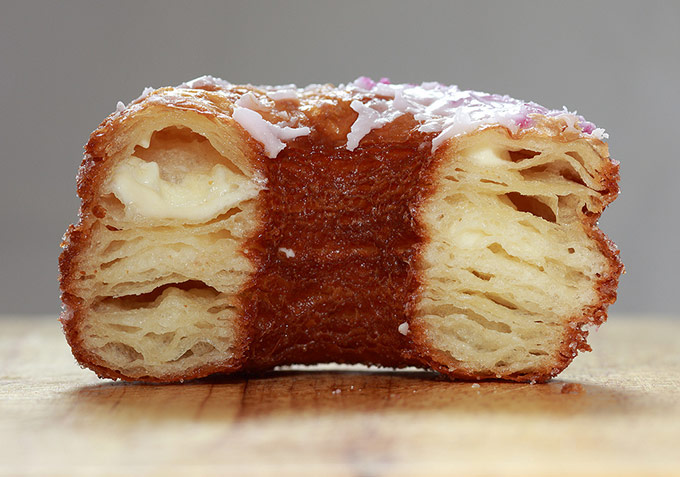 Cronut (cross-section) – photo by ccho


According to this young woman's experience, it may not be worth the hype… but then again how often is anything really worth the hype? As she aptly points out, "it's hard to be satisfied with anything when you've been waiting for nearly three hours." Check out her full review. Personally, I'm kind of glad I didn't even try visiting Dominique Ansel's bakery in NYC.