Thinking of visiting a five star hotel for teatime? You might consider Four Seasons, the hotel's menu boasts an impressive selection of teas and you can also order their sinfully delicious (if rather expensive) chocolate chip cookies. Once you bite into a cookie, you'll probably find the texture to be somewhat cakey, but they're still very good.
Geneva's Kempinski Hotel is probably one of the very few places in the city that will serve you a Reuben sandwich. Exciting, isn't it? Sure. That is until you see it and compare it to a Reuben you might get in any other self-respecting establishment in the world.
Pictured below: the Four Seasons' teatime chocolate chip cookies followed by Kempinski's Reuben sandwich.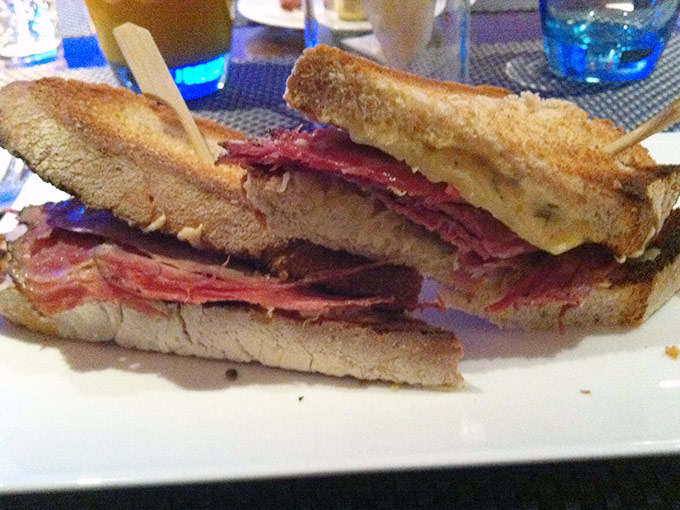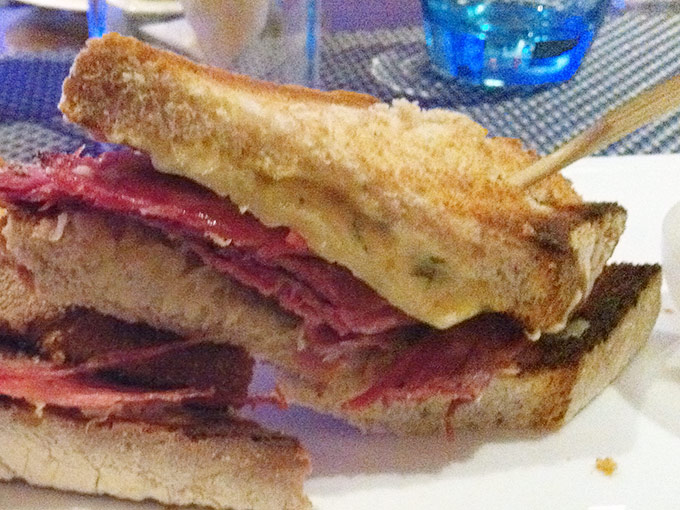 Thought I'd also add the kind of Reuben you're probably more accustomed to seeing just for kicks: