Parfums de Beyrouth
Many shawerma aficionados in Geneva consider Parfums de Beyrouth, located in Paquis, the destination of choice for a shaved lamb or chicken sandwich. A selection of toppings include lettuce, tomatoes, onions, pickled radishes, garlic sauce and tahini (a sesame paste).
Pictured below: a chicken shawerma from Parfums de Beyrouth.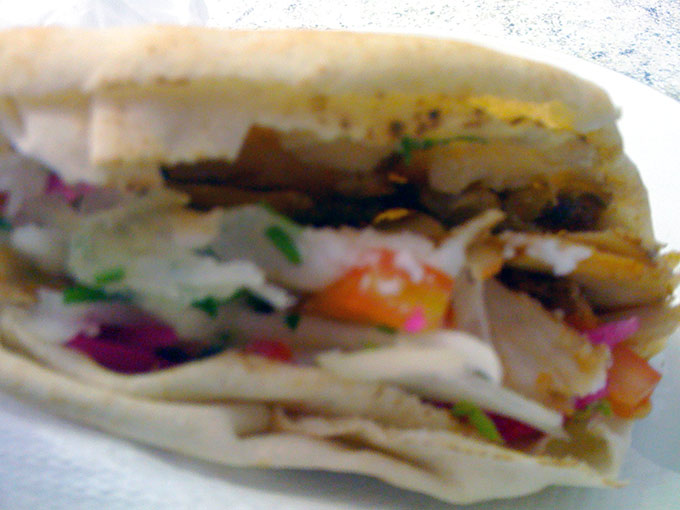 Wasabi
A couple of Japanese fast food joints have recently opened their doors in Geneva. One of these is Wasabi, located by Rive. Boxes of sushi, seaweed salad, potato salad, noodles, rice, chicken teriyaki, dumplings and many other items are available at this self-serivce style restaurant.
Wasabi is certainly a suitable chocie for a quick meal, but don't kid yourself, it's definitely fast food.
Pictured below: grilled dumplings, a potato salad, shrimp fried noodles and tempura uramaki.