Every day, a new food truck seems to pop up in Geneva. Whether you're craving a burger, a hot dog, a burrito or maybe a healthier option, chances are there's a mobile food business right here in our city that will serve you something to your liking. However, in the past few months, one particular food truck seems to have proven especially popular with local residents – and a bunch of international ones if Tripadvisor's reviews are anything to go by – and that is of course Funky BBQ!
Until these guys came along, I don't believe there was ever a proper barbecue joint in Geneva, so Funky BBQ definitely offers a new and unique eating experience. With a menu that boasts pulled pork and pulled chicken sandwiches, spare ribs and beef brisket, not to mention sides of mac and cheese, cornbread and baked beans, Funky BBQ is certainly one of the more exciting additions to Geneva's food scene. And while this may be somewhat subjective, of all of the food trucks here, the folks over at Funky BBQ are by far the friendliest as far as I'm concerned!
Let's kick things off with my favorite menu item, Funky BBQ's pork ribs, juicy and fall-off the bone tender, I've never had ribs this good this side of the pond!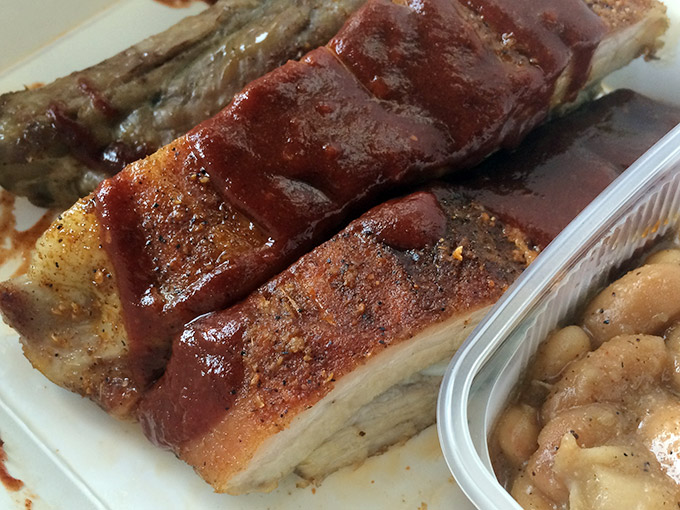 Perfectly seasoned beans are a great side to your ribs.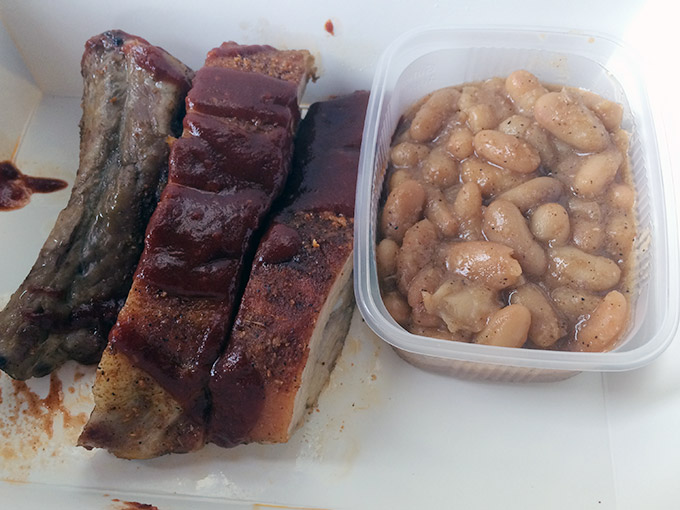 Funky BBQ's pulled pork sandwich is also a crowd favorite – with good reason.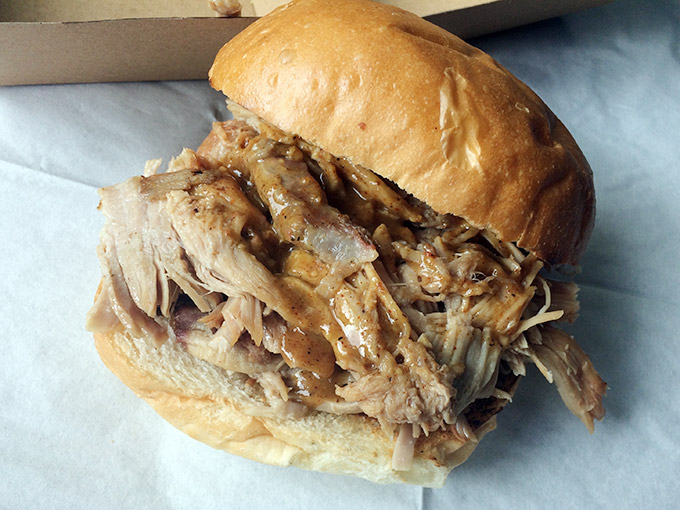 Of course, when it comes to comfort food, it is pretty hard to beat mac and cheese! No this particular mac and cheese did not come out of a blue box, Funky BBQ makes their own and I believe they use locally sourced gruyère, but somehow, they make it all work – yum!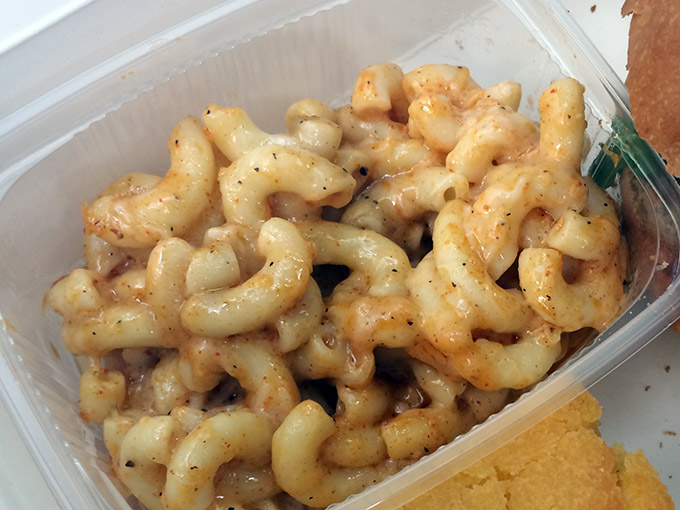 So as you can tell, I've paid the Funky BBQ food truck a number of visits, and I look forward to having many more spare ribs with sides of mac and cheese there in the near future.