I had heard lots of good things about Five Guys in the time leading up to my trip to New York last summer. So needless to say, I was excited to visit one of their locations early on in my stay. It must have been my second or third day in New York when I decided to stop by a Five Guys on Third Avenue between 42nd and 43rd. First things first, both the burger and the fries were very decent, nothing out of this world, mind you – but still very good. Definitely much better than the very best we get here in Geneva.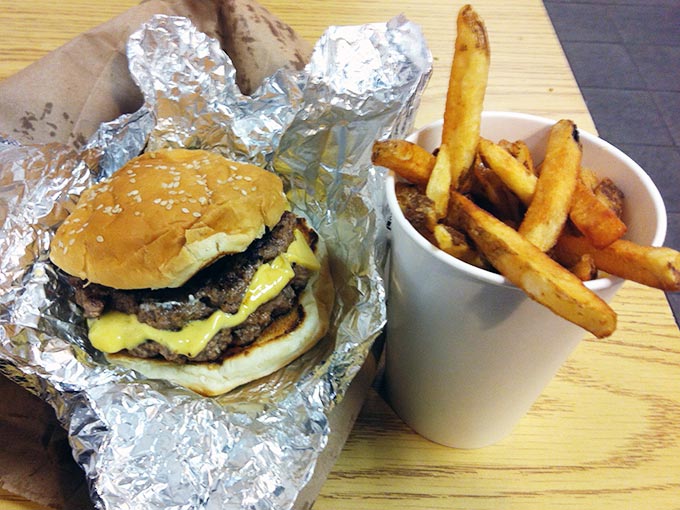 However, during my entire stay in New York, I only went the one time, mainly because I didn't like the establishment itself. It seemed second rate and unclean and I was just uncomfortable there. It was certainly conveniently located, probably closer than Grand Central's Shake Shack which was another convenient option in terms of proximity. But somehow, the few times the burger mood struck, I invariably chose Shake Shack no matter how pressed for time I was, just for the reasons outlined above.
I think if I were to go back to New York, I would give Five Guys another shot, but I'd probably choose a different location. At least to try some of the other items on their menu.