Château d'If is currently my go-to fondue place. It's not exactly central in its location, Vésenaz is sometimes a little farther than I'd like to go, but they consistently make the best fondue as far as I'm concerned, and at this point, Café du Soleil is just a joke – the food isn't what it used to be and I don't enjoy being in the restaurant itself – there is something about it I just don't enjoy.
Of course, there is always Vieux-Carouge, but at least in the winter, you can't go without booking and if you do manage to get a table, it's super noisy and you're way too close to your neighbors. Not to mention, I doubt they're open on Sundays. Other than that, I will say they make a very good fondue.
But back to Chateau d'If – you should actually also try to book ahead of time, but it's easier to get a table there, and you'll definitely get enough breathing room.
Like any self-respecting fondue place, they first serve you complimentary pickles… and also some butter.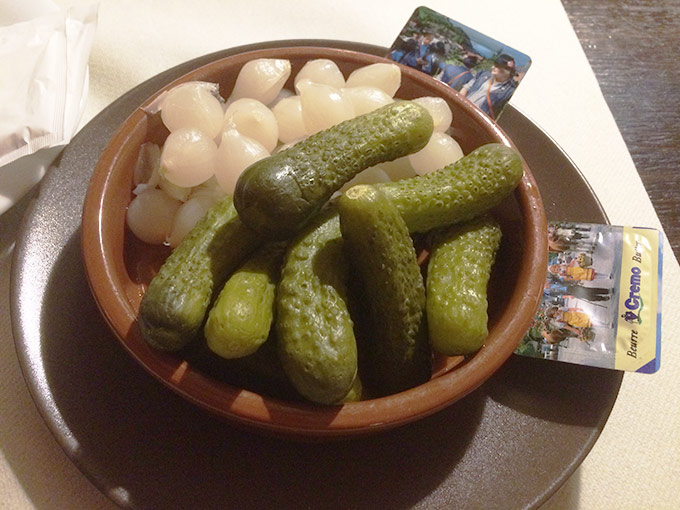 An assiette valaisanne, consisting of various dried meats, is generally a nice way to start a fondue meal.
Then comes the fondue itself, I usually have the moitié-moitié which is equal parts vacherin and gruyère, and it is cheesy, creamy perfection!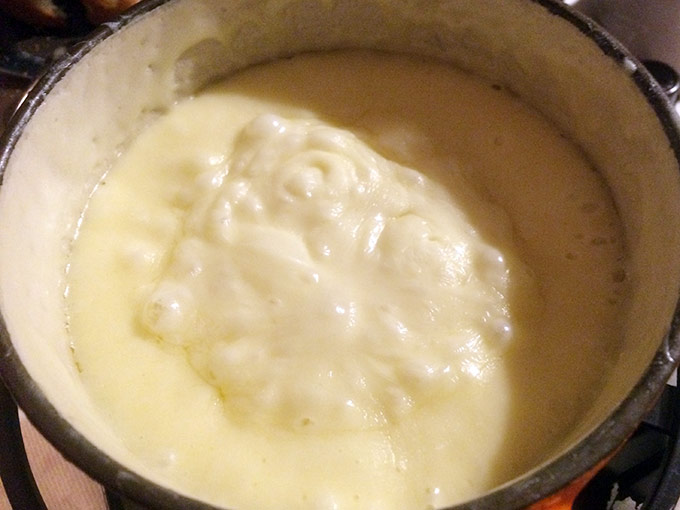 I can't think of a better meal on a cold winter day in Geneva…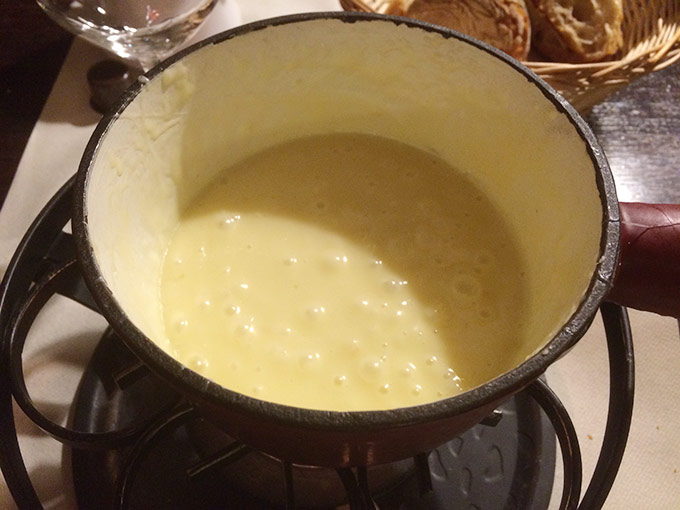 Happiness is a pot of cheese!